How WeWork is tapping new revenue by bringing consumer brands inside co-working spaces
January 20, 2023 • 4 min read
•
•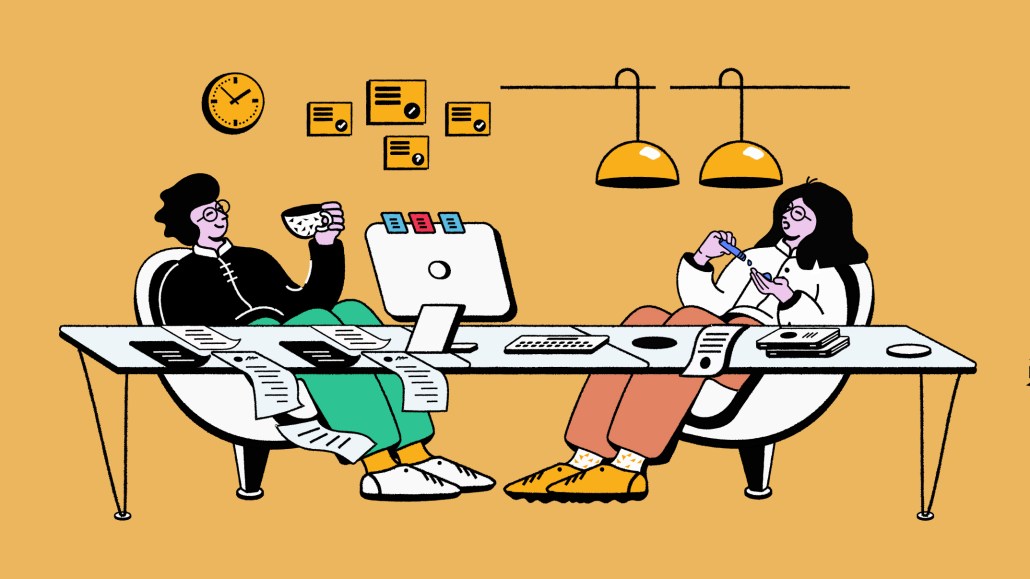 Ivy Liu
This article is also available
in Spanish
. Please use the toggle above the headline to switch languages. Visit
digiday.com/es
to read more content in Spanish.
By using its co-working network around the world, WeWork is looking for new revenue sources beyond real estate — turning locations into destinations for events, sponsored products and out-of-home ads.
WeWork has been working with Recess, a platform that connects consumer brands with venues and events where they might be able to reach new consumers. Recess's self-serve tools let sales teams figure out what events and venues might be a fit based on geography, age or interest and also buy ads based on target audiences.
According to Rebecca Graf, WeWork's head of ancillary revenue for the U.S. and Canada, using Recess helps connect with brands that want to reach people who use co-working spaces. It also gives WeWork members a new way to learn about new products. Some brands like PepsiCo and Sierra Nevada might be recognizable while others — such as Health-Ade and Milk Bar, might be newer. So far, more than 40 brands have used Recess to work with one or more WeWork on short and long-term partnerships.
Rather than pouring over workout schedules, music festivals and farmers markets, Recess CEO and co-founder Jack Shannon said the platform is meant to cut out the busy work without going door-to-door in every market. Describing it as an "ad network for experiential," he said the platform also gives media buyers ways to reach audiences beyond social media and other digital marketing platforms.
"A lot of these experiential agencies are still just having team members do that work manually internally," Shannon said. "They're Googling farmers markets in Albuquerque and randomly reaching out and trying to get in touch to figure out how much it costs, when can they be there and what's the availability."
WeWork has partnered with hundreds of brands beyond its work with Recess. For example, it has Numi as an exclusive tea partner, provides coffee through a deal with Lavazza and recently announced Doordash as WeWork's exclusive delivery partner. Although WeWork wouldn't disclose how much money it's making through Recess, Graf said the goal is not "just to generate revenue." Rather than just working with brands, WeWork has also had meetings with agency partners — something that is also part of Recess's business model.
"The authenticity of the experience of the people that we work with in this space has to align," Graf said. "We have no interest in becoming like a Times Square or anything like that. That's why we're choosing very specific categories to be broader category partners."
Avoiding becoming the Times Square of co-working doesn't mean WeWork isn't open to showing more ads at various locations. Just this week, it announced a new partnership with Captivate to bring digital out-of-home ads to nearly 200 WeWork locations.
Despite years of doom and gloom about the "retail apocalypse," discovering products in person is still an effective marketing tactic, notes Claire Tassin, a retail and e-commerce analyst at Morning Consult. (A 2022 survey conducted by Morning Consult found that many people still prefer to shop in person for categories like groceries and household goods, apparel and personal care products.) The current economic environment also makes some shoppers less likely to try new brands if they haven't had a chance to see them in person yet.
"The magic happens in identifying that overlapping customer base, but also a need that makes sense in the moment," she said. "Whether it's a snack brand or a skincare element — something that has that like complementary value for the same target demographic…That's when it works. Otherwise, it's just kind of like spray and pray, which is boring."
Some marketers see some of the benefits of a platform like Recess, which removes a lot of the leg work while avoiding the rising costs of buying ads on social networks. In some cases, already established brands might be more likely to land deals with major events even though smaller brands benefit from offline awareness.
Although smaller brands might get sticker shock when it comes to breaking into event sponsorships through traditional routes, marketing consultant Kevin Simonson said Recess could be an appealing alternative. Although he hadn't used Recess yet, Simonson — who was previously co-founder and former CEO of Metric Digital — sees ways it could be useful. For example, if a pet brand wants to use it for finding animal shelters to sponsor.
"People like in-real-life," Simonson said. "They still like to touch products and they like to drink the products and taste the products when applicable. It's just really difficult to do, especially at scale. Because it requires relationships, and real relationships are hard to scale."
https://digiday.com/?p=485207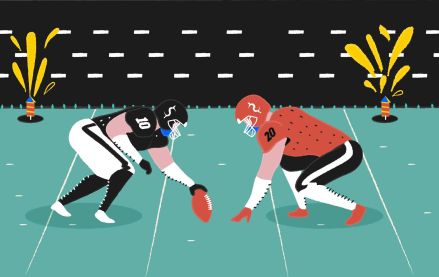 December 6, 2023 • 4 min read
In response to this challenge, the NFL's Detroit Lions have adopted a proactive strategy, introducing an extra channel for their local NFL broadcast. The objective is to broaden advertising opportunities, leverage direct-to-consumer distribution, and establish stronger connections with local fans, with the ultimate goal of increasing preseason viewership.
December 6, 2023 • 4 min read
It's been over a decade since the most recent entry in the wildly popular "Grand Theft Auto" series came out in September 2013, meaning anticipation for "GTA 6" has been building for years. Rockstar titled yesterday's trailer as "Trailer 1," making it clear that the company is poised to launch a massive marketing campaign in the lead-up to the game's 2025 release.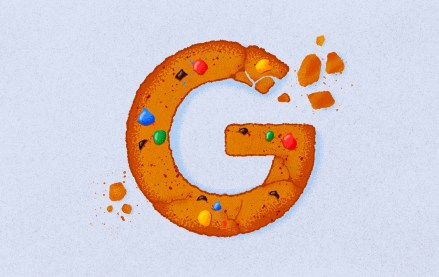 December 6, 2023 • 4 min read
A healthcare client that decided to scrap all conversion tags and cookies within weeks provides a case study for what will likely be a common experience in a year's time.