How Ubisoft's platform-first approach helped its Far Cry 6 marketing campaign stand out
November 9, 2021 • 4 min read
•
•
Ivy Liu
In a bid to widen its player base and capture the attention of an inundated mobile audience, Ubisoft changed gears with its Far Cry 6 marketing campaign by creating targeted content for each social platform and enlisting the actor Giancarlo Esposito to star in fourth-wall-breaking ads.
If you identify even vaguely as a gamer, you were probably aware of the Oct. 7 release of Far Cry 6, the latest installment in Ubisoft's popular first-person shooter series. The last edition of Far Cry came out almost four years ago, and Far Cry 6 is being released into a very different landscape. Though games were already well on their way to becoming mainstream in 2018, that process has accelerated significantly due to the COVID-19 pandemic — and Ubisoft is looking to expand its audience accordingly.
"We needed to attract younger audiences, with a specific focus on the 18–24 demographic that has potential for developing a longer-lasting and deep relationship with the Far Cry franchise as we continue to evolve," said Ubisoft brand manager Angela Lin. "Younger audiences live and breathe digital, which is why our launch campaign was digital-first."
The cross-platform campaign had Ubisoft and creative agency Funworks working closely with social platforms to create bespoke content for each. Across platforms, the crux of the campaign was Giancarlo Esposito, who played the role of Antón Castillo, the fictional villain of Far Cry 6. In various ads, Esposito taunts players for failing to win the game, shares gameplay tips and directs bone-chilling stares at the camera. "All of our videos from this campaign have a 99%+ like ratio on YouTube," said Lin, pointing out that independent fan-made compilations of the ads have attracted hundreds of thousands of views.
The campaign was the brainchild of Funworks, whose ideation process involves workshops with comedians and improvisers who get a sneak preview of the game. It was this approach, which Funworks CEO Paul Charney describes as "the science of fun," that helped convince Ubisoft to break the fourth wall and address players directly via the Esposito ads. "Humor is saying the quiet part loud," Charney said.
Once they nailed down the "big idea" of enlisting Esposito, the creatives at Funworks brought the idea to social platforms such as Instagram, Snapchat and Facebook to figure out how best to execute on each. Of the participating platforms, Snapchat was particularly engaged, according to Funworks co-founder Kenny White. "A couple big things really stood out," White said. "For me, I think one is that they showed us their best-performing ads," which became a blueprint for the drily humorous Esposito ads.
This enthusiasm lines up with Snapchat's push to take advantage of its growing gaming audience. And while the pseudo-interactive and heavily auditory nature of the Esposito ads make them a natural fit for Snapchat, this seamlessness was a natural result of Ubisoft and Funworks' platform-first approach. "By working that far upstream, Funworks was able to develop creative in line with Snap's best practices," said Clayton Peters, head of U.S. Verticals at Snap, pointing out that 58% of Snapchatters are console gamers, according to Q4 2020 data from GWI.
That said, the feedback for Ubisoft's Esposito-led marketing campaign has not been entirely positive; for a minority of consumers, increased interactivity and fourth-wall breakage can be uncomfortable. For example, some players were disturbed when they received emails purportedly from the Far Cry 6 villain taunting them for giving up and listing gameplay stats such as hours played and number of weapons collected. But the email side of the campaign was entirely separate from Funworks' social platform push, and "the team we worked with at Ubisoft actually wasn't on top of that either," Charney said.
Dissenters notwithstanding, Ubisoft's unusual Far Cry 6 campaign has received a warm reception from audience members across platforms. Though formal results for the campaign are still forthcoming, the game developer already plans to apply the lessons it's learned to more platform-first campaigns in the future.
"Leaning into the behavior of consumers on each platform and tailoring assets to that behavior has been a huge learning for how to stand out in a positive way," Lin said. "Replicate that across multiple social and other channels, and you're onto something that will delight consumers and make your campaign unmissable."
https://digiday.com/?p=431410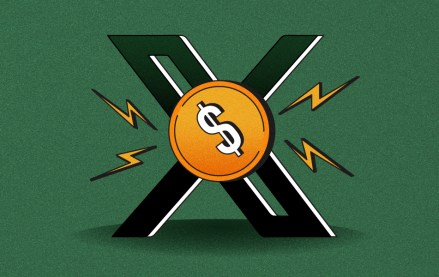 December 4, 2023 • 4 min read
Less competition for ad inventory means lower prices, but at the cost of associating with a platform facing ethical challenges.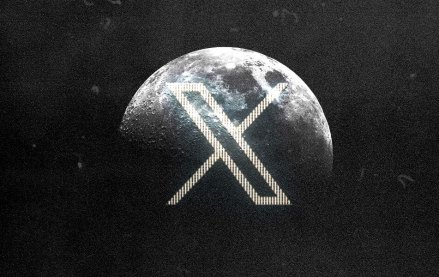 November 30, 2023 • 4 min read
In the packed DealBook conference in New York yesterday, owner Elon Musk bluntly told them to shove it.
November 30, 2023 • 2 min read
WorkTok, or CareerTok, is in full force. Combined, those hashtags on TikTok have over four billion views and it is benefiting Gen Z.