'Explosive': Why esports companies are leveraging Snapchat to reach mobile gamers
September 13, 2021 • 4 min read
•
•
Ivy Liu
Like other popular social media platforms, Snapchat has boomed during the COVID-19 pandemic. With mobile gaming and esports on the rise, esports media companies are taking notice and producing more Snapchat-native content to reach this growing audience.
In 2021, Snapchat boasts an average of 293 million daily active users and reaches 90% of all 13-24-year-olds in the United States, United Kingdom, France, Australia and the Netherlands, according to a Snap Inc. spokesperson.
Many of these users are gamers.
In addition to the 30 million monthly users who play games on the app via Snap Games, gaming content is a constant presence on Snapchat's Discover page. The platform has launched almost 60 new gaming and esports shows on Discover this year. "Snapchat offers gaming and esports brands a powerful way to reach and engage with our valuable, mobile-native Gen-Z and millennial audience," said Clayton Peters, head of U.S. verticals at Snap.
Upcomer, an esports news site that launched in April 2021, has experienced the benefits of Snapchat's increasing gaming audience firsthand. The company's video department produces two Discover-native series: "Livestream Fails" and "Rage Quit," both round-ups of amusing or noteworthy clips taken from Twitch or YouTube streams.
Following its release in May, the second episode of "Rage Quit" quickly drew more than 3 million views, and the two series collectively have over 190,000 subscribers, according to Upcomer director of video content Colin McNeil. "We've seen a lot of success on YouTube — the growth trajectory is like this," McNeil said, pantomiming an exponential curve. "And yet, compared to Snapchat, it's peanuts. Snapchat is explosive."
McNeil views Snapchat as fertile and largely untilled soil for high-quality episodic gaming content. "I don't think that a lot of people have fully realized that Snapchat has curated, produced, episodic content," McNeil said. "So when we create something that's got a high level of production, or that is episodic and reliable, it's like — 'oh, wow, this is something interesting. This is special.'"
Furthermore, McNeil said, he's found it easier to work with Snapchat than other video platforms, despite the fact that Snapchat requires partners to put their Discover shows through a pitch-and-approval process. "We've never had difficulty getting something posted, whereas speaking or working with YouTube is a nightmare," he said. "Even if you have a YouTube rep, which not everyone has, they have limited utility, limited ability to help you."
And esports organizations are also beginning to take advantage of Snapchat's gaming audience.
Prominent orgs such as FaZe Clan have brought their creator-first strategies to the Discover page with personality-centric series such as "Challenge Sceptic" and "FaZe Fights." Immortals Gaming Club, which recently picked up players specializing in the popular mobile title Wild Rift, is doubling down on its mobile investment by producing Discover videos and Snapchat lenses. "Snapchat's going to be a really key part of our growth strategy," said Immortals president and chief commercial officer Jordan Sherman.
Unlike Upcomer, Immortals' Discover series are shared across other video platforms, including YouTube. The crux of the organization's Snapchat strategy is its Wild-Rift-themed lenses, which Immortals created with the blessing of Riot Games. "The majority of Wild Rift players skew young, which is the piece that really makes Snapchat relevant to us," said Immortals vp of marketing Max Bass. "I would wager that they have a large group of people in the 13 to 17-year-old range, and we believe that that young demographic is going to recognize mobile gaming."
With esports media companies of all stripes diving into Snapchat content, advertisers are spending more money on the platform than ever before. Ad spend on Snapchat rose by 92% between the first half of 2020 and the first half of 2021, according to Standard Media Index — though these figures represent the spending of all national advertisers, not just gaming and esports brands. Snap counts endemic brands such as EA, Sony PlayStation, Activision and Epic Games among its partners, according to a Snap spokesperson.
Moreover, esports journalists, organizations and advertisers alike are beginning to take advantage of the growing gaming audience on Snapchat. As the number of active mobile gamers continues to rise, companies and brands looking to reach them are likely to continue this trend.
https://digiday.com/?p=425523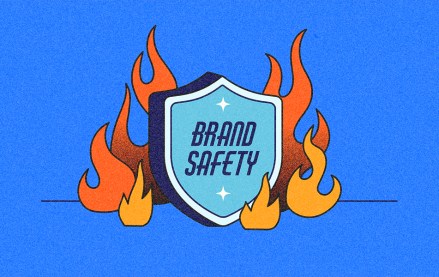 November 28, 2023 • 6 min read
"Major brands' search ads can appear on piracy, pornographic and sanctioned websites," research claims.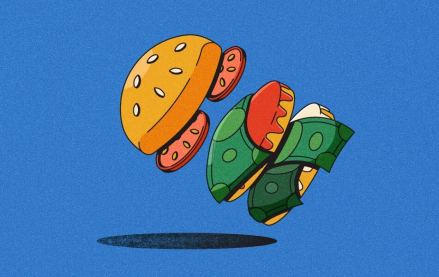 November 28, 2023 • 6 min read
As more influencers look to get into food content creation, brand opportunities are following.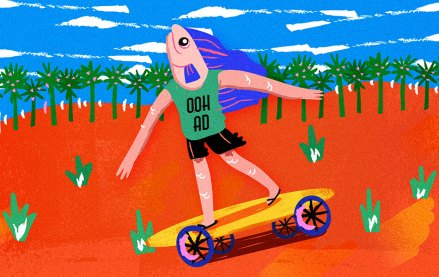 November 28, 2023 • 7 min read
As major marketers like Maybelline experiment with faux OOH, more marketers are open to the idea.