How the European Commission's new antitrust case against Google could break up its adtech business
June 15, 2023 • 4 min read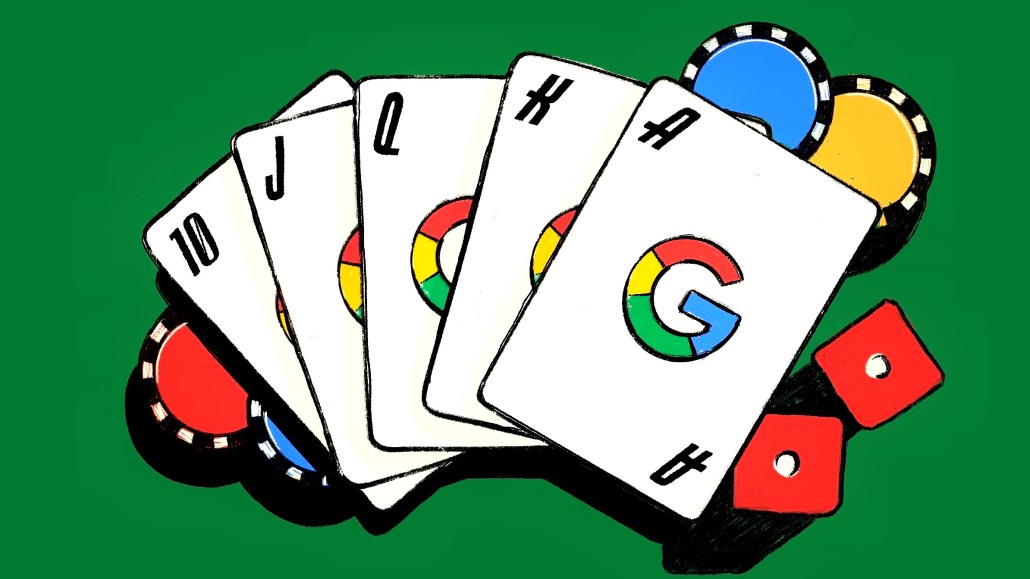 Ivy Liu
With yet another antitrust case filed against Google, the European Union has made its first official suggestion to potentially break up the giant's massive adtech business.
The European Commission yesterday accused the tech giant of abusing its dominance in ways that have harmed competitors and publishers while also increasing advertiser costs. In a statement about the complaint, EU antitrust chief Margrethe Vestager said Google has a "very strong market position" in the online advertising sector as it collects users' data, sells ad space and acts as an intermediary.
"Google is present at almost all levels of the so-called adtech supply chain," Vestager said. "Our preliminary concern is that Google may have used its market position to favour its own intermediation services … If confirmed, Google's practices would be illegal under our competition rules."
The latest complaint focuses on both the buy-side and sell-side of the company's AdX ad exchange, claiming Google has favored its own online display advertising services as far back as 2014. Saying "behavioral remedy" via changes to Google's adtech services would be ineffective, EU officials say it might be necessary to force Google to divest of part of its services if violations of EU law are confirmed.
Google declined Digiday's interview request about the EU's new case. However, in an emailed statement provided by a Google spokesperson, Google vice president of global ads Dan Taylor said the company "remains committed to creating value for our publisher and advertiser partners in this highly competitive sector."
"The Commission's investigation focuses on a narrow aspect of our advertising business and is not new," Taylor said in the statement. "We disagree with the EC's view and we will respond accordingly."
Details of the complaint sent to Google are confidential, but some see similar themes between the EU's case and others in the U.S., such as the Department of Justice case from earlier this year and another from various state attorneys general before that. This also isn't the first antitrust case the EU has brought against Google, with past complaints focused on other parts of the business such as Google Shopping and its Android operating system. (So far all have been held up for years in the EU's court system as Google goes through the appeal process.)
When combined with the two antitrust cases against Google in the U.S., the European Commission's new complaint shows the "greater Western world is aligned in its fight against Google and for democracy," explained Dina Srinivasan, an antitrust scholar at Yale and author of Why Google Dominates Advertising Markets.
"All sides take aim with how Google monopolizes what are now the world's largest electronically traded markets by volume: online ads," Srinivasan said. "Democracy requires the freedom of people to choose who they wish to do business with, not monopolies that subvert freedom and choice."
Although European officials have typically suggested fines and required companies to stop abusive behaviors, this is the first time regulators have suggested breaking up Google's business. The next steps in the case involve Google having several months to review the EC's case along with a chance for third parties to also provide feedback.
Breaking up Google has long been discussed, but so far that's seemed mostly like an unlikely result for a company embedded in so many parts of the ad-tech ecosystem. Because the new antitrust case is focused on adtech, the potential impact is massive, said Kris Shrishak, a senior fellow at the Irish Council for Civil Liberties, which is focused on privacy and algorithmic decision-making. He said it could also be the first time anyone succeeds in "piercing the heart of Google's business model."
"From a market point of view, I hope this would raise alarms among a lot of the publishers and advertisers," Shrishak said. "It's abuse that matters — whether you did it intentionally or it happened or whatever — but if you're a customer of Google, I think that should hit you hard."
There could be two potential routes this all could go, according to Andrea Coscelli, the former CEO of the U.K.'s Competition Markets Authority, which protects British citizens against anti-competitive behavior. Either Google decides to keep fighting and litigate case-by-case — which could take up a lot of time and resources — or it could end up divesting parts of its business.
Suggesting structural remedies is "quite unprecedented," said Coscelli, who is now partner and head of Europe at the consultancy Keystone Strategy. He also noted that the liabilities with this case could be substantial if the antitrust allegations are confirmed and publishers and advertisers are allowed to sue Google for damages in every EU country.
"Essentially, Google is heading toward a period where they're likely to have a number of overlapping trials, where agencies will try to leverage what's happening in other countries," Coscelli said.
https://digiday.com/?p=507491
September 28, 2023 • 4 min read
Some content creators are using generative AI tools to spark new levels of creativity and innovation and are sharing their experiences online in how they're using these tools to streamline their workflows and boost productivity.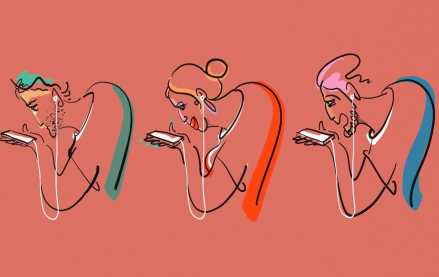 September 28, 2023 • 6 min read
In this edition of the weekly Digiday+ Research Briefing, we share focal points from Digiday's recently released reports on marketers' evolving social media tactics, including how they're using Facebook less and diving into YouTube Shorts more.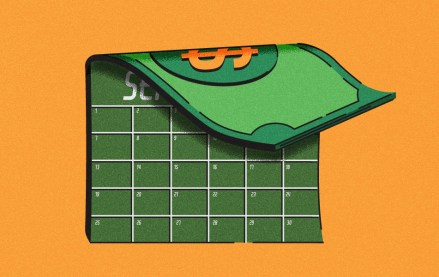 September 28, 2023 • 4 min read
In 2023, some brands' executive boardrooms are still insulated from the chill of crypto winter, for better or worse. But the rising pressure of crypto skepticism has made it more urgent than ever for companies to figure out how to use blockchain technology to support their core offerings and customer base rather than simply dropping branded NFTs and hoping for the best.