How Roblox's Layered Clothing makes the virtual world feel more real — and more attractive to brands
April 18, 2022 • 4 min read
•
•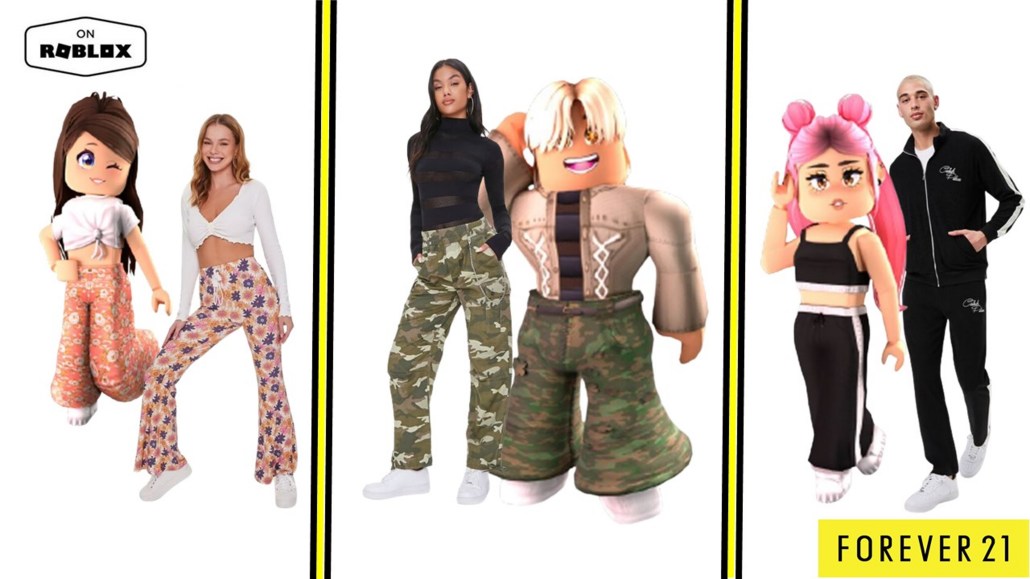 Image courtesy of Virtual Brand Group
Digital clothing has long been a cornerstone of Roblox's virtual economy, but the platform's new Layered Clothing feature allows users to design garments that look and act stunningly similar to physical clothes. The state-of-the-art function creates new opportunities for brands to bring their products into the world of Roblox.
The result of two years of development, Layered Clothing garments can expand or contract to fit the multitude of character models available in Roblox. "We have a template, and that template comes with what we call the inner and outer cage," explained Mimi_Dev, a Roblox designer who requested anonymity due to concerns over doxxing by Roblox users. "Basically, that cage is a humanoid shape, and we build our clothing on top of that. So as long as all of our clothing is built to fit that character, it will fit all of the other characters on Roblox."
So far, Layered Clothing has been a hit among Roblox users.
"Layered Clothing is still a new technology, but so far it has been proving especially popular, with my sales at tens of thousands just a week after release," said Arthur Trusov, a Roblox creator who has made over $1 million selling virtual clothing and has worked with brands such as Sonic the Hedgehog to develop assets within the platform. "It's just that brands need to be more aware of the existence of Layered Clothing, and I'm very optimistic they will take advantage of that," said Trusov. The proceeds of Roblox's in-game sales are usually split between creators and the platform.
Some brands have already taken notice. After Virtual Brand Group, which licenses the rights to brands such as Forever 21 within virtual environments, spotted the development of Layered Clothing in Roblox's developer forums, the company (and its stable of in-game creators) designed a line of Forever-21-branded clothes for sale the moment the feature went live. The move paid off: "Some of these are the top-selling items on all of Roblox," said VBG CEO Justin Hochberg.
Virtual-first clothing brands are also using the rollout of Layered Clothing as a gateway into Roblox. The digital fashion brand DRESSX released its first line of 12 Roblox garments alongside the launch of the new feature and has already sold 26,000 of the items, which sell for 50 to 200 ROBUX (approximately 50 cents to $2 USD).
"They were developed for DRESSX initially, but then we took them to Roblox," said DRESSX co-founder Daria Shapovalova. "Moving forward, we're also planning to do some items specifically for Roblox."
The feature has been available for beta testing since October 21, 2021, but it officially went live last week. Before Layered Clothing, accessories such as hats and scarves were the only items in Roblox that users could wear over their avatars; other Roblox garments were more akin to skins, simply changing the color and texture of avatars' surfaces.
At the moment, the best-selling clothing items in Roblox are those that match real-life styles: simple black items, jeans and crop tops, T-shirts with pictures of cats on them. One of VBG's black beanies was so popular that Forever 21 has made plans to manufacture physical versions for sale in brick-and-mortar stores.
Observers on both the creator and brand side anticipate that the freedom of creation fomented by Layered Clothing will eventually help users become more comfortable with physics-defying virtual clothes that take advantage of the more metaversal aspects of Roblox, à la "Ready Player One."
"Players seem to like the outlandish or the normal — they don't seem to like that middle ground," said CoffeeNerd, another Roblox creator who requested anonymity. "They either want to be really out there, or how they would dress for school or work."
As intriguing as these new designs might be, fashion brands in Roblox and other virtual platforms are only just dipping their toes in the metaverse by creating items similar to the ones they manufacture in the physical world. After all, the purpose of functions such as Layered Clothing is to increase the verisimilitude of Roblox's virtual world — its appearance of being real — so creating designs that match physical garments is both a successful strategy and a lower lift for fashion brands.
And as brands kick up their involvement, the metaverse platforms that covet their dollars are sure to follow. It's only a matter of time until other metaverse platforms such as Horizon Worlds and Fortnite introduce their own versions of Layered Clothing. (For now, Horizon Worlds avatars still don't have legs, so it might be a while until pants come to the Meta-owned platform.)
"A series of incremental improvements or innovations will happen to get us to this level of personalization that we want, and Roblox and their ability to make this customizable layered clothing is another one of those incremental moments," said Jason Steinberg, a managing partner at immersive marketing agency Pretty Big Monster.
"And even if this is only available in Roblox — well, now that puts pressure on every other provider of metaverses to layer in that same type of functionality. Once that pressure is on, that's how we all move forward together."
https://digiday.com/?p=445215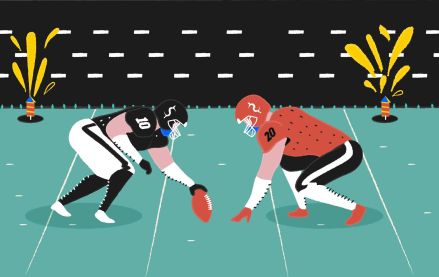 December 6, 2023 • 4 min read
In response to this challenge, the NFL's Detroit Lions have adopted a proactive strategy, introducing an extra channel for their local NFL broadcast. The objective is to broaden advertising opportunities, leverage direct-to-consumer distribution, and establish stronger connections with local fans, with the ultimate goal of increasing preseason viewership.
December 6, 2023 • 4 min read
It's been over a decade since the most recent entry in the wildly popular "Grand Theft Auto" series came out in September 2013, meaning anticipation for "GTA 6" has been building for years. Rockstar titled yesterday's trailer as "Trailer 1," making it clear that the company is poised to launch a massive marketing campaign in the lead-up to the game's 2025 release.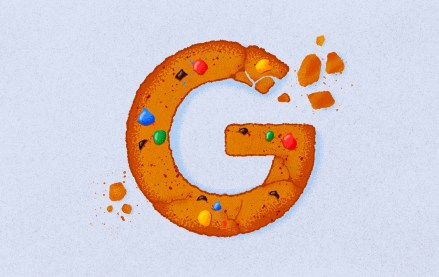 December 6, 2023 • 4 min read
A healthcare client that decided to scrap all conversion tags and cookies within weeks provides a case study for what will likely be a common experience in a year's time.