How endemic esports publication Dexerto is making a bigger play for brand partnerships
March 30, 2022 • 4 min read
Ivy Liu
In recent years, esports and gaming website Dexerto has seen impressive growth in both readership and social following. Now, it's looking to capitalize on its loyal audience by acting as a bridge between brands and gamers.
Dexerto was founded in 2015 by Joshua Nino, Mike Kent, Nicolas Hulsmans and Chris Marsh. It's been profitable since a seeding round in 2016 — one of only a few endemic esports publications to claim that honor, according to Nino. The publication's audience grew rapidly during its first few years, drawing in esports-native readers by focusing on socially driven content focused on prominent gaming influencers and the community conversations surrounding them, rather than the games themselves.
"I'd say that we're actually trying just to catch people who are on social media, and it just so happens that a lot of the content that people engage with on social media is gaming," Nino said. "Conversely, I would say, a traditional gaming giant is more likely to come from the angle of the quality of the game, the reviews of a game. We're much more interested in what people are saying about the game, not so much how good the game is."
Though Dexerto's traffic numbers were already trending upward pre-pandemic, they've exploded since 2020. Between 2020 and 2021, Dexerto's total views jumped from roughly 1.5 billion to 2.3 billion, with revenues similarly growing by 50 percent to reach 8 figures, according to data provided by Nino, though he declined to pinpoint a specific number. The company has also doubled its workforce over the past year, employing around 100 people spread across global time markets such as Australia, India, Argentina and the United States. "We offer dedicated language subdomains, with native writers for French and Spanish," Nino said.
This growth has made Dexerto into an attractive potential partner for brands and marketers looking to reach gamers endemically, though ad revenue has been a part of the company's model from day one. Like many other endemic esports publications, Dexerto does not have paid subscribers. Some of its current and former partners include leading endemic and non-endemic brands such as Razer, Chipotle, Coca-Cola and Buffalo Wild Wings. The site offers both media production and creative strategy services to its partners, including sponsored content in the form of short- and long-form videos and written articles. Dexerto is also able to integrate brands into its pre-existing intellectual properties, such as the Dexerto Originals documentary series.
It was these services that led Huw Davies, chief communications and campaigns officer for HIV/AIDS charity organization Red, to partner with Dexerto to organize the group's first-ever "Creator Cup" fundraising event in December 2021. In addition to producing sponsored content related to the event, Dexerto worked closely with Red on the strategy, planning and production of the fundraiser. It connected Red with digital creators to make a custom Minecraft world promoting the tournament, which ultimately raised over $127,000.
"They were instrumental in managing the process from start to finish," Davies said. "We are also grateful that their team helped connect Red to key gaming orgs and creator managers, meaning we could build relationships that we hope will grow in the years to come."
Wholesome activations notwithstanding, Dexerto and its staff have been known to court controversy from time to time. Dexerto editor-at-large Richard Lewis, for example, is infamous for making abrasive comments on social media disparaging various esports communities and their members — in addition to his hard-hitting coverage of the esports industry, which recently included a bombshell report about TSM's firing of League of Legends coach Peter Zhang.
To Nino and his fellow Dexerto founders, these potential controversies are a feature, not a bug.
"Actually, it's opened up a lot of business for us — not just Richard Lewis, but other journalists who have been outspoken about being bold and bullish in their reporting," Nino said. "And it brings a lot of positive attention to Dexerto, maintaining integrity by having a wide variety of opinions and styles of reporting."
In any case, any controversy stirred up by Dexerto staffers is largely limited to the esports community, and brands see the publication as a safe and welcoming conduit into the gaming space.
"Dexerto is definitely viewed as a safe platform, with their content and the way they speak about content," said Frank Puma, managing director of investments at Mindshare.
Ultimately, Dexerto's ongoing success in the brand partnership arena is further evidence that gaming is expanding into other areas of culture and society. By focusing its content on gaming influencers and the communities around them, the website has naturally expanded its footprint to include the many varied interests and passions that gamers carry with them everywhere.
"When people say gaming, they sometimes put it in a bucket, but it's not — it's about a younger culture," said Puma, who has worked with Dexerto on numerous brand partnerships. "They're cinephiles, they love music, they're all those culture things. Dexerto allows for [Mindshare] clients like Volvo to stay within that environment, that conversation, in a unique way."
https://digiday.com/?p=443129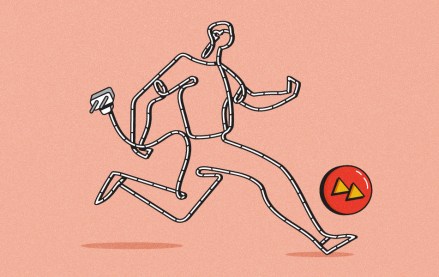 September 22, 2023 • 4 min read
Women's sports are having a moment. Brands, media companies and agencies are looking to get in on the action.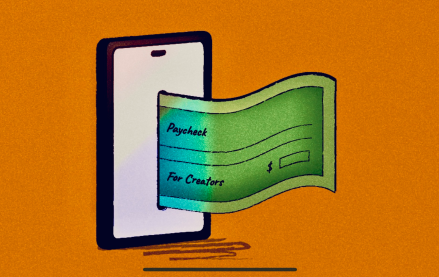 September 22, 2023 • 6 min read
The Hollywood strikes were supposed to be a game changer for many of them, but the situation hasn't quite lived up to the hype.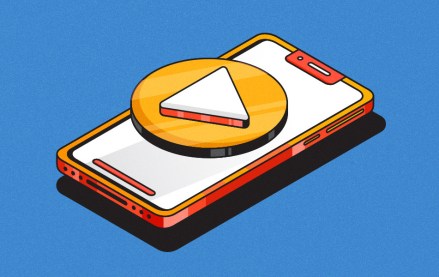 September 22, 2023 • 5 min read
Given the rise of short-form video, agencies that focus on the format, rather than specific platform expertise, will reap the rewards.