How Chipotle is using crypto and gaming as gateways to loyalty
July 27, 2022 • 5 min read
•
•
Ivy Liu
Avocados might be among the few things that expire faster than a crypto price, but Chipotle is still giving people a way to "buy the dip."
Chipotle said this week that it's giving away $200,000 in cryptocurrency through a new online game called Buy The Dip — a nod to the crypto market's ongoing downturn. Playable through July 31, the game gives players a chance to win crypto like Bitcoin, Ethereum, Solana, Avalanche and Dogecoin along with other prizes that are actual dips such as guacamole and queso. (The game follows a similar stunt last year in which Chipotle gave away $100,000 through a so-called BurritosOrBitcoin game that let people guess a code for a chance at free bitcoin or a free burrito.)
CHIPOTLE'S (LITERAL) GAME PLAN
Crypto and dips giveaway "Buy the Dip" (the brand's follow-up to "BurritosOrBitcoin"); Roblox Halloween maze; Virtual burrito-rolling store; Esports experiments with 100 Thieves CEO, Twitch streamer and others; THE PAYOFF: Millions of unique visitors from some games, recruiting new members for Chipotle's loyalty program (now 29 million-strong).
Chipotle isn't the only brand to either gamify or give away crypto. Last year, Burger King partnered with Robinhood to give away Bitcoin, Ethereum and Dogecoin to people who spent $5 within the burger chain's app. In another instance, NFL star Aaron Rogers gave away $1 million worth of Bitcoin through Cash App. Crypto giveaways have also been a tactic for crypto exchanges like FTX and BlockFi as a means of getting people to open accounts while fake giveaways have been a tactic for scammers.
Despite the tongue-in-cheek title, Buy The Dip is part of Chipotle's broader strategy for experimenting with marketing across gaming in a variety of formats. It's also created several experiences inside of the online platform Roblox such as a virtual Halloween maze last fall — which featured virtual costumes and other items — followed by a virtual store this year that let people roll a virtual burrito and earn one of 100,000 given away in real life.
The games have been more popular than expected, according to Chipotle Chief Marketing Officer Chris Brandt. The last crypto giveaway brought in nearly 4 million unique visitors who played 26 million times while the Roblox games brought in nearly 7 million people who played tens of millions of times. "We certainly want to cement ourselves with fandom from the newest generation of both Gen Z and beyond and people who are tech-savvy and digitally savvy," Brandt said.
Along with Roblox and online games, Chipotle has experimented with esports over the past few years. In 2020, it began working with popular organizations including content and menu item partnerships with 100 Thieves CEO Matt "Nadeshot" Haag and Twitch streamer, "BrookeAB."
Chipotle took into consideration the popularity of games as they have evolved over the years, from Solitaire on mobile devices to Fortnite. "Everybody's a gamer," Brandt said.
The games have also been a way for the company to recruit customers to join its massive loyalty program, which Brandt says now has 29 million people. (People need to sign up for the loyalty program before playing the games.) The loyalty program's first-party data lets Chipotle personalize messages and offers to people and also help reach consumers directly during a time when third-party data is becoming less effective. He said the escalation of media prices over the past years has been "incredible," prompting the company to avoid expensive TV ads it used to buy in favor of cheaper channels on a variety of platforms. However, Brandt did not say what these prices were.
Last year, Chipotle spent $222.1 million on advertising, marketing and promotional costs, according to the company's 2021 annual report — up from $222.2 million in 2020 and $168.8 million in 2019. (That includes costs for food giveaways.) Total ad spending in 2021 across digital, print and national TV was less than $100 million, according to MediaRadar.
Attention from crypto giveaways often comes from customers who either already see the value or who are "crypto-curious," according to Liz Miller, vice president and analyst at Constellation Research. However, she said promotions can fall short when they're focused on the "kitschy" part of crypto or NFTs.
"Random acts of promo rarely create a lasting relationship," Miller said. "The real risk brands will run into here is that these secure digital currencies are here to stay and will be a backbone for commerce in the upcoming metaverse economy. Break a consumer's trust now with these promotions, you may not see that trust return in those upcoming universe of shared immersive experiences."
Chipotle isn't just giving away cryptocurrency — it's also now accepting it as payment. Last month, it began partnering with the digital payments platform Flexa to let people buy food with crypto. Other major brands that accept crypto payments through a range of partners include Starbucks, Gucci, Home Depot and Microsoft. And although it's still a niche way to buy products and services, a May survey of 2,000 U.S. adults found that 41% of those who haven't owned crypto are "likely" to buy it in the next year compared to 59% were said they're "unlikely."
Even though the market has gone up or down, the idea that we're still talking about crypto is a pretty big win.
Although more people are becoming familiar with crypto, some say other factors determine whether it works as a marketing tool.
"These campaigns may be best suited for companies that consumers more immediately associate with crypto — such as financial services or gaming — to avoid consumers alleging that a brand shoehorned crypto into their strategy as a quick attention grab," said Kevin Tran, media & entertainment analyst at Morning Consult.
Despite some hesitancy concerning the sector, Chipotle was able to associate with the crypto community with its "Burritos And Bitcoin" campaign.
"Even though the market has gone up or down, the idea that we're still talking about crypto is a pretty big win," Brandt said. "Certainly there are people that think it's some kind of Ponzi scheme, but there's a lot of utility for it and clearly there's still a lot of interest."
https://digiday.com/?p=458028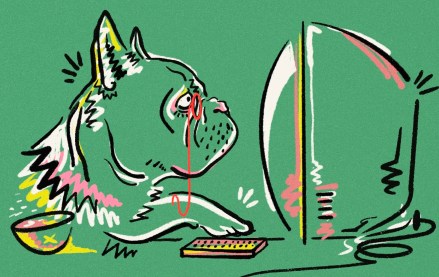 October 2, 2023 • 7 min read
•
•
When it comes to agencies, both of Meta's older sibling social media platforms may be past their primes.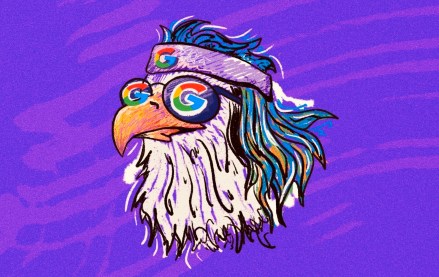 October 2, 2023 • 3 min read
•
•
The legal battle sees Apple and Google et al attempt to conceal their inner workings, developments that mirror the experience of their media customers.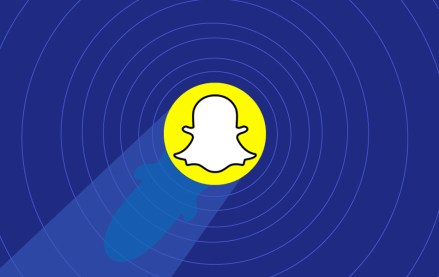 September 29, 2023 • 3 min read
•
•
"We are not diminishing the importance of AR," he said. "In fact, we are strategically reallocating resources to strengthen our endeavors in AR advertising and to elevate the fundamental AR experiences provided to Snapchat users."