'Focus on flexibility will continue in 2021': Heading into the New Year, advertisers remain cautious
January 5, 2021 • 3 min read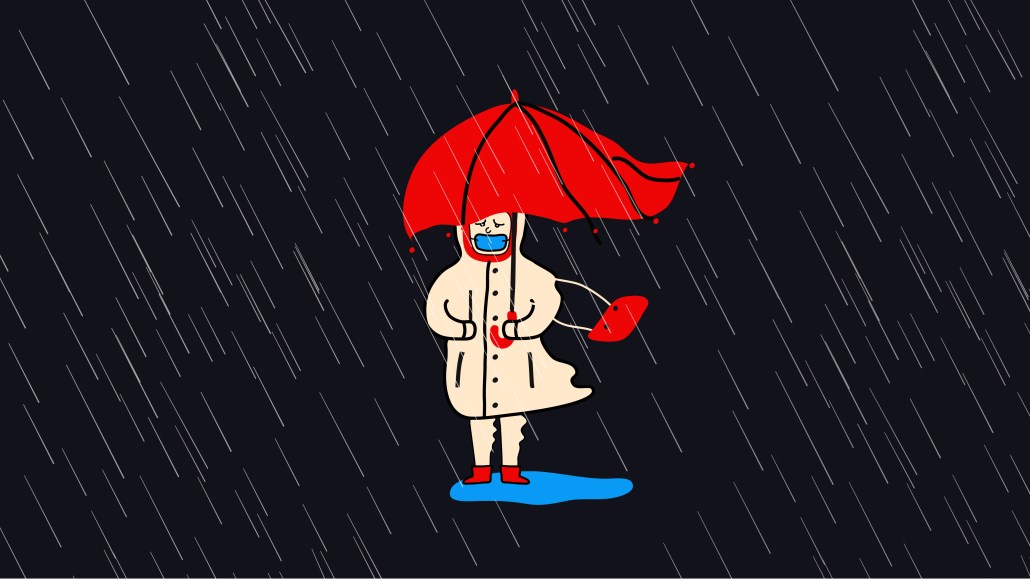 Ivy Liu
This Marketing Briefing covers the latest in marketing for Digiday+ members and is distributed over email every Tuesday at 10 a.m. ET. More from the series →
If you were hoping that come 2021 ad spending would be back to pre-pandemic levels, I'm sorry to tell you that it still isn't the case. There was no magic snap back to normal on New Year's Eve. Heading into 2021, much of what became the norm in 2020 — more flexibility built into ad deals, CMOs more cautious about spending, regularly replanning media plans — will remain.
Advertisers are still focused on the performance of their brands and wary of spending more on advertising than necessary to maintain that performance, according to media buyers, who say that chief marketing officers are insistent on maintaining financial flexibility. Spending is "tied to how a brand is doing from a business point of view," noted Catherine Warburton, evp and chief investment officer at 360i. Overall, marketers are less likely to set media plans in stone as budgets will depend on the economic outlook for the brand as well the economy, according to buyers.
Those variables will continue to motivate CMOs this year to reevaluate traditional ad deals and push for flexibility to be built into them. "Having fixed buys where you can't reallocate ad dollars and change quickly is a problem," said Anthony Rinaldi, vp of media activation at Essence. "The focus on flexibility will continue through 2021."
At the same time, buyers will still gravitate toward lower funnel media placements that already offer the flexibility to stop spending quickly. For example, some advertisers may plan to continue to allocate more of their ad dollars to programmatic buying rather than committing a set amount to spend with a publisher, according to buyers, as doing so allows them to turn off advertising on a dime. Others may continue to spend more on performance marketing via social channels rather than traditional TV spots as doing so allows that same flexibility.
Of course, flexibility isn't the only thing marketers are focused on going into 2021. Buyers say they're having more conversations about measurement and attribution as CMOs are even more interested in being able to accurately prove the effectiveness of their ad dollars. With ad budgets increasingly tied to the performance of a brand, being able to prove the effectiveness of advertising on boosting sales is more important. Finding ways to align the different types of attribution — be it last-touch, multi-touch or custom analytics — is top of mind for media agencies and CMOs.
"Every CMO knows they fundamentally need to change their media plan," said Mike Piner, svp of video and data-driven investments at Mediahub of the changes accelerated by the pandemic. CMOs typically say, "'I know I need to change my media plan. How much [should change?] When? And how will I know it works?"
Trend watch
Direct-to-consumer brands are known for using performance marketing via platforms like Facebook and Instagram to acquire new customers and scale their brands. Many have done so by partnering with performance marketing agencies — though, some aren't entirely forthright about having worked with agencies, as the ability to manage customer acquisition in-house can make a brand more appealing to potential buyers. Now, performance marketing agency execs are considering creating their own DTC brands to take the skills they've put to use for DTC founders for themselves.
"Almost every performance marketing agency I know is launching their own internal DTC brands," said Jeromy Sonne, managing director of Moonshine Marketing. "[They're] splitting time between client work and doing their own [brands]."
Quote of the week
"Any change to targeting does have an impact," said Brian Wieser, GroupM's global president of business intelligence, of the changing landscape when it comes to ad targeting. "If you can't persuade your consumer to part with their data then maybe, as a marketer, you haven't earned it."
https://digiday.com/?p=387583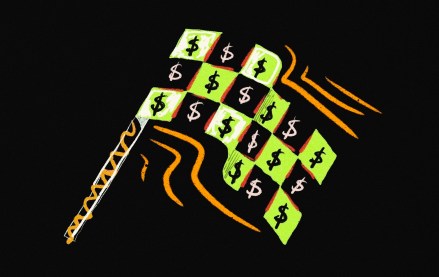 September 26, 2023 • 3 min read
With three Grand Prix races in the U.S. this year – Miami this past May, Austin in October and Las Vegas in November – the interest from U.S. marketers in Formula One has increased this year, according to agency executives, who say they expect that growth to continue next year.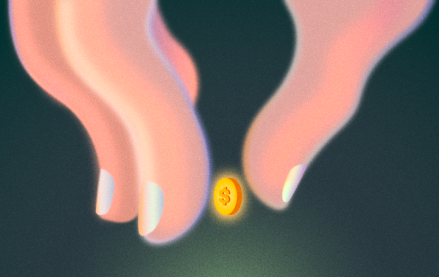 September 26, 2023 • 6 min read
A Digiday+ Research survey found that brands and retailers report using Facebook less over the last few years, all while the platform's value to their revenues and brands has increased.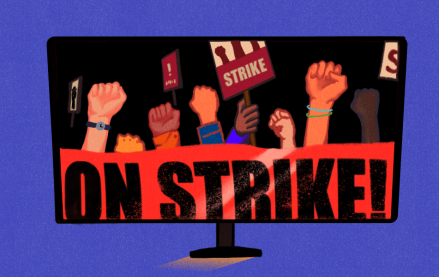 September 26, 2023 • 5 min read
The timeline for a return to business as usual – whatever that may mean now – is yet to be determined.