China is a hotbed of programmatic activity, with many Chinese investors aggressively acquiring U.S. ad tech firms and Western programmatic players building operations in the country.
But the Chinese ad tech landscape is very different from that in America. For instance, in the U.S., vendors — excluding companies like Facebook and Google with walled gardens — serve as either a demand-side platform or a supply-side platform because of the conflict of interest. But in China, most programmatic players typically play both sides. Many local DSPs there own ad networks, and publishers tend to build their own SSPs, according to ad tech executives.
"China is an extremely ownership-centric market, as large players on the buy side want to build a full tech stack," said Abhay Singhal, co-founder and chief revenue officer for mobile ad platform InMobi. "For instance, Amazon in the U.S. has its own ad exchange, but it still works with third-party solutions like The Trade Desk to buy media. In comparison, JD [an e-commerce platform] in China owns a DSP and doesn't work with any other DSPs."
Below is an overview of the Chinese programmatic market.
The buy side
In China, the buy-side business is more dynamic than the sell side. Unlike in the U.S., transparency is not a big focus for most Chinese advertisers and publishers, so it is common to see companies in China offering both buy-side and sell-side solutions, according to Hagai Tal, CEO of mobile ad company Taptica. "We've seen publishers and vendors build both DSPs and SSPs in China, taking a 30 percent cut from each side," said Tal.
Wei Wang, country manager of China for mobile analytics firm AppsFlyer, agreed that the line between an SSP and a DSP (or even a data management platform) is blurry in China. He said it is far more common for companies to own a DSP and an ad network consisting of their own app traffic and ad inventory purchased from a public ad exchange.
"These companies refer to themselves as 'DSPAN,' and they are mostly made up of independent mobile ad networks that are trying to catch up with the DSP hype," said Wang.
The problem with the DSPAN model is some players buy remnant inventory in bulk at low CPMs and later sell it to advertisers at a highly marked up price. And those DSPs tend to sell ad inventory in their own ad network inventory first before they buy from exchanges, according to Selina Wong, vp of marketing for DSP iClick Interactive. "Not everyone is doing this, though," she said. "Some DSPANs just charge a tech fee."
Ad tech players that buy low and sell high exist in the U.S., but it is more opaque in China because the market lacks third-party validation, according to Singhal. "Big Chinese publishers typically don't allow external measurement companies to access their inventory," he said.
Baidu, Alibaba and Tencent, known collectively as the BAT, take a prominent share of the programmatic market in China. Beyond the BAT, major independent DSPs include iPinYou, Limei and AdSame, according to Wang.
Singhal also added that agency trading desks have less media buying power in China than in the U.S., as Chinese brands prefer working directly with tech vendors and only have agencies execute programmatic campaigns.
"In China, we tend to work directly with brands rather than stay agency-centric because agencies over there don't really control media and make media buying decisions," he said.
The sell side
There are few independent SSPs in China because large publishers prefer building their own SSPs to sell traffic at the highest price possible, while small publishers typically sell their ad inventory to big ad networks like the BAT, according to Wang. "Most SSPs are major apps, such as [location-based dating app] Momo [and livestreaming services] Youku and iQiYi," he said.
Western ad tech companies' role in China
Lately, a bunch of big U.S. ad tech companies have set up operations in China. For instance, The Trade Desk opened an office in Shanghai this year, while last August, TubeMogul reportedly grew its sales force in Shanghai to six people and its research and development center in Chengdu to 50 engineers before Adobe acquired it in November. But those Western tech companies have difficulties with scale in China, according to a Chinese ad tech executive who prefers anonymity.
The executive said most Western programmatic players run "inbound businesses" that help brands without a presence in China target Chinese audiences on Chinese media or "outbound businesses" that help Chinese brands like Tencent and Huawei target international audiences on Western media. But few Western ad tech companies can win "domestic businesses," which involves working with local brands or international advertisers like L'Oréal and Procter & Gamble that already have offices in China to target Chinese consumers on Chinese publishers' websites and apps, according to the Chinese ad tech executive.
"If Western companies only do outbound and inbound, their business will be stable, but they can't scale because domestic business is where the money is," he said, adding that it would be very hard for Western ad tech players to compete with local DSPs for domestic business deals because of technology integration and commercial inflexibility like discounts and rebates.
"It's less about the language barrier, as brands or agencies can create ads in Chinese," he said. "It's more about the business culture and how you negotiate with publishers."
https://digiday.com/?p=253012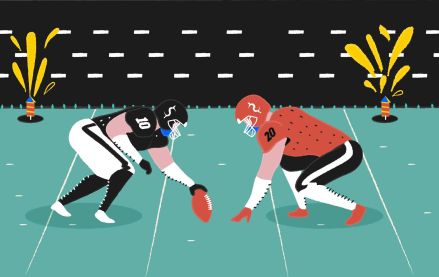 December 6, 2023 • 4 min read
In response to this challenge, the NFL's Detroit Lions have adopted a proactive strategy, introducing an extra channel for their local NFL broadcast. The objective is to broaden advertising opportunities, leverage direct-to-consumer distribution, and establish stronger connections with local fans, with the ultimate goal of increasing preseason viewership.
December 6, 2023 • 4 min read
It's been over a decade since the most recent entry in the wildly popular "Grand Theft Auto" series came out in September 2013, meaning anticipation for "GTA 6" has been building for years. Rockstar titled yesterday's trailer as "Trailer 1," making it clear that the company is poised to launch a massive marketing campaign in the lead-up to the game's 2025 release.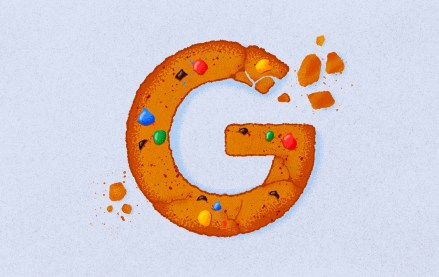 December 6, 2023 • 4 min read
A healthcare client that decided to scrap all conversion tags and cookies within weeks provides a case study for what will likely be a common experience in a year's time.