Grocery media: Agencies are spending more CPG ad dollars on online grocers
May 29, 2019 • 5 min read
Online grocery advertising is becoming a bigger priority for brands, especially CPG brands. In the last year, media agencies have seen an uptick in interest from clients who want to get customers' attention while they're shopping on sites like Instacart, Peapod and Kroger.
Media agencies said they're becoming more interested in buying ad space on grocery sites, even as grocers have invested in the space to make it easier for advertisers to spend dollars there.
Advertising offerings vary by platform but brands are typically using paid search placements as well as banner ads to attract consumers. The point is to get consumers to add the brand to their virtual shopping cart.
"Brands have learned that getting on the shoppers' virtual shopping list is a big deal," said Keith Anderson, svp of strategy and insights at e-commerce analytics company Profitero. "A pretty substantial percentage of future orders are prompted by what you ordered in the past."
On Instacart specifically, brands can use paid search, delivery promotions, coupons, sampling and marketplace ads, according to Jennifer Meyer, head of brand partnerships at Instacart.
"To date, Instacart has partnered with more than 1,000 brands, including 100% of the top 25 CPG brands," wrote Meyer in an email. "Overall, our advertising business has seen triple-digit growth over the last year. The strongest growth area is with paid search placement, where brands can bid on premium digital shelf placement." Instacart did not share specific year-over-year growth numbers by press time.
"This is a pivotal moment when a consumer is changing their behavior, and here is an opportunity to win or lose the consumer," said Diana Gordon, managing director of Mindshare's commerce practice Shop+. "In essence, from a brand perspective, it makes a lot of sense that you would begin to start to advertise in those endemic areas."
Georgia-Pacific started investing in the online grocery space between 2017 and 2018. "We saw an untapped opportunity with platforms such as Instacart to reach a unique consumer whom we might not have access to otherwise," wrote Santiago Arboleda, brand building leader for the Georgia-Pacific's tissue category, in an email, adding that the company is experimenting and testing with different brands in the portfolio. "GP is growing more interested in this area as we want to expand our abilities to reach younger consumers who rely on the convenience of these tools to buy their groceries."
For advertisers interested in the space, CPC rates typically stay under $3.00, according to a source who shared some CPC numbers. Instacart works with brands directly with CPC rates between $0.35-$1.50, depending on the category. (Instacart said it declines to share rates publicly.) Kroger uses an auction-based marketplace managed by PromoteIQ with CPCs ranging between $0.25 and $3.00. Kroger did not respond to requests for comment for this piece, but, as Digiday has previously reported, Kroger is pinning much of its hopes on its retail media offering, called Precision Marketing. The company is supporting that with 84.51, which enables it to put more customer data in front of advertisers. The company rolled out 16 new ad products over the past year. As for Peapod, it also uses an auction-based model, but it is managed by Criteo, with an average of $2.00 for CPCs for CPG brands. (Peapod did not respond to requests for comment for this story.)
Media agency sources also cite Amazon as a game changer for the space, as brands have learned how to advertise on Amazon's platform but have recognized that Amazon is not the only place consumers are shopping online and other retailers like Target and Walmart have recognized the opportunity for media dollars.
"Amazon has really changed the dynamic," said Amy Lanzi, Publicis Media's lead for the Americas commerce practice. "There's a little bit of clients saying, we liked it on Amazon, we've learned X, Y, Z but we also want to see what else we can do because consumers don't just shop at Amazon but shop at other outlets for other things. How do we make sure we're investing our dollars to capture where consumers are shopping?"
While online grocery shopping currently accounts for roughly 5% of grocery sales, the Food Marketing Institute and Nielsen predict that in the next five to seven years 70% of consumers will do their grocery shopping online.
The advertisers spending the most in the space are generally larger CPG brands that have struggled with the rise of DTC brands. "They want to make sure that they are winning when they are in these types of experiences because they're defending against consumers just going to DTC brands," said Lanzi.
"It's like the digital shelf," said Sucharita Kodali, retail analyst at Forrester, of what's happening in the space. "Sometimes it pulls from shopper marketing dollars. Sometimes it pulls from trade funds. [Brands are] basically looking at how you reallocate what is already marketing spend into the digital shelf model."
That being said, the "digital shelf" offerings can still be limited as it's still early on in the space. Most brands are focused on winning search and display ads.
"It's not a game-changing experience right now. For the most part, it's about making sure that you're winning with the right terms and that you're showing up in the results," said Lanzi, adding that much of Target's New Front's presentation to media buyers touched on this issue and that there's interest to see what Target's solution might be. "Target's big message is they're trying to really figure out what is the right experience that a Target guest should see, even if it's media."
https://digiday.com/?p=335777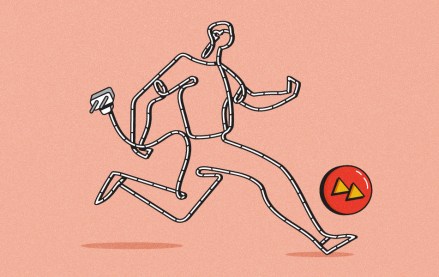 September 22, 2023 • 4 min read
Women's sports are having a moment. Brands, media companies and agencies are looking to get in on the action.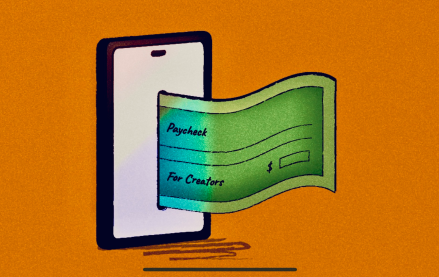 September 22, 2023 • 6 min read
The Hollywood strikes were supposed to be a game changer for many of them, but the situation hasn't quite lived up to the hype.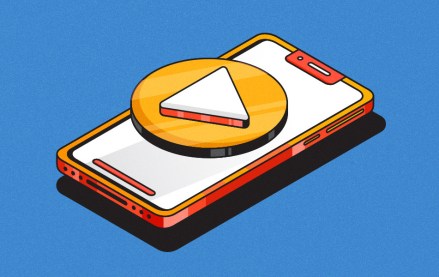 September 22, 2023 • 5 min read
Given the rise of short-form video, agencies that focus on the format, rather than specific platform expertise, will reap the rewards.