Girls' Lounge at Cannes: Real empowerment or lip service?
June 23, 2017 • 5 min read
•
•
Digiday covers that latest from marketing and media at the annual Cannes Lions International Festival of Creativity. More from the series →
Last week, an invite landed in email inboxes promoting a place for women to mingle, learn styling tips, reserve hair and makeup appointments and get confidence coaching. No, the email wasn't promoting a fashion magazine festival.
It was a reminder that this year at the ad industry's biggest annual event, the Cannes Lions, the de facto hub for conversations addressing gender inequality in the business is the place with a name deemed "patronizing" by the BBC, a place promoting the hashtag #ConfidenceIsBeautiful, a place called "Girls' Lounge."
Girls' Lounge is the brainchild of Shelley Zalis, a former advertising research exec whose firm The Female Quotient hosts what she calls "experiential pop-ups" at conferences such as SXSW and the World Economic Forum. This year's sixth-annual Girls' Lounge at Cannes emphasizes conversations about the need for and benefits of increasing the number of women in the business alongside pampering and style makeovers.
The ad industry has an equality problem. Not enough women are involved in creating the commercial images and messages that shape people's world views, and agency execs argue there aren't enough female advertising creatives sent to Cannes each year.
Considering the imperative of closing the gender gap, it's worth asking: What message is sent by an event that refers to women as "girls" and reinforces stereotypes about them that the ad industry itself has helped foster?
"The thing I get a little confused about is having a space that is asking me to come and enjoy this frilly pampering, but has these serious topics they want to address. I think it's sending mixed signals," said Ginny Golden, group creative director at AKQA. "They're in danger of pink-washing a very serious topic," she continued.
This year's Girls' Club featured Stephanie McMahon, chief brand officer of WWE and a former pro wrestler, who spoke Wednesday at "Wrestling with the Future of Media" panel at Girls' Lounge. There were more puns — Bank of America CMO Meredith Verdone suggested during another panel at the venue that diversity is an "investment" in success. Last year's Girls' Lounge featured talks including "Goal Power: Global Goals for Global Girls" and a cocktail shindig branded "Empowerment Hour."
There were also Zumba classes and women were invited to get their hair and makeup done and pose for headshots this year. Sponsors of the Girls' Lounge included AOL, JPMorgan Chase, Yahoo, L'Oréal, AT&T and Spotify.
In an interview about Girls' Lounge last week, Zalis defended the makeup appointments. "It makes women feel good about themselves. We don't apologize for that."
As for the name Girls' Lounge, Zalis said it's partly a response to the "boys' club" phrase, suggesting that in the corporate world, women should be able to benefit from the same sort of gender-specific camaraderie men have.
In true advertising form, Zalis has turned the social ill of inequality into a branding opportunity. Her descriptions of her company and the Girls' Lounges it operates are ripe with pithy slogans. Girls' Lounge, she often says, "went from moment to movement."
The group is also involving more men, at least on the face of it: On Monday night, Girls' Lounge hosted an "After Hours Fe-'MEN'-ism Party" at the Grand Hyatt Cannes Hotel Martinez. Zalis also stressed that men are welcome to any Girls' Lounge anytime. Indeed, male CEOs have been spotted getting pedicures there.
"We are now in the business of equality," said Zalis.
The sometimes tone-deaf testosterone level of Cannes was brought to the fore last year when a VaynerMedia and Thrillist party invite specified the event was for "attractive females and models only." Cindy Gallop, an ad industry consultant, champion of women and people of color and all-around industry rabble-rouser, slammed the invite on Twitter, and it became the talk of Cannes.
Cannes programming has also featured discussions that attempt to assuage its male-centric past. This year, there are meet-ups for "women in the creative industries" and discussions such as "Creative Women Change the World" and "You Can't Win without Women: Female Filmmakers for the Win." The festival also has added its Glass Lions awards category "recognizing work that implicitly or explicitly addresses issues of gender inequality or prejudice, through the conscious representation of gender in advertising."
Girls' Lounge has drawn mixed reactions. "I have no issue whatsoever with the name the Girls' Lounge," Gallop said last week in an interview, in which she praised Girls' Lounge. "I find it enormously ironic that there should be any examination of the term 'Girls' Lounge' at an advertising festival where you will hear about boys getting together, saying, 'The lads this and the lads that.'"
Then, there's the Girls' Lounge hashtag #ConfidenceIsBeautiful, which to some seems to imply that women need to be told something will make them attractive or "beautiful" in order to aspire to it. Not to Gallop: "For me, that hashtag is a statement of truth," she said. "It says you don't need any other definition of beauty — feeling confident is all you need."
Golden was critical of the message the hashtag sends: "A lot of the spirit of Cannes is going and recognizing the amazing creativity that's going on in the world. Especially for a woman to arrive there and get awarded, that's based on merit and achievement. In the context of Cannes, to mix one's appearance with one's achievement, I don't think is doing anyone any favors."
For Andi Zeisler, co-founder of Bitch Media and author of "We Were Feminists Once: From Riot Grrrl to CoverGirl, the Buying and Selling of a Political Movement," the messaging surrounding Girls' Lounge and its content "underscores the idea that to be in this industry you really have to embrace this sort of incredibly normative stereotypical idea of femininity. … It's sort of a 'men are from Mars, women are from Venus' approach, which has been central to advertising."
Zeisler concluded that Girls' Lounge "takes the heat off" the industry and the systemic marginalization of women in the field. "Basically, it's saying, 'Well, women, we have each other because we're all we have. No one else is going to look out for us,'" she said. "So instead of trying to really change the culture or the system that has made this so, it's really putting the onus on women and women letting that happen in the name of this idea of sisterhood."
https://digiday.com/?p=242786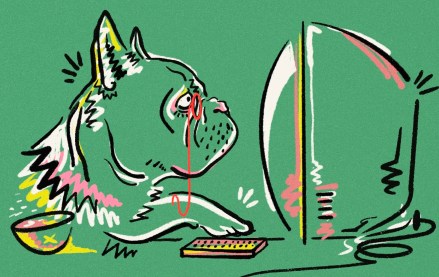 October 2, 2023 • 7 min read
•
•
When it comes to agencies, both of Meta's older sibling social media platforms may be past their primes.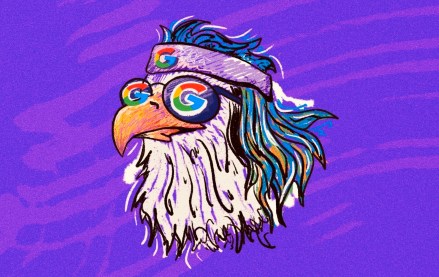 October 2, 2023 • 3 min read
•
•
The legal battle sees Apple and Google et al attempt to conceal their inner workings, developments that mirror the experience of their media customers.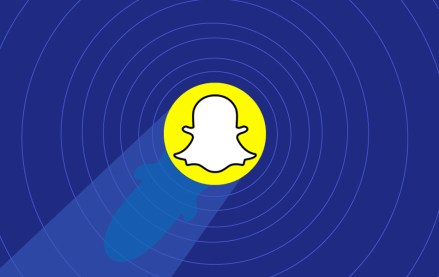 September 29, 2023 • 3 min read
•
•
"We are not diminishing the importance of AR," he said. "In fact, we are strategically reallocating resources to strengthen our endeavors in AR advertising and to elevate the fundamental AR experiences provided to Snapchat users."