'Get their voice out there': How one agency entrepreneur created opportunities for other women and people of color
November 18, 2021 • 4 min read
•
•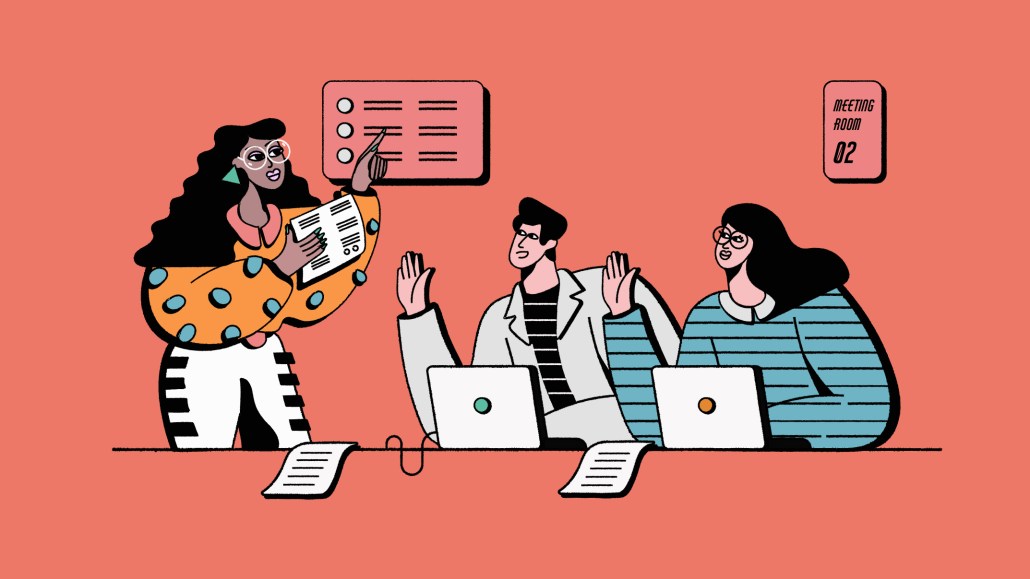 Ivy Liu
Jolene Delisle started The Working Assembly in 2017 after a successful creative career that had her working at Arnold Worldwide and Instagram, among other places. While at those corporate gigs, the New Yorker felt she was too disconnected from working directly with brands — while also feeling a strong inclination toward helping other women and people of color break into the branding business. And so The Working Assembly was born.
After winning insurer Mass Mutual to redo its branding, Delisle realized there's a market for The Working Assembly's digital-heavy approach. Other clients, including Rent the Runway and The Guardian, soon followed. She also owns an ice-cream store in upstate New York that she's expanding into a children's activity center as well.
This interview has been edited for context and clarity.
How did you start The Working Assembly?
The genesis of the idea was to create a creative collective, which is why I called it The Working Assembly — because we were going to be working and then also assemble based on client needs. My background was in large-scale advertising agencies and big companies where I was leading creative teams but was more disengaged with the brand and the clients. So I wanted to have an opportunity to really work with organizations and startups that I felt had a lot of potential but could use some more hands-on creative support. I've been working ever since with brands at two different inflection points: an emerging brand looking to formalize and build themselves up as an established company. And then big companies who already have a big reputation but are looking to either reinvent, reimagine or reintroduce themselves to a new audience.
Does the agency get into other digital areas?
All of our projects have a digital output and a social component. We're thinking through their digital marketing website, their landing pages, and we're also thinking about their social content. So all of our clients that we do brand work for, we actually refresh all of their social channels as well. Because social is one of the biggest touchpoints for brands.
I think traditionally branding agencies have been very focused on their logo and a brand book. But the reality is that if a client doesn't have the tools or capabilities in-house to really blow out that brand book, a brand book doesn't really become very useful. To show the elasticity of a brand through social or digital, has become actually a really big selling point for us with clients because we're able to say, 'Here's assets that you can actually turn on tomorrow. And let's also use digital as a place for us to get feedback from people and iterate on your brand.' And so sometimes we'll launch a brand completely using digital as an output, and then continue to iterate and refine the brand based on what's working.
What have you done to foster better opportunities for other women looking to get into the field?
I started the company when I did because thinking about inclusion and supporting women and minority founders become more relevant than ever. It feels very serendipitous in some ways, too, because since I started, all of our growth since has been [from] female founders and female-led companies and organizations that have organically spread the word about my company, about my services and about our offering. Very early on, I looked at the branding landscape particularly in New York and realized there's actually a lack of agencies that are 1. led by women, and 2. led by a founder of color. And as I started networking and getting introduced to people through VCs or through clients, I realized that more and more of these founders and women wanted to work with a company that was led this way. They want to work with a values-led organization, a company that immediately had an understanding of who they were, who their demographic was, who their audience that they were reaching out to was. That's just naturally happened, where we've built a very diverse and values-led organization. So much to the point now, where over half our team is identified as a person of color or identifies as a woman.
Would you say that those efforts have translated into being more on the radar of minority- or women-led brands?
I like to think that it does. And that those referrals, that network and community that we found, has really responded. But we also created something that we call TWA Labs, which essentially is a subsidized offering of what we currently offer to clients. It's a $10K branding package that essentially helps a founder from start to fundraising. And we have helped about 20 companies raise almost $20 million. So it's been something that we've been able to help a lot of founders in a very significant real tangible way: raise a lot of money, and get their message and brand out there. That's something I'm super proud of because our whole idea is to just try to help and support more female founders, more minority founders, get their voice out there. One of the ones that's really well known is Sanzo. It's Asian sparkling water. We helped incubate that brand with 24-Hour Assembly. And he recently raised like $1.3 million in fundraising.
https://digiday.com/?p=432933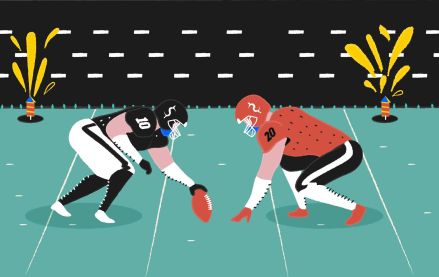 December 6, 2023 • 4 min read
In response to this challenge, the NFL's Detroit Lions have adopted a proactive strategy, introducing an extra channel for their local NFL broadcast. The objective is to broaden advertising opportunities, leverage direct-to-consumer distribution, and establish stronger connections with local fans, with the ultimate goal of increasing preseason viewership.
December 6, 2023 • 4 min read
It's been over a decade since the most recent entry in the wildly popular "Grand Theft Auto" series came out in September 2013, meaning anticipation for "GTA 6" has been building for years. Rockstar titled yesterday's trailer as "Trailer 1," making it clear that the company is poised to launch a massive marketing campaign in the lead-up to the game's 2025 release.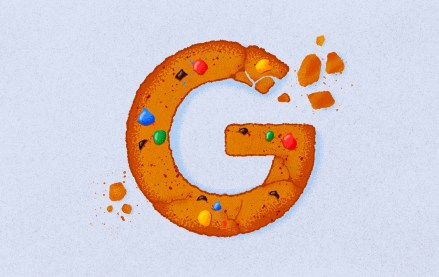 December 6, 2023 • 4 min read
A healthcare client that decided to scrap all conversion tags and cookies within weeks provides a case study for what will likely be a common experience in a year's time.