GE's Beth Comstock: 'You have to invest in your brand'
November 21, 2017 • 4 min read
•
•
General Electric has seen better days.
A shake-up in leadership has occurred, and its $410 billion market capitalization in 2000 has plummeted to $156 billion, a 62 percent reduction. Last week, the company announced it would shrink its businesses to aviation, health care, and energy and power.
We sat down with Beth Comstock, the first woman to serve as vice chair at GE, at the November Girlboss Rally in New York. Comstock, who will leave the company at the end of the year, discusses her time at GE and the issues plaguing the industry today.
What were your proud moments during your time at GE?
I'm somebody who has struggled with confidence, especially early in my career, so it's the small things I'm proud of — asking a question in a meeting or bringing an idea to the team. Just little small victories that build on themselves.
I love the creative work we've done at GE, especially in the past eight years with storytelling around making science accessible and unexpectedly delightful, like with our work around Ecomagination, which is our queen technology effort. At the time, it was very groundbreaking. We kind of take it for granted now, but it was very unexpected and the creative impact was very powerful.
How did you work yourself up to your position?
I started out my career thinking I was going to be a science journalist. My first job was as a not-very-good TV reporter. I've had a very different career. For me, it's been about taking jobs that nobody thought were worth it. I didn't take the hot jobs, but I learned from them. I used them as a way to drive a new perspective for the company I was at. At GE, there hadn't really been a marketing department when I came to the role.
What advice would you give women working in the industry today?
There's always going to be the struggle and frustration that always comes with a job. You can't avoid that, but don't make it about the power play. Don't make it about whose idea's best. Just make it about really great work. Work always wins.
How should brands and agencies handle the Harvey Weinstein case and speaking to employees about sexual assault?
The best thing companies can do is to talk about it and have no tolerance for things that aren't part of their culture. It also comes down to having a diverse workforce. But it's not just enough to say we're hiring more women. You have to create the right environment. They have to see other women moving up and getting jobs that they aspire to have.
What do you see as the major issues that brands have to navigate in digital marketing?
In one respect, jobs at brands have never been so exciting than they are right now because there's so many new opportunities, but that's also the downside. It's overwhelming. There's so much you have to sort through. The world is not going to get any slower. We have to learn to move fast, adapt, test and learn. Brand managers should know what is happening and test their creative themselves rather than allocating it to someone else or an agency.
Fraud has been on a lot of digital marketers' minds, especially with the Facebook and Russia scandal.
We've looked very deeply at what's happening, and I think you have to continually audit data and have your own independent sources as much as you can get them. With some platforms, that's really difficult. All this has been helpful to remind marketers that they have a responsibility to own their data.
What is in GE's future?
GE is very much focused on digitizing its machines — a jet engine, an MRI machine, a light fixture — so businesses can capture more data and run their businesses more effectively. We are trying to do that ourselves as a company. GE is looking at the future of manufacturing and 3-D printing, especially 3-D printing in metal. I think that's going to take GE into exciting new dimensions.
Is GE cutting marketing costs?
There have been cuts across GE, and marketing is not immune. I feel good that we still have a marketing budget. You have to invest in your brand. It's what your customers look to, to understand where you're going in the world. But I think in tough times and economic cycles in businesses, you have to figure out how to get scrappier and do more with less. Regardless of a budget, our team has to figure out how we do both scale and also continue to incubate new efforts.
https://digiday.com/?p=264270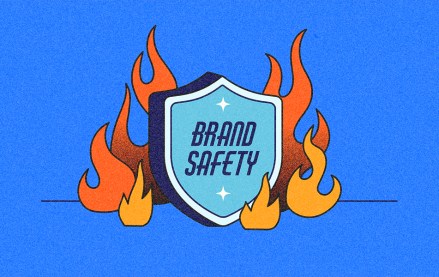 November 28, 2023 • 6 min read
"Major brands' search ads can appear on piracy, pornographic and sanctioned websites," research claims.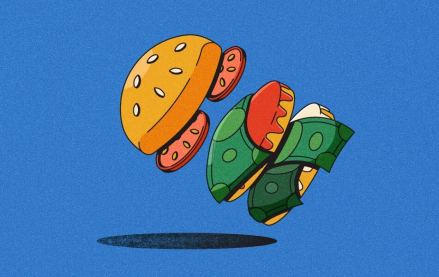 November 28, 2023 • 6 min read
As more influencers look to get into food content creation, brand opportunities are following.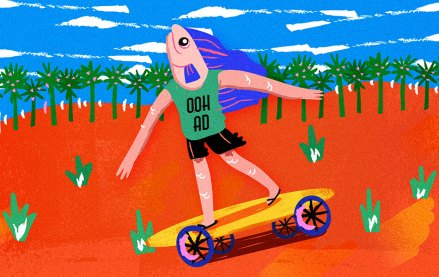 November 28, 2023 • 7 min read
As major marketers like Maybelline experiment with faux OOH, more marketers are open to the idea.