Brands tap Muslim influencers to access a giant demographic
September 14, 2016 • 5 min read
•
•
When Nabiila Bee first saw fellow YouTuber Amena Kin on an advertisement for L'Oréal's True Match foundation, she — like many other Muslim women — was over the moon.
"I personally think it's so amazing they are using Hijabi girls. When I first started out six years ago, I never thought this would happen," she said.
Bee, who describes herself as a vlogger, fashion designer and YouTuber, is one of many Muslim influencers who have witnessed a growing interest from brands first-hand. It happened slowly, then all at once.
Over the past few months, women wearing hijabs (known affectionately as "Hijabis") have appeared in big-budget campaigns for Apple, YouTube and Dolce and Gabbana. In the U.K., L'Oréal, Danone and Uniqlo are forging relationships with Bee and her peers.
These influencers hold court with "Generation M", the millions of faithful millennial muslims who are also avid, affluent consumers. Case in point: A recent video from high-profile vlogger Dina Torkia about a Kailijumei lipstick has racked up over 3.7 million views on YouTube. While these communities haven't just appeared overnight, big numbers on social platforms have given them greater visibility. According to Amani Alkhat, the founding editor-in-chief of MuslimGirl, brands are paying attention.
"Social media is a great equalizer. These girls have skyrocketed on these platforms as they're able eliminate those boundaries and show the diversity we might not see in adverts," said Alkhat. "Now, brands are catching up."
Influencer Mariah Idrissi describes it as a "domino effect," one that started with her campaign for H&M last September. Since then, she has become a full-time model and influencer with over 35,000 fans on Instagram. This time last year, her account was private.
Previously, Idrissi says, brands strove to be a "blank canvas" for consumers — wary that featuring a hijab would evoke a backlash in an increasingly caustic political landscape.
"Now, I can see things are moving forward as people finally realize how much money is in this industry," she said. Idrissi has now signed a "major deal" with a makeup brand for next year, though details are still under wraps.
On the subject of money: According to a 2013 report from the Muslim Council of Britain, the group's spending power is estimated at £20.5 billion in the U.K. Globally, Muslim consumers are forecast to spend $488 billion on clothing and $103 billion on pharmaceuticals by 2019.
The Muslim audience is also very young, with 63 percent of the group aged under 30. Shelina Janmohamed, vp of Muslim-focused brand consultancy Ogilvy Noor and the author of "Generation M", describes Muslims as one of the most "underserved and fastest-growing" groups. "For brands looking to where growth is coming from, they should be high up on their radar."
But for every brand getting it right, there are plenty of others that are simply checking a box. While seeing Muslim models in the mainstream is important, Alkhat says, it's only the first step. She points to the difference between visibility and something deeper: representation.
"What we wish to see from other brands is something beyond a floating Hijabi head in a campaign. Our millennial generation is booming with creativity, and brands need to make sure the community is represented," she said.
Uniqlo's recent collaboration with fashion designer Hana Tajima has been praised for making the U.K-born designer part of the entire process. Dolce and Gabanna's collection of hijabs and abayas, meanwhile, was criticized by some for feeling like an opportunistic play from those on the outside.
After all, in the absence of mainstream options, Muslim fashion and beauty entrepreneurs — in all their diversity — have been thriving under the radar for years.
Part of the problem is that because diversity is such a hot topic, it can easily become commoditized. Sebina Hussain, a fashion and beauty influencer who has worked with retailers Debenhams and Primark, says that while campaigns like L'Oréal's are "amazing," it would be better to see Muslim women in something outside a diversity-focused campaign. "It's about time this market was recognized; we pay a lot of money to these brands," she said.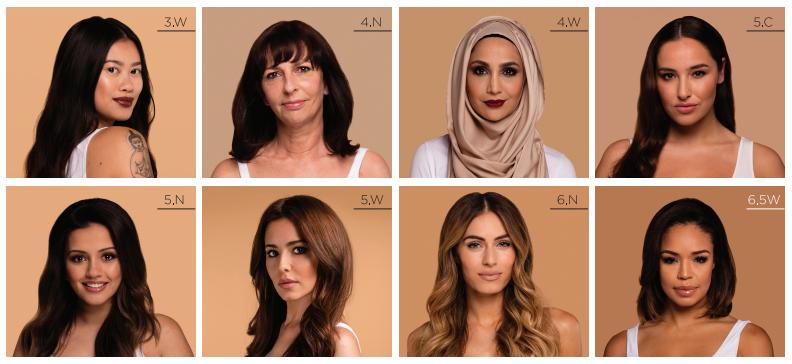 And while marketing is important, the product needs to match up with this Muslim-friendly messaging. One criticism of Mango's Ramadan collection, for example, was that it included pieces that don't meet everyone's criteria for modest clothing: Certain fabrics weren't opaque, and some garments were missing sleeves.
"The point of modest fashion is you don't have to add lots of layers. Layering is such a hassle," said Bee. "They essentially put big sticker on it saying 'modest.'"
Other consumers have requirements for cosmetics, too. While the definition of "halal" typically refers to foods that are prepared in accordance with Islamic law, some Muslims also extend this to cosmetics. L'Oréal's factories in Indonesia are halal compliant, and the lab where True Match is made is too. However, it took some digging to actually find this out.
Despite this, Adrien Koskas, gm of L'Oréal Paris UK, says feedback for its campaign has been "overwhelmingly positive." For him, True Match has drawn a line in the sand for diversity. It's a "good first step," he said.
But for women like Mariah Idrissi, there is still a long way to go.
"It's almost primitive that we haven't moved forward. In the future, we'll look back and say I can't believe it took until 2016 for us to see someone with a hijab."
https://digiday.com/?p=198036
October 3, 2023 • 2 min read
•
•
In episode four of the "Is This The Metaverse?" narrative podcast, Glossy international fashion reporter Zofia Zwiegliska spotlights the brand opportunity when it comes to fashion in the metaverse.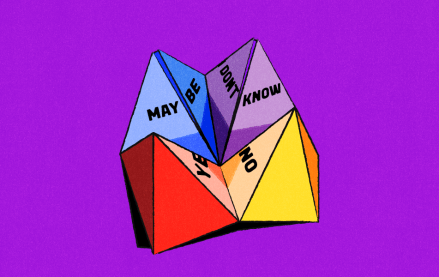 October 3, 2023 • 5 min read
•
•
Overall there's more due diligence from marketers when it comes to influencer marketing efforts now, according to marketers and agency execs, who say that there's been more rigor over the last year, and especially over the last six months.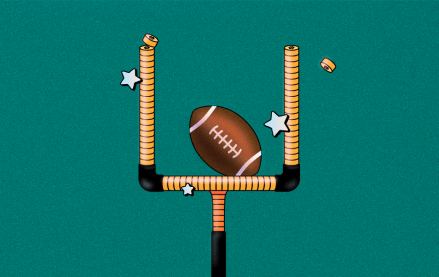 October 3, 2023 • 3 min read
•
•
The collaboration between the Los Angeles Rams and Snapchat goes back to 2020 as the Rams made became the first NFL team to conceive a Snapchat AR experience, affording fans the opportunity to virtually wear the team's recently unveiled uniform.