Gaming industry execs chime in on changing consumer habits and the the rise of AI in Q1 2023
May 29, 2023 • 7 min read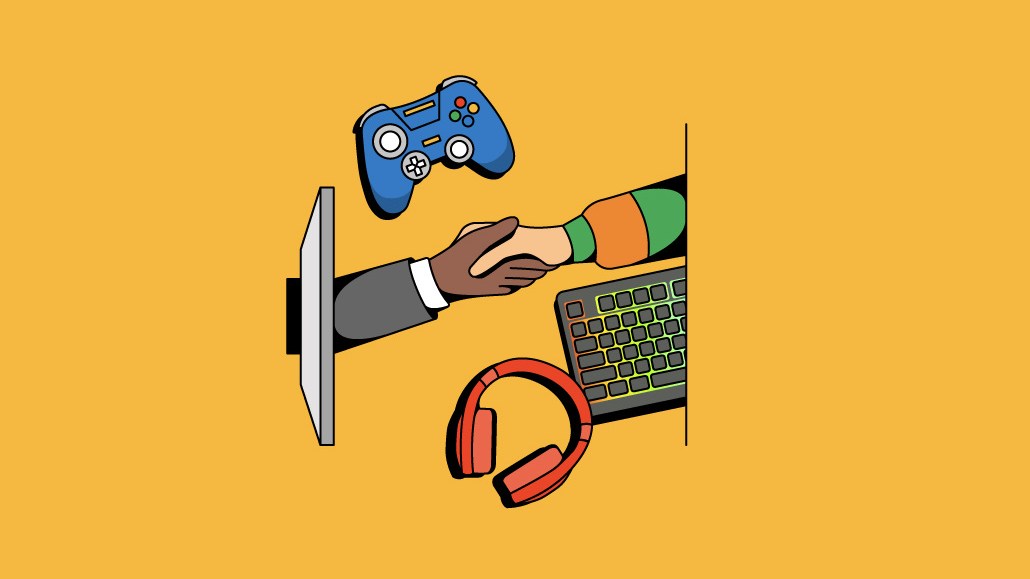 Ivy Liu
This year is shaping up to be a notable one for the gaming and esports industries, particularly in the public market. After a flurry of COVID-sparked public offerings and M&A activity, publicly traded gaming companies are more valuable than ever. As games increasingly become a pillar of modern entertainment, gaming executives hope the gravy train will continue to choo-choo forward.
But gaming industry's ascendance faltered in the first quarter of 2023, as brands and consumers limited their spending in the sector in anticipation of a mounting recession. Following a wave of layoffs earlier this year, gaming companies have had to pivot into new business models and explore broader cultural trends such as AI and the metaverse to keep investors satisfied in Q1 of the fiscal year.
To get a sense of where gaming executives stand in 2023, here's a round-up of executive commentary (with some context) from the recent earnings reports of 12 of the largest publicly traded gaming and esports companies, listed in alphabetical order.
Activision Blizzard
CEO Bobby Kotick called out Call of Duty as a "key driver of growth" and credited King, the developer of "Candy Crush," for increasing its in-game net bookings by 11 percent year-over-year in a company announcement on April 26.
Kotick said the company remained "confident" that its $69 billion deal with Microsoft would benefit "competition, consumers, and job creation in markets around the world, especially in the U.K.," but the earnings press release went out on the same day that U.K.'s Competition and Markets Authority blocked the proposed merger.
Kotick said in that release that the company would "work aggressively with Microsoft" to appeal.
Capcom
Capcom CEO Kenzo Tsujimoto discussed the impact of digital sales on his company's fortunes in Q1 2023, noting that over 40 percent of Capcom's sales in the past year were digital. As game developers increasingly pivot to live service as a business model, these numbers are likely to expand further in 2023.
"We have widened our sales regions in recent years thanks to greater adoption of digital sales on PC, which has enabled us to sell our games even in countries and regions where dedicated game consoles are not available," said Tsujimoto on May 10. "In the prior year, including our back catalog of games, we sold 307 different products in 230 countries and regions, with more than 40 percent of volume sold on the PC."
Corsair
One of the most interesting nuggets of information from Corsair's earnings call on May 10 came in response to an analyst's question about the peripherals manufacturer's decision to step away from certain markets — specifically, the "casual entry level" of devices priced between $50 and $100. Corsair's focus on the more expensive enthusiast market shows how peripherals companies are adapting to gamers' changing spending habits as a potential recession crests the horizon.
"Price points more in the $100 to $250 level tends to be more, I suppose you could say, pro-sumer or enthusiasts' purchases, and that wasn't so much of a problem," said CEO Andy Paul.
Electronic Arts
EA's focus on building community inside its games highlighted the importance of titles such as "FIFA" and "The Sims" as consumers spend more of their time hanging out and spending money inside social gaming platforms. CEO Andrew P. Wilson outlined EA's three-pronged plan for the future to investors on May 9: To build games tailored to massive online communities, create creator tools to help "amplify" those communities and producing high-quality games and stories to keep them interested.
"Games are the social networks of the future," Wilson said. "To amplify the power of community, we are innovating across a set of social and creator tools in and around our games. Our strategy is to help players make new friends, build their social network and create community."
Enthusiast Gaming
Gaming and esports holding companies like Enthusiast are still searching for a more cohesive identity. Like many gaming companies, Enthusiast is looking to generate interest among investors by using the latest buzzword du jour: artificial intelligence — as was clear on its call May 15.
"We're very excited about our position as the largest independent player in the gaming media and entertainment industry not owned by a tech giant operating a walled garden," said CEO Nick Brien. "This allows us to focus on the power of AI for the benefit of our enthusiast communities, as well as the marketers who are partnering with us to create winning brand activations and engage in ad campaigns. We will be testing every relevant AI tool at our disposal to improve our sales, ROI metrics and user acquisition."
Logitech
Logitech's earnings call on May 18 included some candid observations by CEO Bracken P. Darrell about the broader difficulties faced by the industry, although he made it clear that his company's outlook for the financial year has not changed drastically.
"Most of the macroeconomic and geopolitical issues that impacted our fiscal year 2023 results continue," Darrell said. "Central banks are raising rates to combat inflation, consumer confidence remains lower and overall demand from enterprises remains tepid."
NVIDIA
NVIDIA is one of the companies that stands to benefit most from the recent flurry of interest in artificial intelligence — and CFO Colette Kress made sure to play this up in the company's May 24 earnings call, which caused a spike in AI stock prices.
"Generative AI is driving exponential growth in compute requirements and a fast transition to NVIDIA Accelerated Computing, which is the most versatile, most energy-efficient and the lowest-TCO approach to train and deploy AI," Kress said. "Generative AI drove significant upside and demand for our products, creating opportunities and broad-based global growth across our markets."
Roblox
During Roblox's May 10 earnings call, CEO David Baszucki talked up the upcoming rollout of the platform's new Portals ad format, which Digiday covered earlier this month.
"We will make a small amount of advertising revenue in Q2 of this year. And I'll quote: What the NFL shared with our advertising system is that Portals have helped the NFL reach and convert a high percentage of new users into their experience," Baszucki said. "We're really excited about this; it is a new ad format that complements image and video that is very immersive and native to Roblox."
Take-Two Interactive
It's been about a year since Take-Two Interactive's acquisition of the mobile gaming giant Zynga, and the deal appears to be paying off — according to CEO Strauss Zelnick's comments during the company's May 17 earnings call, at least. Zelnick credited the merger with Zynga for propelling Take-Two to a net bookings total of $5.3 billion for the quarter.
"We made excellent progress integrating Zynga; the combination has been highly accretive to our business as we've embarked on new revenue driven opportunities, exceeded our anticipated cost synergies for year one and enhanced further our mobile platform through select acquisitions," Zelnick said.
Tencent
Tencent CEO Ma Huateng reported "solid revenue growth" for Q1 2023 on May 17, highlighting the "rapid growth" of the company's advertising revenue. And like many other gaming CEOs across the industry, he made sure to pay lip service to AI in Tencent's earnings report, too.
"We are investing in our AI capabilities and cloud infrastructure to embrace the opportunities brought by foundation models, and expect AI to be a growth multiplier that enables us to better serve our users, customers and society at large," Huateng said.
Ubisoft
Ubisoft CFO Frederick Duguet acknowledged the difficult economic headwinds currently challenging the gaming industry on May 16, stating that any future layoffs at the game developer would not significantly hinder its ongoing projects.
"That will be a combination of very strict recruitment control, while making sure, of course, that we continue filling in critical jobs, as well as making for productions are well-staffed," Duguet said. "And we will continue hiring top talents; we will pursue some targeted restructuring, like we started doing a few months ago."
Unity Technologies
Unity CEO John S. Riccitiello mentioned AI throughout the company's earnings report released on May 10, stressing that Unity "has sustainable competitive advantages in and around AI…because of the very nature of our platform."
"The very nature of our platform will benefit from AI tools and content creation, and we're uniquely able to enable creators to make things where worlds come alive, or digital twins come alive, in ways that were never possible before," Riccitiello said.
https://digiday.com/?p=505292
September 27, 2023 • 10 min read
Digiday+ Research assesses how brands and influencers are using Shorts to reach new audiences and what types of Shorts videos create the most buzz for marketers.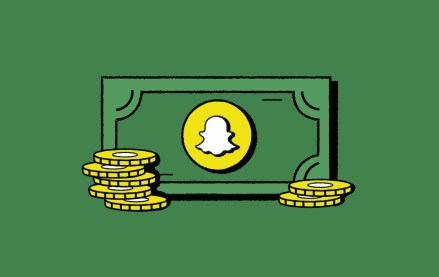 September 27, 2023 • 4 min read
Yesterday, Snapchat marked its return to in-person agency roadshows, sending company representatives to Horizon Media's Manhattan office to showcase a Snap-designed video game intended to capture the essence of what it's like to work at an agency — and how Snapchat can be part of the process.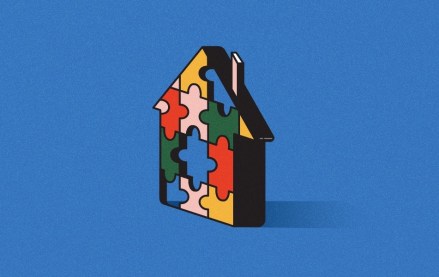 September 27, 2023 • 5 min read
As in-housing settles in as a mainstay, some marketers push for complete control.