Foot taps and air kisses: With coronavirus threat, life inside ad agencies is changing
March 4, 2020 • 4 min read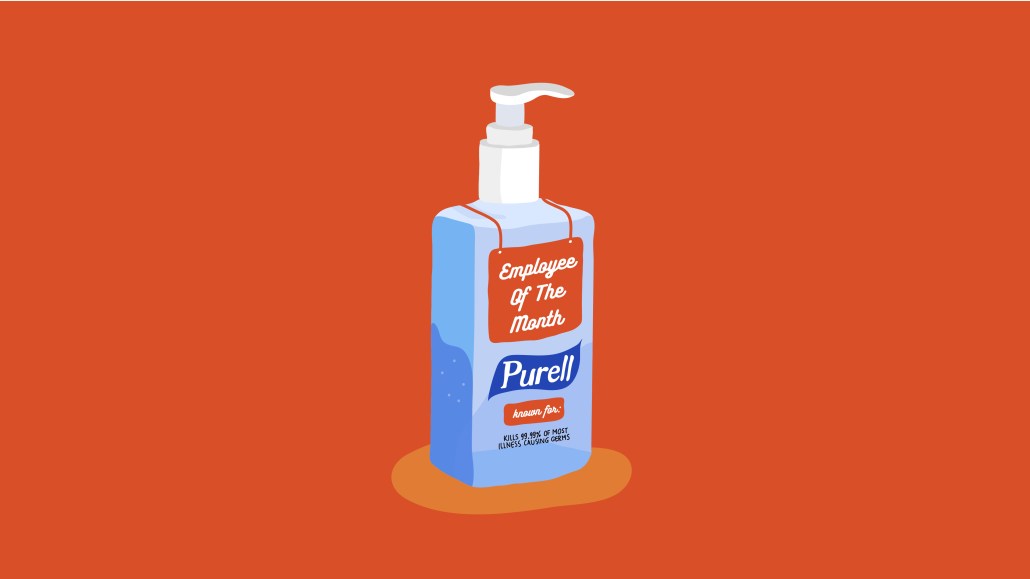 When copywriter Kara Gonchar got to the New York MRM McCann office earlier this week, she was met with a command from her partner art director Shannon Wilson: "Lysol your phone."
"I said, 'Wow that's some greeting,'" said Gonchar, who then complied.
Since then, Gonchar and Wilsona also crafted an unorthodox new physical way to say hello: "[We] agreed to greet other people with a 'foot' handshake instead, aka tap one foot to the other's foot."
As COVID-19, the strain of coronavirus spreading across the world, continues to rattle companies and industries, life inside ad agencies is also changing. Agencies are among the many companies figuring out newer rules of social behavior amid the threat and fear of the virus. 
In the meantime, avoiding handshakes, hugs or other personal contact that could spread the virus is common, as is coming up with alternatives like fist or elbow bumps. Though, figuring out those alternatives to those has proved awkward, according to agency employees. "Everyone gave very odd air-kisses to me today," Alfie Green, director at Monty Digital, said.
Beyond hand sanitizer, signs about coughing and hand-washing etiquette as well as encouraging employees to work from home, hold meetings digitally via video calls as needed and to avoid travel unless absolutely necessary has become the norm.
Judging others' washing habits may also become a norm. 
"Not much [has changed] except I glare longer at people in the bathroom who still think an appropriate hand wash is just splashing their hands with water," said Victoria Roselli, art director at FCB in Chicago.
Holding companies updated travel policies for agency employees last week, restricting travel to affected countries, particularly China and South Korea. The holding company agencies also enacted a 14-day self-quarantine policy for employees who have traveled to affected areas. The 4A's has yet to release guidance on how agencies should handle coronavirus, according to a representative, but the group is "monitoring the situation closely." 
Employees say warning signs are now pasted in offices detailing not only what to look out for with symptoms of the virus but also the proper way to cough. Many have also noticed an uptick in cleaning and sanitizing products in the office; some said they're now on every desk or in every common area. Other agency employees note that while day-to-day tasks are still being completed, communication is more likely to happen digitally now and that more employees are taking the option to work from home with offices emptier than usual. 
Some are taking the news in stride, using humor to deal with the precariousness of the situation.
"Everyone has been using [more hand sanitizer] than average and we've started referring to it as employee of the month," said Dan Schepleng, president and creative director of full-service creative shop Kopowza, adding that otherwise it's par for the course for the agency. 
But others say they have been dealing with a potential loss of business from clients, with pitches canceled or delayed as well as planning for anything related to events like SXSW, the Cannes Lions y or any other experiential marketing efforts put on hold until there's more clarity on the impact of coronavirus. As reported by Digiday, major marketers like Procter & Gamble, Anheuser-Busch and Unilever, among others, are rethinking how to allocate their media budgets to deal with the effects of the virus. 
"We had two pitches cancel yesterday," said Mark Pytlik, CEO of Stink Studios. "Clients are super apologetic but everyone is playing it safe and choosing to wait rather than invest in events or large scale activations that might not happen." 
Long-term planning for clients is currently more difficult, agency sources said.
"Everything is up in the air," said Green. "It's difficult for client and agency sides [of the business.] Brand launches, public activations, running sponsorship packages at big festivals… Basically anything that includes bringing a big group of people together they're currently putting on high alert to be canceled." 
Direct-to-consumer companies with supply chains in affected countries are also looking to reduce ad spending and halt campaigns. "
We've had a few DTC brands we work with either delay starts to new campaigns or significantly scale back budgets because they have supply chain issues," said Jeremy Sonne, managing director of Moonshine Marketing, adding that this issue started to arise last month for the DTC women's apparel and travel brands the agency works with. "It's been a bit tough but most of the folks we're working with have communicated that they're going to just shift their budgets rather than outright cancel so it's mostly just a waiting game at this point." 
Many are waiting to see what the long-term impact will be. But others say that the potential damage to their agency business is unsettling. A copywriter who works on travel brands at a holding company agency shared that the potential reduction in her clients' budgets has made her nervous that her shop could lose the business and, in turn, her job could be less secure. 
The uncertainty of coronavirus may also impacted recruiting talent for agency jobs, according to advertising recruiter Christie Cordes. "Right now there's just an uneasy quiet," said Cordes, adding that she anticipates a hiring freeze across the industry will soon happen. "When markets fall, the advertising industry gets hit first."
https://digiday.com/?p=360483
September 27, 2023 • 10 min read
Digiday+ Research assesses how brands and influencers are using Shorts to reach new audiences and what types of Shorts videos create the most buzz for marketers.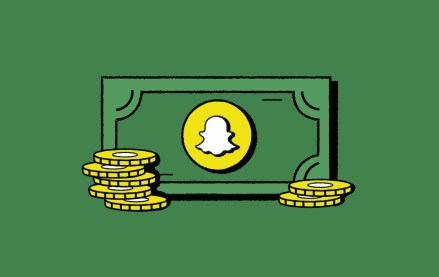 September 27, 2023 • 4 min read
Yesterday, Snapchat marked its return to in-person agency roadshows, sending company representatives to Horizon Media's Manhattan office to showcase a Snap-designed video game intended to capture the essence of what it's like to work at an agency — and how Snapchat can be part of the process.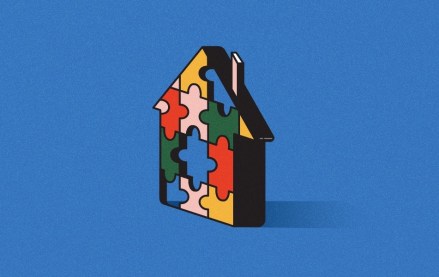 September 27, 2023 • 5 min read
As in-housing settles in as a mainstay, some marketers push for complete control.