'Flabbergasted': Agency employees are quitting without two weeks' notice
June 27, 2019 • 5 min read
An insights manager at an independent ad agency on the West Coast quit earlier this year after nearly five years working at the company. Her final day? The following one.
"Bottom line: She didn't think she needed to [give more notice than a day]," wrote the agency's head of talent in an email. "We were flabbergasted at her decision."
Over the last six months, this full-service independent agency has seen three other employees give less than two weeks' notice when leaving.
It's becoming a trend inside agencies. Employees at a minimum of three agencies have given less than two weeks' notice over the last year, according to sources familiar with recent employee departures, who have all heard from other agencies that it's happening elsewhere too. Typically, the shortened notice is coming from junior employees with three to six years of experience in departments where there is a high demand for certain specialties, such as digital, social and content roles.
While some sources cite a lack of awareness around job etiquette and changing norms around what's considered acceptable, others wonder whether or not these employees are even aware of the impact their early departure has. "It leaves a really bad taste in the mouth of the employer," said the head of talent.
Why they exit early
Some think recent uptick in the rushed departures is due to new employers putting pressure on the departing employees to start the new job sooner.
"The employees are stuck in the middle of wanting to please a new employer but also being respectful of their departing employer," said Regan White, managing director of human resources for Omnicom Media Group. "That puts them in a tough spot. We're counseling employees when they give notice [to give the two weeks] but we're seeing that more, and that's due to a tight job market. When you find an employee you like, you want them there ASAP."
It's not just pressure from new employers. Other factors are at play. For one, the shorter notice periods are on the rise in sections of the ad world where there is a higher demand with more positions to fill than qualified candidates to fill them, according to agency sources.
That demand, coupled with the rising cost of living for employees in a number of markets, has led to a lack of loyalty. In turn, employees are now willing to jump ship faster for $10,000 to $15,000 more in salary because that increase in salary could change their standard of living. "They're going because it means they may be able to have one less roommate or join their friends in getting a beach house for the summer," said a human resources executive.
Essentially, people are job-hopping to get more money — and the traditional idea of a two-week notice is going out the window. Notice periods vary by country, but in the U.S. a two-week notice has been the standard for decades, as employers like to use the window to find a replacement for the departing employee. At the same time, that employee can typically finish up their tasks and, depending on the agency's pay cycle, collect one last paycheck without burning bridges.
But people aren't thinking this way.
Lasting effects
Agencies are made to explain why the person has left early internally as well as to clients and dissuade them of notions of bad blood. Other agency employees are left to pick up the slack of other employees who leave early. "It doesn't necessarily affect the person doing it as much as the people left behind," said the independent agency's head of talent of the short-term impact.
Those who have experienced this say it's happening with younger employees who aren't thinking about the long-term impact and who are making decisions based on a solid job market, as unemployment is the lowest it has been in roughly 50 years.
"It used to be that people considered work to be like a marriage, a commitment that you would be making for a very long time but that doesn't exist anymore," said Phyllis Hartman, HR consultant for PGHR consulting. "There are more people needed for jobs than candidates available [for some jobs]. With less loyalty, there's not as much worry about reputation because you can find another job instantly."
But even with a tight job market, employees should be wary of this ask from new employers as it could be a sign of a difficult employer, said founder and CEO of global performance marketing agency Acceleration Partners Robert Glazer. "It's easy to think short-term in a hot job market," said Grazer. "There've been no repercussions to job hopping in the last five years, so no one knows the downside. But people backchannel, and they will remember the last thing you did."
It can matter down the road too. "For people who have given less than two weeks and are adamant that they aren't going to change it leaves a mark," said White.
Another downside of high demand in the job market is ghosting: candidates that are completely disappearing somewhere during the process of chatting with potential employers whether that's via email, after interviews or in some cases after accepting the offer. Typically, this comes from the same candidate pool. 
"If we wait to make an offer, or there's another step and someone else has already made an offer, then that candidate is gone," said White. "I don't think they know to go back and say 'thank you' or let us know they got another offer. They just disappear."
Regardless of what the employees are doing, the companies that are seeing these quick departures may need to take a look at their company culture, according to Grazer. "If the company doesn't want these issues, then they need to know who their unhappy employees are," he said. "They need to put pressure on their managers. If your employees are all out interviewing, then you're not having these conversations with them. The company needs to create that environment if they want employees to be honest."
"If the company has a plug-and-play attitude with employees, then they are reaping the seeds of what they sow," said Allen Adamson, brand consultant and co-founder of Metaforce.
https://digiday.com/?p=339210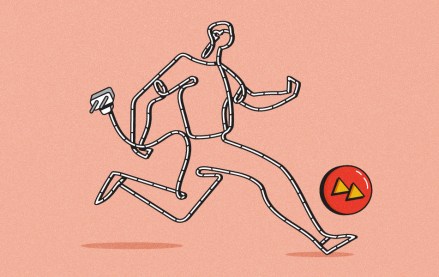 September 22, 2023 • 4 min read
Women's sports are having a moment. Brands, media companies and agencies are looking to get in on the action.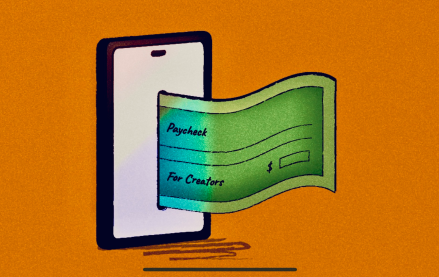 September 22, 2023 • 6 min read
The Hollywood strikes were supposed to be a game changer for many of them, but the situation hasn't quite lived up to the hype.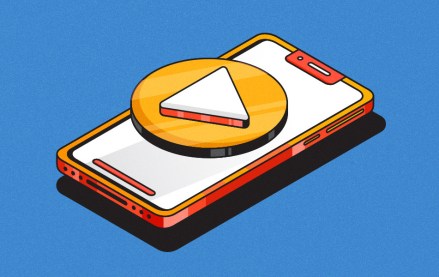 September 22, 2023 • 5 min read
Given the rise of short-form video, agencies that focus on the format, rather than specific platform expertise, will reap the rewards.