Basic bitches rejoice: Josh Ostrovsky, better known as social media performance artist and Instagram's @thefatjewish, revealed that he is releasing a line of rosé just in time for summer. The name? White Girl, of course, with the tagline "This is so us."
The rosé is a year in the making. Last August, the New York Post reported a shortage at several Hamptons wineries and restaurants. This year, Ostrovsky is determined that such a calamity will never befall the region's legions of gals ever again: "May we never almost encounter such a fucking travesty … We were right on the brink of disaster. What would've happened? We were running dangerously low," he told Page Six on May 11.
Ostrovsky joined Twitter in June 2009 and had enough of a following that by January 2010 he was tapped to edit Vice's notoriously ribald DO'S & DONT'S section. His Instagram account, where he entertains his 4.1 million followers with funny pictures, jokes and memes, gained mainstream notoriety in 2014, when the New York Times profiled him. The rest is history.
Whether you find Ostrovsky's approach uncomfortably weird or extremely funny, there are lessons brands can learn from the Fat Jew. Here are five.
The persona is powerful
Ostrovsky's persona is strongly coded as gay, but in real life, he's a straight man with a fiancée, fashion publicist Katie Sturino. He identifies with the trappings of a certain flamboyant gayness as part of his personal brand, and has done so since he was a kid."I was super gay as a youth," he told Page Six last June. Today he attracts a massive following for that flamboyance as much as for his being messy, hilarious and profane. "It's a great place to start, especially on social media," said Luke Carrell, strategy director at social media agency We Are Social. Ostrovsky is not without his detractors, however, but it's not over any perceived "gayness." The Fat Jew's haters often bristle that he recirculates other people's amusing photos without credit.
Appeal to universal sentiments
There's very little newsy content in Ostrovsky's social feeds. He posts jokes about drugs, sex and the Kardashians — the eternal things in life. The rosé story is a year old, and a footnote at best. To build a connection with people, a strong brand gives users "content to establish their own social identity," said Lauren Nutt Bello, partner and vp of client services at digital agency Ready Set Rocket. "These social personalities give customers a platform to talk about themselves and say, 'This is so me!'," she said.
Play the long game
Waiting a full year to respond to a very minor news item runs counter to a lot of advice brands receive about responding in real time to big trends, but Ostrovsky's approach suggests otherwise. "It does pay off to react to trends as they relate to their consumers and their offerings," said Carrell. If the brand and the moment fit, then the creative execution might not necessarily be viewed as old news.
Have a diverse portfolio
The Fat Jew's portfolio of work runs the gamut of old and new media: Instagram, Twitter (229,000 followers), his dogs Toast and Muppet's Instagram accounts, a scripted drama based on his life that he sold to Comedy Central, his book, and now, his forthcoming rosé. Social media gives brands the opportunity to learn what their customers are talking about beyond the brand's purview and "gives insights you wouldn't have otherwise," said Nutt Bello.
What not to do: Be something you're not
At the end of the day, Ostrovsky is a comedian, not a brand. When comedians offend, there's the potential to "bounce back stronger than ever before," said Carrell. "Brands can explore using humor, but they shouldn't try to replicate the success of comedians."
https://digiday.com/?p=118219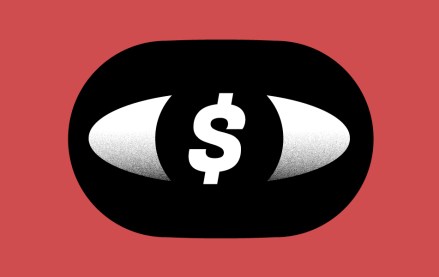 December 5, 2023 • 3 min read
The latest edition of the ANA's programmatic transparency report claims $22 billion can be saved by drastically cutting the ad tech bloat.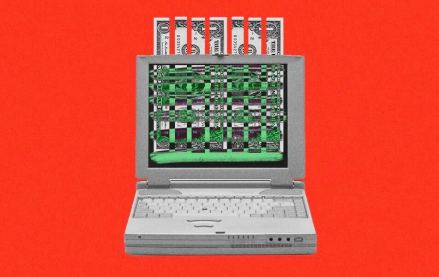 December 5, 2023 • 5 min read
Agency clients still see programmatic as an important part of their marketing budgets. But, overall, the uncertainty around programmatic could be causing them to lose confidence in online display ads as a marketing channel, and, as a result, agency clients are investing less in online display.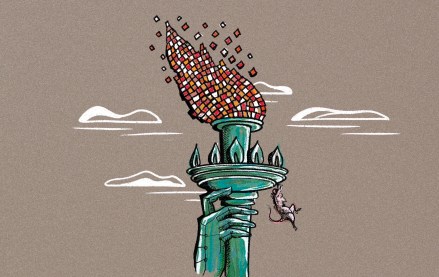 December 5, 2023 • 3 min read
There's a global AI race and different regulations in different countries might be slowing down – or speeding up – innovation. Here is a breakout of how regulations are being shaped on both sides of the Atlantic.