Employers experiment with hybrid work and location models, partnering with local bike and coffee shops
July 16, 2021 • 4 min read
•
•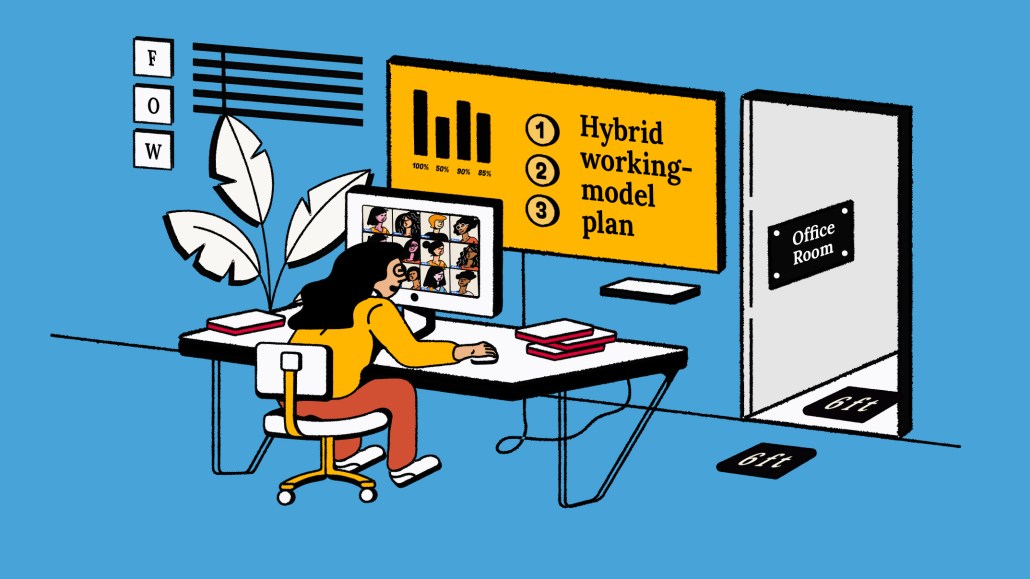 Ivy Liu
Now is the time to get creative about workspaces.
The spectrum for hybrid-working models is vast. For some employers, allowing employees flexibility on which days they go to the office and which they work from home, is a big enough shift. For others, it's not nearly enough — they want to go a step further and rip up previous office models entirely.
One such business is Salesforce consulting partner and app development firm Traction on Demand. The business is in talks with a range of local businesses across the U.S. — from bike shops, cafes and restaurants to microbreweries and community halls — about how to pair up to deliver a workspace model that suits Traction's staff needs and locations.
The firm, which employs more than 1,000 people across the U.S., Canada and India, had eight offices prior to the coronavirus pandemic. It has since closed two of the smaller offices and the remaining six (in Vancouver, Nelson, Montreal, Toronto, Seattle and Jaipur), roughly 10,000 sq ft in capacity, will act as core collaboration centers for staff.
But from the fall, Traction will also add a range of smaller "shops" set up in areas which it has high numbers of employees. These will do the dual job of providing a work area for people who want additional flexibility and to work asynchronous hours, and supporting local businesses that are in need of extra business after spending the last year or so closed. With hybrid work models the new norm, footfall inside these eateries and other retailers isn't likely to mimic the same patterns as before the pandemic.
"These places aren't full each day," said Traction CEO Greg Malpass. "We want to partner with these local retailers and coffee shops and places for people to come together, and make sure there is accessible internet, and that there is enough stuff for people to get done what they need — laptops, strong Wifi and sockets — simple stuff. Then they can come and go as they please." The aim is to help small businesses bring in a steady income for the space they already have but are underutilizing during the work week, he added.
The last year has brought about a complete shift in how people balance work and lifestyle, to the point that requesting more flexibility is no longer a nice-to-have but a prerequisite for staying in a job for many. And with so many people expected to quit their jobs this summer — a trend that's been dubbed "The Great Resignation" — onus is on employers to make their work cultures attractive to these new demands.
For Traction, that means creating local workspaces for its staff to congregate when they don't want to be the office, but also don't wish to work solely from home. Its shops will be geographically located where its staff can commute to by foot or bike. "We have given ourselves permission to find a better way to work that factors in what towns we want to live in, what lifestyles we want and need, what is sustainable environmentally and economically, and how the team in each location is made of the communities that are there," said Malpass.
Traction isn't the only business that's providing smaller workspaces in areas where a large percentage of its workforce lives. With most offices having gone entirely remote over the last year, city centers have become ghosts of their former selves. And while back-to-offce return plans are underway, most businesses are exploring new models which won't involve having 100% capacity in their former premises.
A bunch have started to explore hub-and-spoke models. And a popular route is to pinpoint where large swathes of employees live and create smaller workspaces close by.
NTT DATA, a global IT consulting firm, which has 130,000 employees globally, is also experimenting with a model which it has dubbed "hub cities" for its U.S. offices. The plan is to set up smaller hub workplaces which have been picked for their near proximity to both clients and staff in major metropolitan areas where it can also attract top talent, according to NTT DATA integration director Shaymaa Alsahhar.
The first hubs will launch in the fall. Employees will be able to see what desks colleagues have bagged when they log on to book their own desks and meeting rooms. The business is also exploring other uses of new technology, such as virtual receptionists.
"The pandemic created this time for everyone," said Alsahhar. "Everyone's going to remember the company they worked for when it happened, it's one of those unique and important moments. Then how companies adapt and pivot to accommodate and make their employees feel important and critical [to the business] – I think that's what's going to help drive [us] forward into the future."
https://digiday.com/?p=420549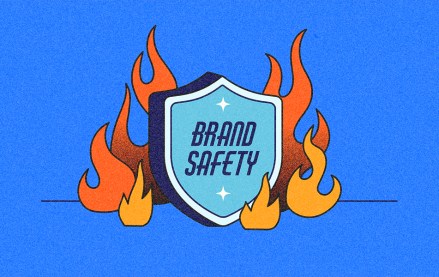 November 28, 2023 • 6 min read
"Major brands' search ads can appear on piracy, pornographic and sanctioned websites," research claims.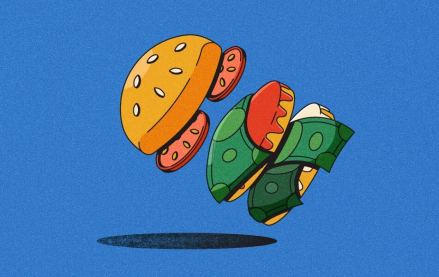 November 28, 2023 • 6 min read
As more influencers look to get into food content creation, brand opportunities are following.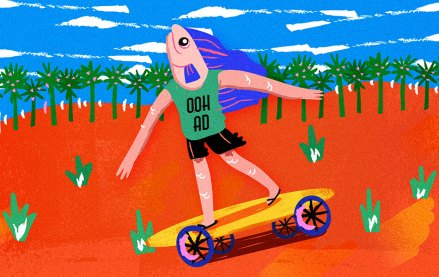 November 28, 2023 • 7 min read
As major marketers like Maybelline experiment with faux OOH, more marketers are open to the idea.