Why e-commerce brands are flipping the script and opening brick-and-mortar stores
September 5, 2017 • 6 min read
•
•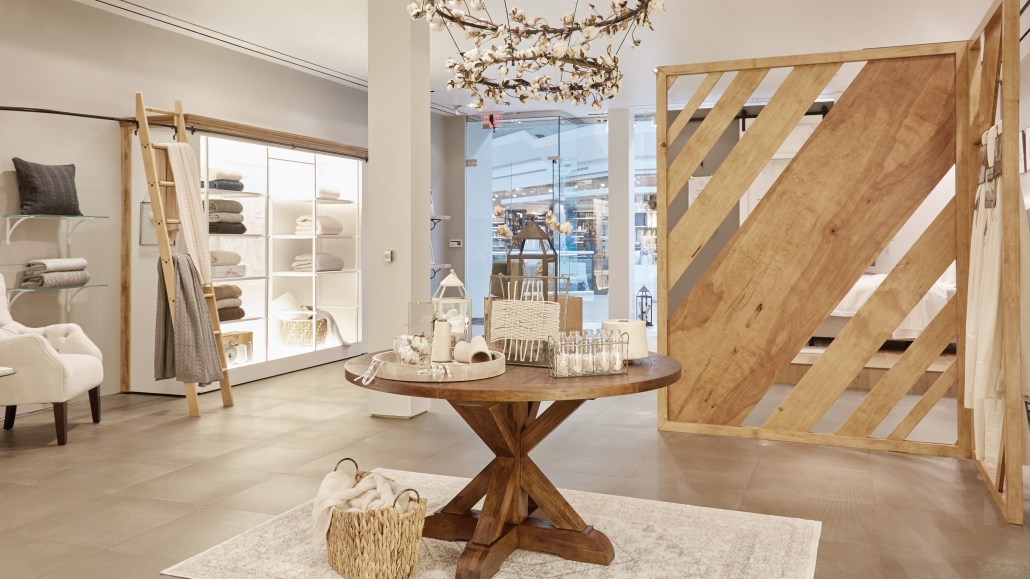 Walking into Boll & Branch's new New Jersey-based retail store, you would never guess that the brand's bedding products were only available online before last week. It looks like a modern store with items on display and friendly customer associates ready to answer questions. And yet you won't see any customers walking out with packages here. All purchases are mailed directly to the consumer, just like how the store operates online.
Boll & Branch now belongs to a group of e-commerce, direct-t0-consumer brands that have opened their own brick-and-mortar stores in the past year. Allbirds, Away, ModCloth, Glossier and Madison Reed, for instance, have all opened their own physical stores in the past year. And as of last week, Amazon, the world's largest e-commerce player, now controls 460 Whole Foods locations across the U.S.
They aren't the first. Online brands, such as Warby Parker, Zappos and Bonobos, have been opening their own stores for the past decade, but not at the rate it's happening now. "In the past year, it's become more noticeable," said Jill Dvorak, senior director for digital retail at the National Retail Federation. "Much bigger players are making huge moves."
These efforts may seem counterintuitive. After all, it seems like every day a Fortune 500 company, a Macy's or a JCPenney, for instance, announces they are closing another set of stores and concentrating on e-commerce. And malls across the nation are shuttering rapidly. In April, brokerage firm Credit Suisse predicted that more than 8,600 stores will close in 2017, resulting in a loss of 147 million square feet of retail space.
But, regardless of how convenient online shopping is, consumers still like to visualize, try-on and feel products before purchasing them. That's the rationale behind why Boll & Branch is opening its physical location (ironically in a mall) after three years of successfully selling online, said Scott Tannen, co-founder and CEO of Boll & Branch. "The main reason a customer wouldn't buy our product online was because they wanted to be able to feel it themselves," he said. "We are remedying that with our physical location."
Reid Greenberg, e-commerce lead researcher at Kantar Retail, said traditional brick-and-mortar stores and malls are only disappearing because they simply aren't modernizing their business models. "It isn't that retail is dead. Roughly 85-90 percent of retail takes place in brick-and-mortar locations," he said. "But bad brick-and-mortar is. These mall-type department stores are faced with many challenges because they aren't connecting with shoppers in the way they want to be connected with. Consumers already know what to expect when walking into one of these stores."
E-commerce brands are making sure that's not the case with their new stores by interlacing digital touch points and apps with their physical presence. "We are seeing a blurring of the lines between what is really digital and what is brick-and-mortar retail," said Greenberg.
For instance, on its first day of officially owning Whole Foods last week, Amazon began selling its Echo devices to grocery shoppers. Boll & Branch extends convenience further by offering free delivery and the option to return online purchases in-store. "The brands that can embrace the convergence of offline behavior and online media and use that effectively, those are the brands that are really striving," said Boll & Branch's Tannen.
And at ModCloth's Austin store, which opened in November 2016, guests can have their measurements taken by "ModStylists" in-store, and can then enter them into ModCloth's "Fit For Me" app to receive clothing recommendations. "Our intent has been to give an experience that complements our digital one," said Matt Kaness, CEO of ModCloth. "[The app] allows the shopper to get personalized recommendations after her visit, creating a high degree of trust that the recommendations will fit."
More than just spaces to sell products, these stores often also function as areas that take the consumer beyond shopping. For example, at Away's stores in New York, Los Angeles and London, the brand hosts events including concerts and yoga classes. "We feel strongly that experiential marketing goes a long way," said Jen Rubio, co-founder of Away. "The programming allows us to connect with our customers on a deeper level."
So far, these brands are seeing consumer interest in their physical properties and several of them aim to open more locations in the upcoming years. Away plans on opening two more stores by the end of 2017, ModCloth's Austin store has beat "initial business expectations," and future stores are on the horizon said Kaness and Boll & Branch's new store is the first of 20 the brand plans to open by 2020.
If a brand can afford it, there's a lot of benefits to occupying a retail location. Not only do physical stores cater to digital generations attracted to experiences, but conversion rates in stores are also higher than online, according to Dvorak. Brick-and-mortars also benefit when it comes to web search: Google prioritizes brands that have physical locations. Type in a topic or product into Google, and the search engine will surface a brand that has a retail store higher than one with only an online presence.
Of course, not all e-commerce brands can afford to open their own physical locations. Retail space is expensive in the U.S. (Away's new New York location is a reportedly $37,500 a month). This issue has spurred the emergence of marketplaces for short-term retail spaces, which offer online brands a way to reach consumers outside of the internet for a specific time period. One of those marketplaces is Appear Here, which has worked with 80,000 brands to find short-term retail locations since 2013.
Many e-commerce brands are experimenting with these types of locations or pop-up shops before owning or renting their own real estate. Away, for instance, used Appear Here to test selling its luggage line in a physical location. "Appear Here was really helpful in helping us navigate the technicalities of retail space," said Away's Rubio.
Appear Here also works with large retailers such as Topshop to rent out space within their locations to other brands. These "stores-within-stores" are also on the rise. It's a win-win for smaller brands and big-box retailers alike since e-commerce brands can get their products to consumers in well-trafficked stores, and it gives consumers another reason to step into larger chains.
Whether its a permanent store, pop-up or short-term space, experts agree–having a brick-and-mortar presence often strengthens the trust between brand and consumer. "Pretty much anybody can sell something online these days, but to have a physical location, there is definitely a brand legitimacy in that," said Dvorak. "It gives the sense to the consumer that the business is going to be in it for the long haul."
https://digiday.com/?p=252560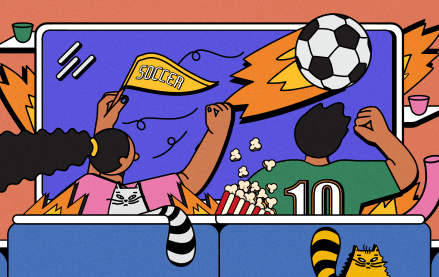 December 1, 2023 • 4 min read
Even if a game isn't make or break, sports leagues and brands want fans to be paying attention — and they're hopeful new strategies will get it.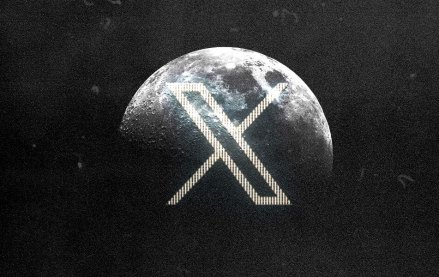 November 30, 2023 • 4 min read
In the packed DealBook conference in New York yesterday, owner Elon Musk bluntly told them to shove it.
November 30, 2023 • 2 min read
WorkTok, or CareerTok, is in full force. Combined, those hashtags on TikTok have over four billion views and it is benefiting Gen Z.