Droga5 Chairman David Droga: 'I Want to Stay Relevant'
June 17, 2019 • 5 min read
•
•
Digiday covers that latest from marketing and media at the annual Cannes Lions International Festival of Creativity. More from the series →
Sign up for the Cannes Briefing for daily updates on what Digiday is doing this year at Cannes delivered every morning.
David Droga is feeling relaxed. The chairman and founder of Droga5 is only a couple days into what was one of the most surprising — and perhaps telling — acquisition deals in the industry to date, when consulting giant Accenture Interactive bought the storied agency for an undisclosed amount.
Digiday caught up with Droga to talk about "selling out," Cannes and making sense of the creative economics of the industry.
OK, what's changed?
This is going to sound underwhelming and weird. We officially closed the deal a few days ago. The biggest change once it was announced was I could get back to talking about the work. And have my meetings about the work.
As opposed to?
As opposed to, tip-toeing around and not having news get out. It was a long and thorough courting. But it was almost a relief. Time to get back to the business at hand.
What was it like in your head?
Clearly, it's very personal, it was also emotional. I went through all the necessary emotional points through that. I enjoyed it. I was surprised at how easy — no, not easy — how seamless it went. I assumed there was there is a nasty twist or turn. But we didn't put ourselves up for auction. That was the most interesting part of the deal. Neither of us had to do it. It was sort of a meeting of the minds. But nobody was a passive partner. They are the bigger player but in my delusional mind, we bought it.
It's interesting looking at this in the lead up to Cannes, the place where creativity theoretically abounds. And here is this storied creative agency, seemingly, what? Giving up? Preparing for the inevitable future?
I assumed it would mean something. It's been interesting. People are going to have to have an opinion on it. Either this is the future of advertising, or this is the death of creativity. People had to pick a side that in their favor. I've never made a decision based on what the industry will think, for better for worse I've done what we're trying to do. I relished and enjoyed our independence. But moving forward, does my pride and ego about being independent, does that help us move forward? Or do I align with something else? I'd be a fool to not explore that.
There's this idea that you sold out creativity.
There are people who think I wanted to sell out and other people that know I'm competitive and motivated. We have to be smarter. Do they bring a skillset or discipline or reach or experience or an ability we don't have that'll elevate what we do? Do we bring a strategic rigor or unvetted creativity they could benefit from? We kind of both need each other.
You've had a couple stumbles financially. But you've pulled yourself out.
We've grown every year, 30% a year. We had some problems. We had a horrendous first two quarters of 2018, we pulled ourselves out of it. The momentum and work was there. The stumbles that hit the industry we'll navigate our way out of. It's not growth at all costs. I'm looking at how do I make sure I have stability. I just want to have relevance. And I want to stay relevant.
Creative agencies are overall going through a bad time. Margins are squeezed. The work isn't commanding a premium.
For a select handful of consistent agencies, the creative economics are good. Us and Wieden have the best margins in the business. I don't think the creative model is disappearing. But it's under duress. I don't want a bigger piece of a smaller pie. It's one thing for us to want great and grand ambitious creative thinking that positions a brand. But our fees are one chunk of that. It's not all. There are things that a consumer experiences about the brand that don't touch a creative agency. Blue chip brands give AORs fees of $10 million or $15 million. But the people who are controlling the customer experience, they're getting paid an ongoing fee of $100 million a year. I don't need that number, but what I want is to be that important and that influential. I want CMOs to love us and CEOs to love us as well.
Is it difficult to get creatives on board with the idea of this consultancy suddenly being involved?
We spent a lot of time talking to people about what this represented. There were some more innocent questions. Is this going to mean we're not going to make creative ads? Is Accenture going to sit in the creative pitches? You assume the worst. The scale of this thing beyond the ego does mean it's not in Accenture's interest to screw it up. They're open to getting this right.
Do you see more acquisitions coming this summer?
I think some people will wait and see what happens. I think some people will race to get acquired.
Will it mean a less sober Cannes?
Last year felt sober. Everyone was nervous. Everyone felt guilty about, the late capitalism. There was a lot of personal industry scandals. Everyone was anxious. I think the industry is getting its confidence back. Things are heading in a better direction. More open conversations about diversity and gender. Fewer scammy ads.
Speaking of ads, favorite work?
I have a big crush on our New York Times work. Not just quality of work but what it represents. From the outside, it's hard not to like Colin Kaepernick and Nike. It's about what it represents. It's a CMO award. I'm also very happy on Sustainable Development Goals Lions where I'm jury president. It's the most worthy one. It's another way of answering your other question. We need to start producing different work. If we can demonstrate our ability to contribute genuine value at our sustainable level, that's how we'll inoculate ourselves.
https://digiday.com/?p=337960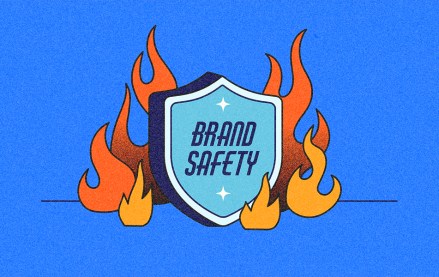 November 28, 2023 • 6 min read
"Major brands' search ads can appear on piracy, pornographic and sanctioned websites," research claims.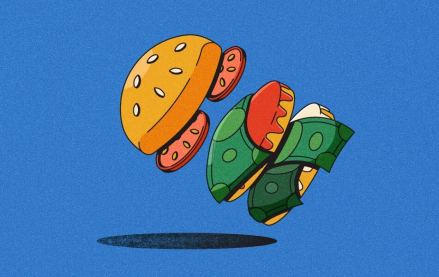 November 28, 2023 • 6 min read
As more influencers look to get into food content creation, brand opportunities are following.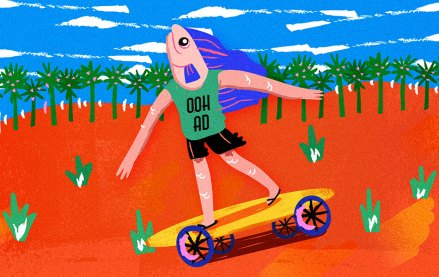 November 28, 2023 • 7 min read
As major marketers like Maybelline experiment with faux OOH, more marketers are open to the idea.