This is a story from Glossy, Digiday Media's new publication devoted to how technology is changing the luxury and fashion industries.
During a moment of unprecedented change to the luxury industry, Gucci, led by creative director Alessandro Michele, is sitting pretty.
The brand is demonstrating that an unwavering point of view, aesthetic and aspirational story is more critical than ever — especially as other fashion houses appear to stumble, shifting the way collections are shown, ditching creative directors, and streamlining categories to condense. Underlying all those changes, though, is a constant current: The digital challenge facing brands that have long relied on sensory experiences to sell high-end items. It is a challenge Gucci is meeting head on under Michele's guidance.
"Brands are trying to be everywhere in every capacity," said Ian Schatzberg, president of Wednesday, a digital creative agency that has advised brands like Mr. Porter and Calvin Klein. "But it's not enough to be present — it's about what creates the dream. Ultimately, what Alessandro has done is build an authority that exists in popular culture."
What he has also done since his appointment as creative director in January 2015, is create high-fashion clothes that actually sell. Kering Group, Gucci's parent company, reported a 4 percent bump in revenue, to $3 billion, in its first quarter report in 2016, released on April 21. Gucci sales in that period climbed 3.1 percent, to $1 billion. Last year, the brand brought in $4.4 billion.
The brand's success is in its creation of a lifestyle that people want to emulate, and therefore buy into. Gucci's story is well told, and sold, online. Its e-commerce site, launched in 2002 and revamped in October, was considered an industry trailblazer. In 2015 received 100 million visitors, per Kering. While online revenue accounted for just 7 percent of Kering's overall revenue in 2015, it increased by 22 percent, to $19.3 billion. The Group is making investments into rolling out key digital functionalities (such as a single cross-channel customer database and reserve online, pickup in store) as it looks down the line. According to Bain Capital predictions, e-commerce sales for the luxury sector are expected to grow 24 percent annually through 2020.
Kering representative Eloi Perrin said that "e-commerce is a strategic priority for Kering, not only for the business the Group's brands conduct online but also because it influences demand across all sales channels."
For Gucci, its digital strategy reflects a brand first, channel second mentality that results in a visually engaging, fully functioning e-commerce store with full product offerings on sale, and a social media strategy that does what it needs to do without overreaching.
Building digital inspiration
Gucci's e-commerce store puts its most recent ready-to-wear collections on sale alongside its lower-priced items like handbags, shoes and accessories. (While Gucci announced in April that it would be combining its men's wear collections with its women's, it will still put items on sale six months following the runway show.) Shopping Gucci online is an experience that mirrors its runways: each ready-to-wear look is sold as pieces of the outfit that appeared on the catwalk.
"They've tapped into something that is emblematic," said Schatzberg. "They have brought to life their world — it's curated in a way that it represents the life of the Gucci woman in a very smart and subtle way, while still making the consumer feel that they want to live in this world." 
The site manages to sell both the Gucci brand — through visually rich imagery, some video and its content page, 'The Agenda' — without sacrificing functionality required to sell product.
On "The Agenda," Gucci breaks down each of its collections, sharing the inspiration and thought processes behind them and telling the stories of the individual patterns and items — important context for luxury purchases. Still, the site is lacking social and video content, said Tony King, founder of the creative agency King and Partners, which has worked with companies like Calvin Klein and Carolina Herrera. "The only thing missing is movement," he said.
Karen Walker, founder of One Team Consulting, said that Gucci's smartest move was to redesign and relaunch its 13-year-old website in October to reflect Michele's creative vision.
"Aspirational brands should sell emotion and bigger stories that move us and connect with us in a way that's evocative, that makes us want to emulate them and buy their product," said Walker. "The product has to speak from the page. Only once that's established, and you've landed a way of interacting with the world through your brand, then is it actually about the channel [functionality]."
The Gucci guide to buying a $30,000 coat online
Gucci's e-commerce store manages to sell the Gucci brand without sacrificing functionality required to sell product, something that many luxury brands (including Hermes and Burberry) tend to do.
"I don't think digital can be held responsible for driving the success of the brand," said King. "Online strategies have to complement your work and collection, but cannot replace it. The site simply must do its job."
Making a purchase on Gucci — the weight of which can range from a $29 nail polish to a $33,000 mink coat — is simple enough. The site offers free returns, a find-in-store option, product information, gift wrapping and customer service via phone and e-mail shipping. Free two-day shipping is offered on the site homepage, but at check out, it appears to cost $25, and next day, $35 — even for the priciest items.
"From a commerce standpoint, we want a frictionless experience for the user," said Schatzberg. "But there's nothing sexy about functionalities. So you have to redefine what service looks like for luxury consumers. That has to be a brand principle — we want to help them understand the deeper culture of luxury and premium and service as a catalyst."
Most importantly, though, Gucci doesn't prioritize grandiose lifestyle imagery and video over simple functionality, something luxury brands feel the need to do when attempting e-commerce.
"Burberry's site often feels overwhelming," said King. "Gucci's site design feels just right. It's got a good balance of content, the brand is nicely represented and the shopping experience is easy."
Creating organic digital buzz
At a pinnacle moment in Beyoncé's hour-long visual album "Lemonade," she's filmed standing in front of a house she just set on fire. In the shot, she's wearing a yellow tapestry Gucci suit. Another Gucci design, this time a patterned dress, appeared in Beyoncé's video for "Formation." When Lady Gaga sang the National Anthem at the 2016 Super Bowl, her patriotic jacket, pants and heels were all designed by Alessandro Michele. Similar versions of a Spring 2016 Gucci dress — multicolored ruffles topped with cartoonishly exaggerated bows, designed by Michele — dominated the season's magazine covers and late night talk show appearances, as seen on Florence Welsh, Dakota Johnson, Lily James, and more.
"If the story you're selling and the dream you're trying to create doesn't relate to popular culture and people at large, your channels are not going to drive growth," said Schatzberg. "Gucci has been exceptional at letting the people come to it."
Gucci's own social media following demonstrates dedication to the medium. It joined Snapchat last year, and on Instagram, the brand has 8.3 million followers. But it doesn't bend over backwards to prove it's a digital brand.
"Entering the digital space needs to be a part of each brand's ethos," said King. "I wonder if consumers are tired of the noise around Burberry — they're often in the headlines because of their new digital initiatives, but not because of their clothing."
https://digiday.com/?p=175374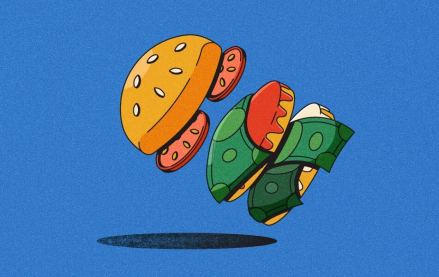 November 28, 2023 • 6 min read
As more influencers look to get into food content creation, brand opportunities are following.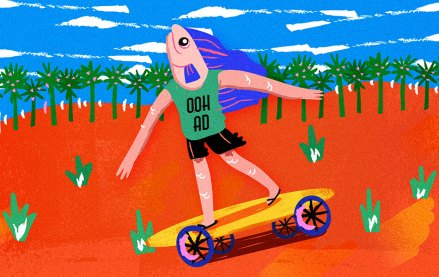 November 28, 2023 • 7 min read
As major marketers like Maybelline experiment with faux OOH, more marketers are open to the idea.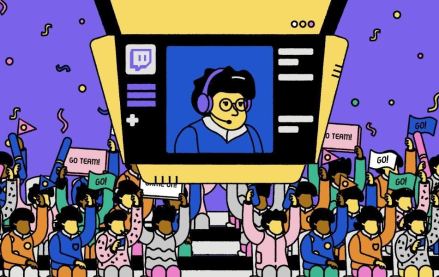 November 28, 2023 • 4 min read
The love affair between Alienware and Team Liquid does not mean that every esports organization is suddenly going to be all-in on wooing the endemic brands they once spurned in 2024. These days, esports organizations' varying level of interest in endemics is a matter of their broader brand identities — which are rapidly diverging.