Digital agencies, once fast-growing upstarts stealing business from lumbering incumbents, are at greater risk of slipping in relevance themselves in a fast-changing market — and are now scrambling now to add other services, like strategy, consulting and even media in order to keep growing.
A couple of forces are hurting the digital agency business more than other types of shops, say executives in the industry. One is the threat of marketers taking many capabilities in-house that make up digital agencies' bread and butter. Perhaps more worrying is the encroaching threat from management consultancies, which are pinning most of their agency offerings on specific digital services.
One former digital agency employee said digital shops too often built their brands and made money in the early years on mostly tactical solutions — think websites or even banner ads — that were part of a bigger pitch that these agencies could help drive supposed digital transformation inside companies.
Margins are being cut for many agencies. But digital work has always commanded a lower margin than, say, television creative. And the maturation of digital advertising has had an inverse effect on prices. One theory, said one executive, is that every company in the world needed "digital services" in the early to mid-2000s, and even up until maybe five to six years ago. But while these companies may now still hire an agency for a rebrand or refresh, they've brought a lot of those capabilities in-house. "We basically are seeing a number of potential industries where we can charge a premium diminish," said this executive.
"I've felt all along that digital agencies were primarily tactical," said a search consultant who is working with a few. "They often didn't have the strength to compete in a full-service review, and they often lacked the understanding of business dynamics and creating products."
Kate Watts, the CEO at Faire and former U.S. president at Huge, said what she thinks is happening is that design and user experience is getting commoditized, while strategy isn't. So for agencies that didn't bring in serious strategy and even planning strength early on, things look tough. At R/GA, for example, global chief strategy officer Barry Wacksman said the agency had to seriously change, adding in consulting capabilities a few years ago and investing heavily in startups through a ventures arm as another way to make money.
"The more tactical and repetitive the work, the more the marketer can bring it in-house," said Pivotal analyst Brian Wieser.
In response, digital agencies are scrambling to add capabilities. At Huge, the company is "reinvesting in consulting and business transformation expertise," said IPG CEO Michael Roth. R/GA, the agency's new Tokyo office, which recently won a big assignment from Shiseido for consulting, was also mentioned on IPG's earnings call earlier this month. Wacksman said consulting is now the fastest-growing and most profitable part of the agency's business.
(R/GA is also incidentally running a new ad campaign about itself starting this week, touting its abilities to transform businesses.)
"We don't think about things in terms of adding on capabilities, more that we're folding them in," said Michael Koziol, global CEO at Huge. "We've been successful in avoiding bolt-on strategies; what we do is we fold new things into existing offerings."
Huge has had management turnover recently; Koziol recently replaced longtime CEO Aaron Shapiro. According to former and current employees, Huge is trying to add in "integrated" offerings, so it can break out of the digital agency mold and get the kind of budgets it used to command. Competition is coming not just from consultancies and marketers' own teams, but also so-called full-service shops like Droga5 or 72andSunny that are also making digital an obvious centerpiece of their businesses. There is some "existential discomfort," said one former Huge employee; many people who signed on to one kind of company are suddenly finding a sea change afoot. Huge isn't doing badly. It posted, according to insiders, 12 percent growth this year, which is better than the industry as a whole, but still its slowest year since the recession. The agency also recently closed some offices and had a couple of rounds of layoffs.
Huge is now trying to do much more physical design as well as product design, said Koziol. As for media buying, Koziol demurred. "Maybe," he said.
"Anyone whose heritage is in tactical and execution is going to be in trouble," said Koziol. Koziol maintained that Huge was all about having a "POV" — that point of view was that it was about customer experience and what the end user needed. "Yes, at some point, it was designing and building websites," he said, but the idea is the POV legacy will shape Huge even as it goes beyond that.
Agencies as a whole continue to underperform, with holding companies posting a slew of sluggish growth results. According to Ad Age, total U.S. agency revenue growth was 1.8 percent last year, the slowest since the post-recession era of 2010. According to the latest agency report by Ad Age, digital work is growing — and there's plenty of it. For the first time, "digital" accounted for more than half of total U.S. agency revenue last year.
The other big concern is consultancies. The biggest "digital network" on Ad Age's list is Accenture Interactive, which also came in at No. 6 among the largest agency companies overall. Consultancies, said Wieser, tend to have much more exposure to "pure-play digital activity" that is able to siphon off more digital budgets from existing clients, whether inside the agency already or the parent company.
According to Gartner, which earlier this week released its annual "magic quadrant" looking at digital agencies, the leader in the group was Accenture Interactive. Gartner said Accenture Interactive is better suited to bring its core consulting strengths into "digital transformational" initiatives than most others.
Just take a look at Accenture Interactive's growth in the past year. In 2017, the agency added industrial design capabilities and opened a "digital hub" in Singapore. It also acquired agencies SinnerSchrader, The Monkeys and Wire Stone, to name a few. It's clear where Accenture Interactive's energies lie: In a statement, the company's chief marketing and communications officer said that as clients look for agencies that are "built from the ground up for the digital world," that's where Accenture excels. "Digital agencies are seeing a lot of competition from management consultants," said Watts. The key, she said, is now to offer services that do command a premium, like strategic services.
"All in all, what is happening is that the last decade of digital services is essentially over," said the former digital agency employee. "The challenge and opportunity is now to invent a new set of service to meet the future needs of companies."
https://digiday.com/?p=285960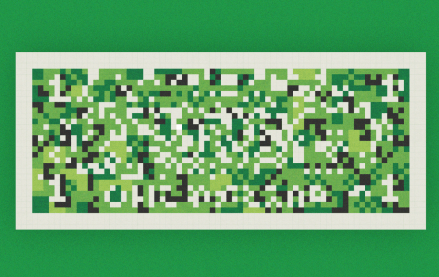 September 21, 2023 • 3 min read
Ducati has legitimate reasons to investigate Web3 tech as a marketing tool. Building a community of Ducati enthusiasts, or "Ducatisti," has been a core element of the brand's marketing for decades.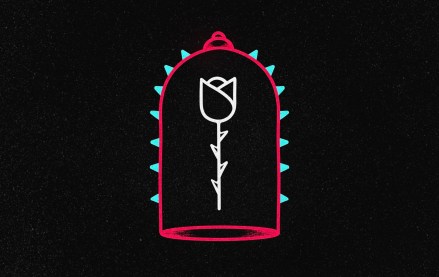 September 21, 2023 • 5 min read
In this edition of the weekly Digiday+ Research Briefing, we share focal points from Digiday's recently released reports on agency and brand confidence in TikTok, and on how publishers are making Instagram work for them.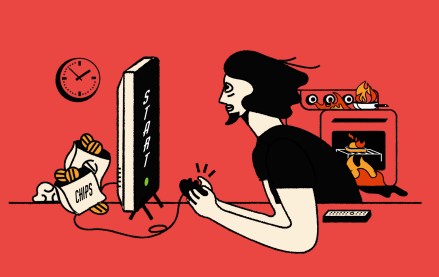 September 21, 2023 • 4 min read
While this is the first gaming related livestream Fandom has done with Instagram, it's part of a bigger push to celebrate and embrace the vast gaming community among the Gen Z demographic thriving on Instagram's platform.