Digiday Research: 37 percent of agencies are using AI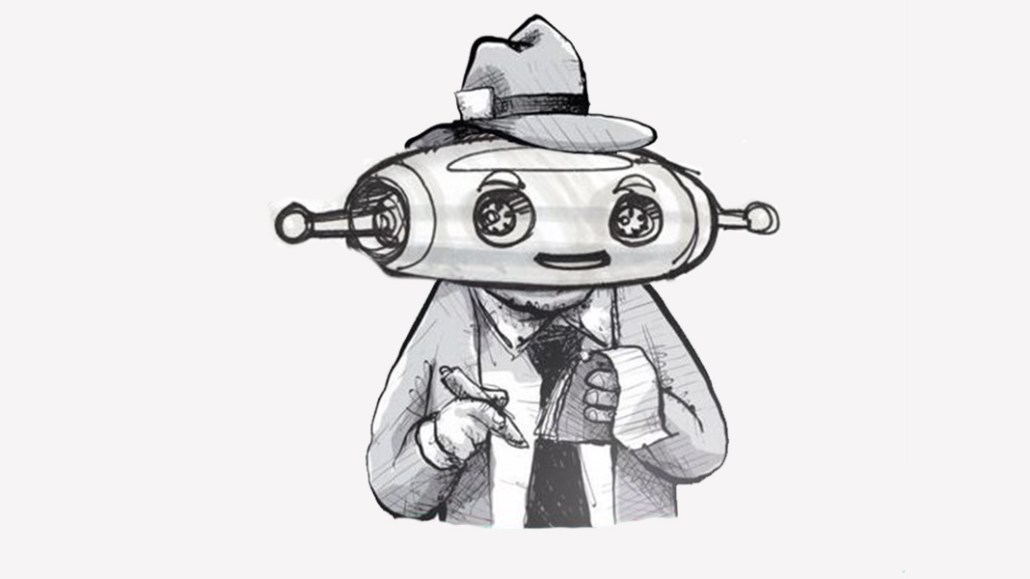 Digiday's "Research in brief" is our newest research installment designed to give you quick, easy and digestible facts to make better decisions and win arguments around the office. They are based on Digiday's proprietary surveys of industry leaders, executives and doers. See our earlier research on the publisher pivot to video here.
The agency world is in flux. Concerns over consultants, brand-safety challenges and platform dominance loom large over the industry. As hundreds of industry leaders and executives gathered in Charleston, South Carolina, for the Digiday Agency Summit, we surveyed them about topics including Amazon and AI.
The doomsayers say that artificial intelligence will put everyone out of a job. However, the agency world has a more positive outlook.
Agencies like MEC and CP+B have implemented AI to create personalized experiences for consumers. Maxus looked to AI platform Lucy to better manage its data and improve audience targeting. Alternatively, public relations firm Shift Communications adopted AI to offload the more manually redundant reporting efforts from its analytics team.
Thirty-seven percent of respondents indicated their companies have already started to invest in and use AI technologies. Fourteen percent responded that their companies' plans to do so have yet to be implemented.
Respondents from agencies yet to hop on the AI bandwagon are looking enviously at their industry counterparts. Thirty-seven percent of respondents said their companies lacked a plan for AI but that they wish their companies did.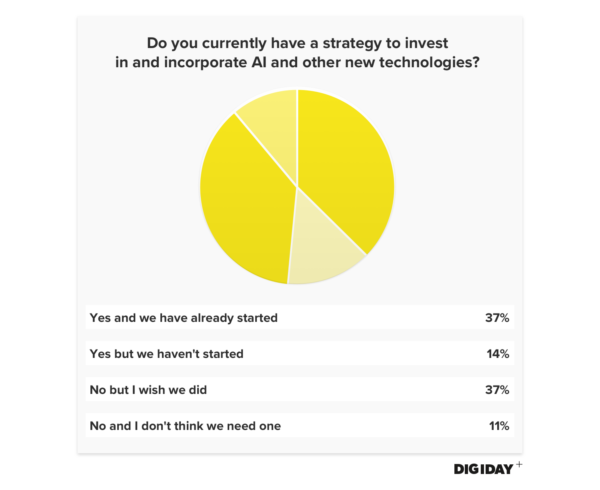 People whose companies had implemented or planned on implementing AI were almost twice as likely to have a positive outlook than those at companies that hadn't.
Sixty percent said their outlook for the future of agencies was positive, which rose to 78 percent among people from agencies that had implemented or planned on implementing AI.
Only 41 percent of people who worked at agencies that lacked AI reported a positive view about agency futures. Of the 11 percent of people that thought their companies didn't require an AI strategy, none reported a positive outlook on the future of agencies.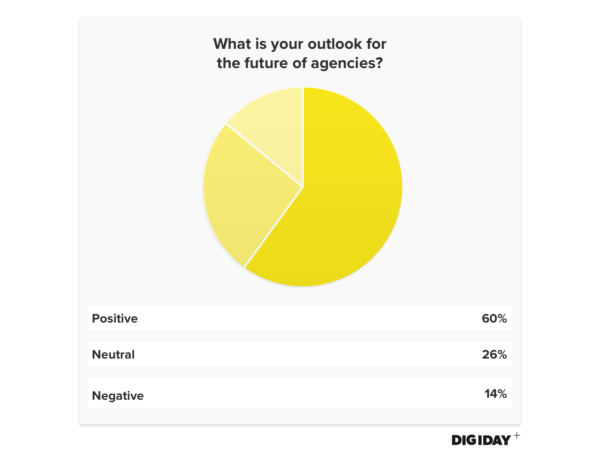 David Gaines, the chief planning officer at Maxus, summed up the effect of AI on agencies, saying: "AI is not going to rupture media agencies. Technology like this will be how we evolve." It's unsurprising, then, that people at companies that embrace technology are more likely to have a positive outlook.
https://digiday.com/?p=260979