Digiday Confessions: The Complete Collection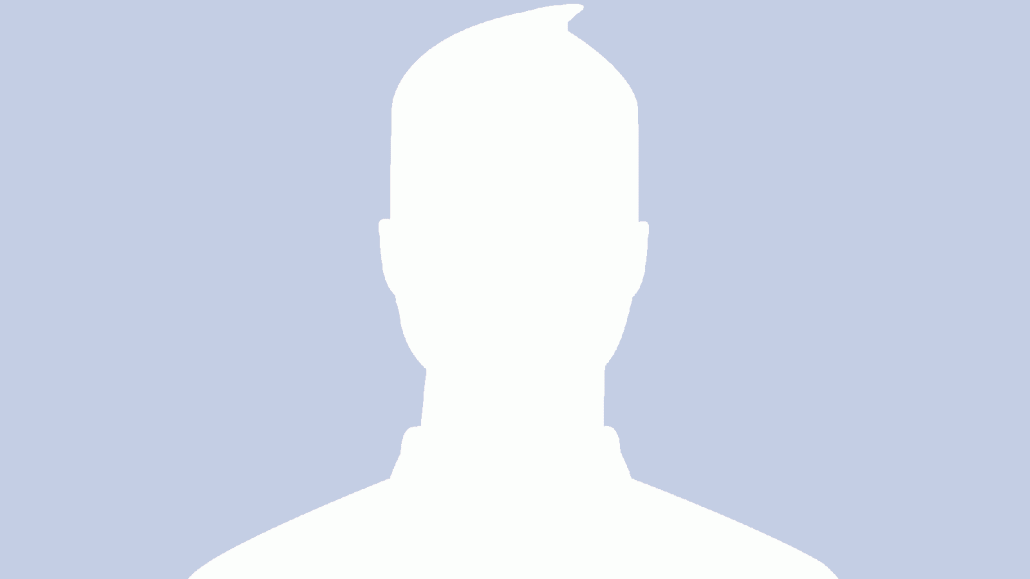 Early in February Digiday launched its "Confessions" series with the first story in the series "Confessions of a Young Digital Media Planner." As the title suggests, the piece featured a young digital media planner, under the protection of anonymity, spilling the dirt on what it's like being one of the worker bees of the digital ad industry. Our intention with the series is to give people across the digital media industry a place to be completely honest about what they do and what flaws they see in the system.
Since then, we've had confessions from an ad creative, a PR pro and others. We hope the "Confessions" series will continue to foster necessarily candid and provocative discussions about important issues that often get swept under the rug and kept hush-hush. If you or anyone you know in the digital media industry has confessions about their jobs in the industry, please contact any of the Digiday staff writers.
See below for a listing of the full collection of "Confessions" stories so far with small excerpts.
Confessions of a Young Digital Media Planner
02.06.2012
"When would you usually get to go to an open bar at an exclusive hotel rooftop? For junior-level staff, that stuff is even more important. In the beginning, you're not getting paid much and you're in the office all the time, but you get given tickets for box seats at Yankee Stadium."
Confessions of an Ad Sales Exec
02.13.2012
"An agency asked us to get two backstage passes to Justin Bieber for its client. Yes, we did it. I hope our business eventually was incremental from that agency; it wasn't from the client."
Confessions of an Ad Creative
02.20.2012
"When you start to make a name for yourself in advertising, this strange thing starts happening where any asshole with an idea pitches it to you as "The perfect ad for _______." And I'm not talking about our fellow advertising professionals, I'm talking about your mom, a cabbie, your doorman, a one-night-stand, EVERYONE."
Confessions of Publisher Ad Ops
02.27.2012
"It can be frustrating as sales, sales planning and the product departments typically receive the accolades during company success stories. Ad ops can often feel like the neglected middle child raising their hand to say, "Hey, remember when I pulled you out of that burning building?" meaning "Remember when we made that idea you had actually do what you wanted it to do?"
Confessions of a PR Pro
03.05.2012
"Relationships are everything. We all know that reporters screen their calls — if you're just finding this out now, you need a new day job. If anything, a relationship helps you actually talk as opposed to exchange faceless emails and trade talking points. If you've proven to be an asset before, most journalists will tap you again and again for sources; that's the ecosystem of media relations, and a good relationship is the photosynthesis within."
Confessions of an App Store Manipulator
03.12.2012
"Part of why I have no qualms talking about this is because everybody does it. They have to compete. But we're not using bot networks anymore. We can't risk our clients and apps being pulled from the App Store, and I can't risk Apple being pissed with me."
Confessions of an Agency Tech Vendor
03.19.2012
"They're shielding the fact that they're an agency without the technical know-how. They get compensated, but we don't. Some agencies are open about bringing in a technology partner. We're not trying to steal a client. Agencies always have that in the back of their mind of fighting for their part of the sandbox."
Confessions of an Agency CEO 
03.26.2012
"Good clients are secure enough to take risks and are not afraid of being wrong. They trust the agency and can effectively manage from a distance, which allows the agency to focus on delivering a great product, not managing an erratic client. Bad clients, conversely, are insecure, political and weak. They are afraid to stand up to their peers and bosses."
Confessions of a Publisher
04.02.2012
"We do have concerns about Google's B2B ad business. Between Doubleclick, Google Exchange, Invite Media and AdMeld, they have an extraordinary view of a publisher's premium and remnant monetization. They can see everything, including how many times the same site is daisy-chained through the system as they dump inventory to low CPM bottom-feeders, and that insight definitely leaves publishers vulnerable. Be wary."
Confessions of a Social Media Expert
04.09.12
"I find it difficult to call yourself a guru of something that's so new and is still evolving. There are certainly social media best practices today, but these are still at a basic level. This is an industry where the rules are still being written, revenue models are up in the air, etc. People can have an expertise in social media, but the title "social media guru" is overused and a bit ridiculous in my opinion. I recently interviewed a candidate for an internship, and she called herself a social media guru — right. This person is no longer being considered."
Confessions of an Agency Mobile Specialist
04.16.2012
"There are too many places where this mobile expert just sits in the corner and isn't really given the chance to really push the market forward. There's a lot of complacency. At this point, the writing's on the wall; mobile will inevitably become the most prominent media-consumption channel, but everyone's just taking their time with it."
Confessions of an Ad Tech Exec
04.23.2012
"There's too much money going to agencies who don't know how to navigate and effectively buy online. The marketer's lazy, the agency is scared and plays defense. Then you layer in this $4 billion of venture capital investment. The problem is nobody wants to commit to figuring out how to do it right."
Confessions of an Ad Network Salesperson
04.30.2012
"I think in the [ad] network space there's a lot of ignorance. There's probably only a handful a handful of engineers at a lot of companies that really understand what's going on. A lot of salespeople don't understand what they're selling, and they don't understand other people's technologies either."
Confessions of a Social Media Manager
05.07.2012
"At my organization, they don't understand it, but they are willing to trust me — finally. I have been able to prove to them using language and KPIs they understand that social is valuable to the organization, and so they are willing to continue to engage with it on a corporate level. Additionally, the competition is in the space, so they know we need to be as well."
Editor's Note: Inside The Confessions
05.11.2012
"Everyone who participates in our Confessions series is thoroughly vetted. Nearly all are sources we know personally. In a few instances, we have been contacted by people interested in contributing. In every case, we verify the person is who he or she says. I understand that people will weigh the words of an anonymous source differently from those made publicly. That's fair. One thing I can guarantee, however, is that these people are who we say they are."
Confessions of a Startup CEO
05.14.2012
"Most partners I know read a ton, meet as many companies and entrepreneurs as possible and talk to their peers to try to pick the winner. Frankly, regarding VCs, I think they mostly get a bad reputation that they do not deserve. Most ideas are bad, most entrepreneurs are bad, and most teams are bad. For some reason, we as an industry want to believe venture capitalists are stupid and evil."
Confessions of a DSP Salesperson
05.21.2012
"Anyone that has not worked at a DSP or a trading desk, consider yourself lucky. It is the cesspool of our industry, with the DSPs racing towards an acquisition or IPO and the trading desks trying to validate themselves as valuable within the holding companies."
Confessions of a Publisher Mobile Specialist
05.29.2012
"Top executives will all speak to the importance of mobile in their company's strategy, but only the very bravest are doubling-down on the resources and technology necessary to make mobile really work for the consumer."
Confessions of a Lead-Gen Specialist
06.04.2012
"I have seen thousands of leads come through in a matter of hours from one source. All were fraud, and none of the leads had ever opted in or had any memory of visiting the site/offer. Another classic one is emailing using a brand name and then offering a competing product."
Confessions of a Mobile Marketing Vendor
06.11.2012
"From the sales side, we can see in the first meeting whether or not people know what they're talking about, and where we could potentially make money. Sometimes that works in our favor, but as a whole I'd much rather have everybody good at mobile and helping to grow the pie."
Confessions of a Midsize Agency CEO
06.25.2012
"We don't want to lie about it. It's just so prevalent that it just happens. I don't even know how to explain it. It's just a thing that happens. It's like breathing. A client asks how many people do you have, you're doing the math in your head."
Confessions of a Junior Copywriter
07.02.2012
"Nothing can prepare you for dealing with account people. I still have no idea what their job is, other than pretending to be creative directors."
Confessions of an Agency New-Biz Exec
07.09.2012
"I've seen agencies steal presentations or eavesdrop on rehearsals. I've seen clients change briefs but only inform favorite agencies before others. Those are the most egregious."
Confessions of a Female Ad Exec
07.16.2012
"As a white, educated woman, I was more like the men than I was like anything else. I wanted to be part of something big, so I worked to fit in and get ahead. It was romantic and dramatic and exciting — in my 20s and 30s. Acceptance was the gold I dug. I didn't sleep my way to the top. I smoked, drank, workaholic'd and off-color joked my way there."
Confessions of an Angel Investor
07.23.2012
"The movie "The Social Network" painted a ridiculous picture of startup life. It's fucking hard, and most kids don't understand the sacrifices that they'll need to make and the risk they are taking on when starting a business."
Why I Confessed
10.03.2012
"When Brian asked me if I'd do a Digiday Confessions piece, I was acutely aware of the word "confession." It's a loaded word. A confession is always given from a vulnerable position. There is a tinge of fear, or fear of shame, in any revelation of a deeply personal nature. This confession is offered as a personal one."
Confessions of a Big-Agency Top Digital Exec
11.12.2012
"If you just want to have some fun and do some interesting work, then you have to be more realistic about how much money you will make and go to work for a production company or a small digital boutique. The days of doing both are over. No one who is making over 500k a year is happy in their job."