Diageo's Baileys focuses on shorter, smaller social media ads
April 1, 2019 • 3 min read
•
•
Diageo's Baileys is looking to move away from its image as a staid brand and is taking its cues from food-focused publishers like Twisted with a focus on more concise social media ads.
The liqueur brand is 18 months into a revamp that has seen shorter video ads and smaller campaigns on Instagram and Facebook become focal points for how it goes to market across Europe. But rather solely focus on cocktail recipe videos and lifestyle posts like other alcohol brands on social network, Baileys efforts also cover treats. Now, the ads have more in common with snappy, simple food videos produced by the likes of BuzzFeed's Tasty.
Diageo's reasoning is simple: Smaller ads means more content from the same budgets, which is key for a brand like Baileys that's trying to convince people to drink it throughout the year rather than only at Christmas. Creating big tentpole ads throughout the year to ram that point home would be too expensive. The alternative, which relies on limited media spend, has been able to get the brand in front of hundreds of thousands of people at speed when it works. Last October, it got 400,000 views in the first 20 hours of a recipe video of Baileys flavored vegan trifle that was shot, edited and posted to YouTube on the same day as a vegan-themed episode of "The Great British Bake Off."
Alongside publishers, Baileys is also working with a group of influencers including high-profile bartenders to develop the shorter posts. And like other CPG advertisers such as Unilever and Kellogg's, Baileys is exploring alternative ways to reward influencers when they hit goals that aren't solely tied to reach.
"We don't need much longer than 10 to 20 seconds to get our message across," said Anne Nosko, Baileys marketing director for Europe.
Partnerships with food-focused publishers Jungle Creations and Tastemade have helped Notto's team learn the secrets to cooking up addictive videos that people watch and share. Even if someone viewing those posts won't want to drink Baileys while scrolling through a feed, it's hard to resist the appetizing food videos on social media, said Nosko.
The number of posts produced varies, said Nosko, who said the number varies depending on the time of year and the partnerships that have been brokered.
"The plan is to keep testing out different recipes and ways we can produce the content, whether that's recipe videos or static images of Baileys as an accompaniment to a treat," said Nosko. "There's more work we can do in terms of A/B testing the type of content people are expecting to see in their feeds at different times of the day."
The changes come as Baileys puts more emphasis on blending into culture, whether that's internet, food or literature. Consequently, there's more emphasis on owning more first-party data to understand the right cultural moments to riff on, which is part of the reason why Baileys is running more events. Visitors to the Baileys Treat Bar last Christmas were able to share their email information with the brand in exchange for hearing more about special offers, news and future events. Diageo hired its first head of experience last year to help build events that could offer something experiential for fans as well as act as a form of data capture for the business.
"We have a substantial amount of first-party data and are just at the tip of the iceberg in terms of what we can do with it," said Nosko. "Yes, that data is being fed into a data management platform, and we're also buying programmatic ads against it too, but that's just the beginning of what we want to do with it."
Image courtesy of Diageo. 
https://digiday.com/?p=328276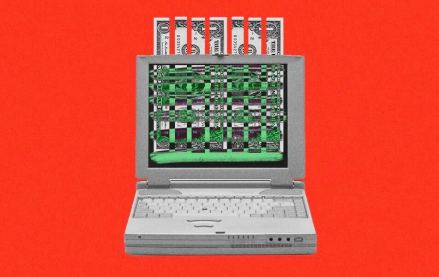 December 5, 2023 • 5 min read
Agency clients still see programmatic as an important part of their marketing budgets. But, overall, the uncertainty around programmatic could be causing them to lose confidence in online display ads as a marketing channel, and, as a result, agency clients are investing less in online display.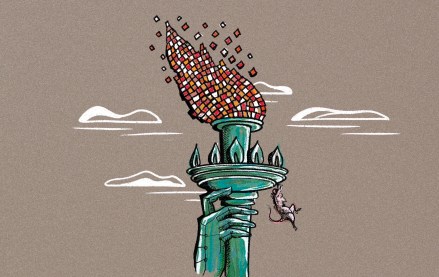 December 5, 2023 • 3 min read
There's a global AI race and different regulations in different countries might be slowing down – or speeding up – innovation. Here is a breakout of how regulations are being shaped on both sides of the Atlantic.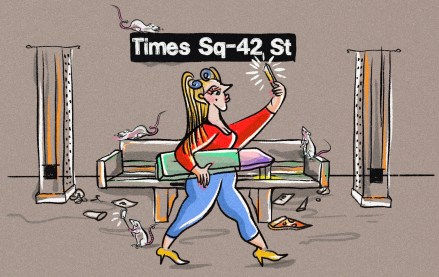 December 5, 2023 • 6 min read
Virality may mean something is simply viral within that niche rather than hitting a level like the Ice Bucket Challenge.