Designer Bibhu Mohapatra on rebuilding his fashion brand one year after bankruptcy
February 9, 2018 • 6 min read
•
•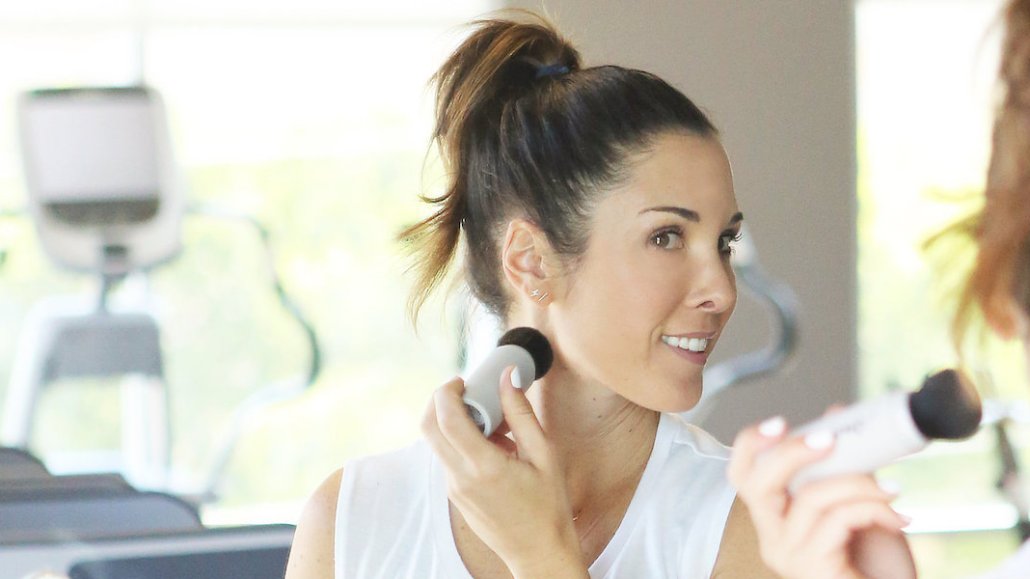 Bibhu Mohapatra has been showing his ready-to-wear collections at New York Fashion Week since 2009 and has been championed by the likes of Michelle Obama and Lupita Nyong'o. In recent years, however, as consumers chase after increasingly casual, streetwear-inspired clothing, things have gotten difficult for the designer, who's known for his intricate evening wear.
Last January, his company filed for bankruptcy, citing just over $1 million in debt. At the time, Mohapatra told The Wall Street Journal he hoped the debt restructuring would make his label more attractive to outside investment (which he currently lacks) and allow him to launch a lower-priced line.
Today, at least some of that plan will come to fruition when he debuts a capsule collection on the runway called Sashi, named after his mother. "It's meant to fill in the gaps [in my collection]," said Mohapatra. The line will retail for less than his regular collection — which goes up to$20,000 — at $495-$2000. "We want our customer to come to us for more than just after 5 p.m. clothing, so we will be offering a selection of daywear and outerwear," he said.
Those elements will be key for the brand's survival, as it's so far been largely dependent on a wholesale model that is enduring its own turmoil. It's currently sold at Bergdorf Goodman, Neiman Marcus, Lane Crawford and select high-end boutiques,
Despite setbacks, Mohapatra is feeling positive about the company's future. "We're at a really exciting stage, and I'm feeling very inspired about what's coming down the pipeline," he said.
Ahead of his fall/winter 2018 show, which he's been planning for about six months, Mohapatra spoke about what goes into his pre-show prep, why he thinks the fashion show is still relevant and how he's adapting his line for today's consumers.
What does the pre-show process — from conception to reveal — involve?
The concept of the collection takes shape on an image board, which I call my "altar." I always focus on a certain mood and a specific muse, and the board evolves organically over time as I find images that are relevant to the overall theme. From there, we develop a color story and fabrics to correspond with that idea. Together, these are the guidelines we follow as we get closer to the show date and the details of the collection — from the lining and the shoes, to the hair and makeup — are being determined.
Where does most of your inspiration come from?
Most of it comes from specific people and their stories. I collect books and I also have a mini library of photocopied verses, stories and articles that I've read or come across — about various artists and historical figures — that I revisit every season. They stay alive, and eventually I find a place for them in the collection.
A lot of designers lately have focused on current events and politics in their collections. Is that important to you?
Absolutely. What's happening around us and globally directly affects me, especially as someone born and raised in a different culture. In the environment we live in, it's hard not to see things through that lens. Celebrating my unique heritage and diversity at-large is something I've always highlighted. I'm an immigrant myself, and I make a point to employ immigrants — this nation allowed me to get to where I am today, and we can't just take that away from people. I am also shaped and inspired by lots of women who have faced challenges, and, today, I design for a customer who's more confident and sure of herself than ever before.
As many designers opt for different show formats or flee fashion week altogether, why is the runway show still important to you?
Whether it's a show or a presentation, it's important for me to get my message out there, but this season for me will be a lot more intimate than previous seasons. Our guest list has been reduced by half and is a very focused group of clients, buyers and media people. It's much more focused on the product and the ultimate clients, rather than making it some spectacle or vanity project.
The goal is to create imagery that can be used as currency and help connect me to clients all over the world. Fifty-five percent of our total sales are done direct-to-consumer, and they find us through this imagery. Last winter, we held our first live stream, which was widely watched by people all over the world, and it helped build a lot of brand awareness for us.
With a smaller show, is it still important to have celebrities in the front row?
Yes, because it's of interest to the media and always good to show people that I have that kind of support. We always try to get real fans of the brand there, like Taraji P. Henson, if their schedule allows. Bigger houses do it at a much different level because it's a huge part of the trade — they have huge budgets for this and fly people in. That's not where my brand is, nor do I think it's necessary.
You've been showing at fashion week under your namesake label since 2009, and before that as the design director at J. Mendel. Do you enjoy it more or less today?
It was very new back then and more exciting as a result, but also more difficult because I didn't have such a big team. The scale of most shows back then was very different, and the budgets were higher. Now, the scale is smaller, but I actually have a bigger team. Overall, it's more routine, and I have other elements of the business [like licensing] that I need to juggle alongside it.
Do you still get nervous before a show?
People always ask me backstage how I'm so calm, but the thing is, once the clothes are finished, I'm fine. I believe in the team that I work with. Yes, a zipper might break or a model might not show up, but those things happen, and we're quick on our feet. I have to be the calm leader of my team, otherwise that nervous energy will trickle down. If I'm having a moment, I'll just close my office door and meditate.
How has filing for bankruptcy affected the brand?
The filing was voluntary as an effort to restructure, and we are emerging out of it. My licenses have only grown since then. I have an outerwear license — featuring exotic leathers and furs — being sold at 30 different Saks stores and then my fine jewelry collaboration with Forevermark is being expanded this year. We're also launching into about 25 stores in Spain in the coming year or so.
https://digiday.com/?p=275441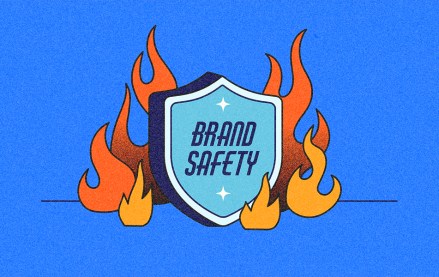 November 28, 2023 • 6 min read
"Major brands' search ads can appear on piracy, pornographic and sanctioned websites," research claims.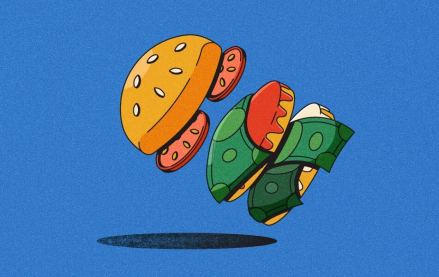 November 28, 2023 • 6 min read
As more influencers look to get into food content creation, brand opportunities are following.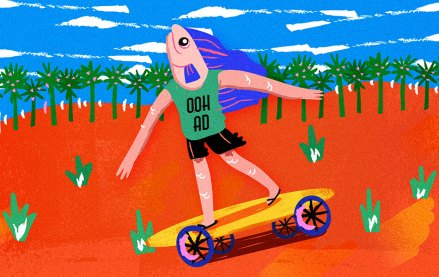 November 28, 2023 • 7 min read
As major marketers like Maybelline experiment with faux OOH, more marketers are open to the idea.