How data is changing the very model of the modern merchandiser
September 22, 2017 • 6 min read
•
•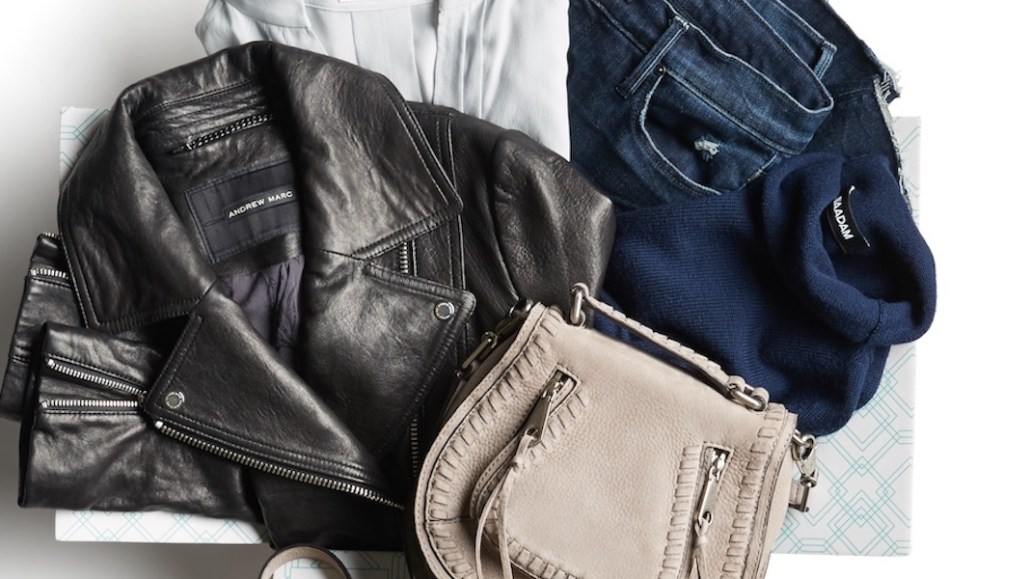 At Stitch Fix, the separation between its merchandising team and its data science team — the one overseeing the recommendation algorithms that send products to customers — is as strict as church and state.
"We have a very explicit rule: The buyers do not influence the recommendations," said Eric Colson, Stitch Fix's chief algorithms officer. "Buyers want to prove out the popularity of something they bought because it's a measure of success. So naturally, they want to get their items in front of the people engineering our recommendations. The answer is no. You buy it, we decide who sees it."
Colson's rule isn't just a provision to preserve peace for his data team; it's become essential to Stitch Fix's value proposition. The online subscription styling service delivers a box of clothing, shoes and accessories on a regular basis to customers paying a styling fee of $20 per month. Customers keep what they like and send back the rest. It's a method that only works if customers like enough clothing that they keep subscribing. While Stitch Fix doesn't share customer data, it's been profitable since 2015, and ahead of a forthcoming IPO, the company is valued between $3 and 4 billion. According to Stitch Fix figures, 80 percent of first-time customers order another box within 90 days.
While far from a traditional e-commerce company, Stitch Fix is laying the groundwork for how people expect to shop online. Standards around data-driven personalization are getting higher, and that's left buyers and merchandisers to adjust to a shift in power. Before, buyers were in charge, orchestrating deals with brands and picking up on trends they believe will resonate with shoppers. Now, data algorithms can make those decisions for retailers, and faster.
"When data powers the inventory side and the recommendation side, opportunities for conflict come up when you bring in the retail buyer," said David Glueck, vp of data science at personalization technology platform Sailthru, which works with retail clients like JustFab and Rent the Runway. "The people who are responsible for choosing the merchandise and establishing the brand voice can feel threatened by that personalization."
Out with the old guard
E-commerce sites like Orchard Mile, Net-a-Porter and Farfetch are establishing a new balance in how inventory is bought and sold to customers. The data is the first gatekeeper, while buyers and editors have become second-in-command.
Jennie Baik, the CEO of Orchard Mile, said that machine learning informs her merchandising team about what products and styles are trending among its customers, whether it's sleeveless dresses or certain shades of pink. Merchandisers and editors then take that information and select which corresponding items and brands they want to feature.
"We depend on real people to curate beyond the data," said Baik. "Data can't be the only thing that's driving your decision, or else you'll end up looking like everyone else. But you need both sides — the buyers need to draw from the data."
It wasn't always so complicated. Traditionally, in retail formats like department stores, buyers worked with brands to choose which merchandise from new collections they wanted to carry in the store. But that relationship put the company's bottom line in front of the customer, a move that's harder to carry off amid dense competition.
"For the traditional buyer, a lot did and still does ride on the deal, with buyers asking questions like, 'How much are we going to have to pay for markdowns?' and, 'Are they going to give us ad dollars?' It all depends on store profitability," said retail analyst Jane Hali, a former buyer. "Profit and loss is of most importance, and that's running a business. But today, you have to be consumer-centric above all else." Putting profits and ad dollars first, Hali said, is the opposite of being customer-centric.
Stitch Fix, for example, built its buying model off of doing business with customers, not brands, first.
"The machine decides what product goes out to who, that's based on relevancy alone," said Colson. "It has nothing to do with whether or not we got a good deal for an item or have a relationship with any brand."
"The personal stylist is the new buyer"
Personalized e-commerce, when taken far enough, doesn't look like big inventory buys that happen six months in advance. It looks like a one-to-one customer relationship.
At Yoox Net-a-Porter, the company has invested in artificial intelligence to support the work of its personal stylist team. These stylists work directly with "EIPs," or "Extremely Important People," who are spending the most money with the company. By chatting on platforms like WhatsApp, the stylists create relationships with these high spenders and offer up new items tailored to their tastes. To better work with these customers, YNAP is rolling out AI assistants and virtual recommendations, not to replace the human role of the personal stylist, but to make their jobs easier by surfacing customer data around location, weather, upcoming events and past purchases.
"Pulling off a highly personalized experience for your most important customers is a winning strategy today," said Nick Smyth, vp of sales at personalization platform Qubit. "And that's the job of the personal stylist, not the buyer."
Buyers, meanwhile, are stuck trying to figure out what merchandise will appeal to both a general audience and the individual.
"There are two types of buyers in this world: The ones that have a point of view and the ones that don't. The ones that do will never be done away with [due to] data," said a source who works at a retailer with luxury brands. "For the rest, the buying function is too generalized. If you want a personal stylist — there's your new buyer."
"You can't just turn on a switch"
That's simpler said than done. But personal stylists can't replace buyers for one reason: Retailers don't have enough data on customers that are new to the site, or who just visit a few times, to have a one-to-one relationship.
Orchard Mile is working on building out My Mile, a highly personalized e-commerce experience that would do away with the customer's need to check filter boxes for things like size and preferred colors. But there's a risk with bucketing customers too soon.
"As soon as you peg a customer as a certain type of shopper, they feel that on the site," said Baik. "If it's too soon, you've lost them."
Glueck believes that going forward, buyers and merchandisers will have to think about customers in two different camps: loyal customers and the rest. The more someone shops with a retailer, the more the algorithms and AI-emboldened personal stylists can get to know their tastes. For everyone else, the buyer is still needed to establish an inventory base that represents the brand, rather than the individual. At least for now.
Even Stitch Fix — the company that believes in its algorithms' abilities to predict what customers will like so much, it doesn't give you the chance to shop the inventory on your own — keeps real life humans in the mix.
"We left ourselves no fallback mechanism. We burned the boat, tied our hands," said Colson. "But it forced us to master the combination of human designers and buyers with machine learning, computer management and inventory algorithms, and that combination is going to be the way everyone shops going forward."
https://digiday.com/?p=255381
December 8, 2023 • 3 min read
For Atlas Creative, expanding into Roblox is not solely a play to scale up. The company believes there are concrete benefits that will come with having a hand in multiple metaverse platforms.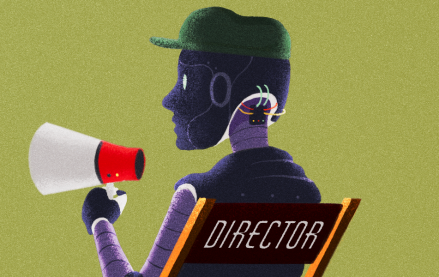 December 8, 2023 • 5 min read
Since ChatGPT became a breakout hit, the names of numerous AI companies and products have entered the cultural vernacular.
December 8, 2023 • 4 min read
Even as linear TV ad spend declines, 23andMe is reinvesting in the channel to boost brand awareness.