'They cut to the bone': How Sears' cost-cutting strategy sealed its fate
October 15, 2018 • 5 min read
Sears may have filed for Chapter 11 Monday, but the writing's been on its increasingly bare walls for years.
The company on Monday announced it would start a reorganization process to try to continue operations, including closing 142 store locations and hiring a chief restructuring officer. CEO Eddie Lampert, who joined the company in 2004 and was named CEO in 2013, will step down from the role while staying on as a board member. Thanks to a $300 million financing loan from banks, remaining Sears and Kmart stores and their online sites will stay up and running, for now.
It's easy to blame Amazon as the Sears killer, as many are doing. The Seattle-based e-commerce giant is providing obvious competition and changing customer expectations dramatically.
But a series of bad decisions and inaction was what sealed Sears' fate over the last 15 years. Little investment in improving the store and customer experiences, a turnaround strategy hinged on cutting costs rather than increasing revenue, and too-little-too-late programs put in place to reinvigorate business turned Sears' path to bankruptcy into a drawn-out funeral procession.
"It's been hard to watch for a retailer with such a long history, but you can't really point to anything and say, 'OK, they tried this, that didn't work.' That's the head-scratching thing," said Jason Goldberg, svp of commerce and content practice at SapientRazorfish. "You could tell that the company wasn't investing in its stores, but it's unclear where they were investing in. It wasn't e-commerce."
According to a study by intelligence company Adthena, Sears had just 0.7 percent of traffic in the online retail market, which is dominated by Amazon and Walmart; together, those two make up 45 percent of online traffic. Meanwhile, store count dwindled from 3,500 to 700, and nothing was done to make up for the losses caused by closed stores: New store formats weren't opened in more populated areas, and Sears never let go of its position as the fated mall anchor.
"Sears started to look more like a financial company shuffling around assets than it did a retailer," said Tony King, the CEO and founder of retail agencies King & Partners and Sellect Commerce. "It was easier to steal something from Sears than to buy something, because the customer service piece really fell off. It relied on being an anchor tenant at big established malls and tricking people into going into stores instead of focusing on being an attractive place to shop."
As vendor relationships thinned, under Lampert, Sears sold off brands in the categories it could have fought to stay relevant in, like the tools brand Craftsman and appliance brand Kenmore, said Steven Dennis, the CEO of retail consultancy SageBerry and former vp of corporate strategy at Sears. While other retailers like Walmart, Amazon and Target invest heavily in exclusive merchandise and private-label brands, Sears was losing assets by writing them off.
"You can only cut costs so much before you're cutting to the bone," said Dennis. "Our revenue compared to competitors' was a big problem. With a cost-based strategy, you underinvest in the stores, which became evident to customers."
Dennis foresaw Sears' struggle back in 2003, when he left the company. Later, Lampert failed to boost the Craftsman and Kenmore brands by getting them in doors where foot traffic was shifting, like Home Depot and Lowe's. After 15 years, the brands' value continued to decline.
It wasn't just that Sears failed to improve its in-store experience and merchandising strategy. Lampert also failed to see how digital could boost the overall business. According to Dennis, the e-commerce business was positioned as a separate play, distinctly different from physical stores. Using stores as digital assets with technology like buy online, pick up in-store is a common shield retailers like Nordstrom and Kohl's use to protect themselves from Amazon.
"Investing in e-commerce misses the point when you could use that traffic to drive people into stores, and there was none of that," said Dennis.
Sears did finally roll out an online-to-offline shipment strategy, but it could only do so while hemorrhaging cash by getting into bed with Amazon. It partnered with the e-commerce company earlier this year to send customers of the Sears Auto Center, one of its last-standing assets, to check out on Amazon. Tires bought online through Amazon were then shipped to Sears locations to be picked up.
"Amazon is a tricky beast, but it's not impossible for retailers to partner with them. However, Sears doing so now is like bringing an 800-pound gorilla into a china store. It's sheer desperation," said Charles Dimov, the vp of marketing and omnichannel retail at OrderDynamics, an order management system.
There have been other missteps. Shop Your Way, a membership program launched in 2014, evolved over the past four years to resemble a big promotions platform. All customer were automatically enrolled as members, which lowered prices of items across the board. Not only did that fail as a loyalty program, it underlined Sears' failing as a data-driven consumer company. As a former catalog business, Sears could have been well-positioned to use customer insights to its advantage, but it never acted upon data-driven strategies.
"The reality is that it never focused enough on the evolving needs of the modern customer. Companies that focus relentlessly on the customer are the ones that are thriving today," said Mary Beth Keelty, CMO at the agency PMX. "As opposed to taking a step back to assess the strategic changes that needed to happen around how to engage their existing and targeted customer base, the brand ultimately chose to make operational and financial modifications."
At this point, the odds are against Sears making any sort of comeback, at least in its recognizable form. As Dimov said, Sears has essentially been attempting to restructure for the past decade.
"There's the Sears name — they could survive as a smaller online business or a licensing company," said Dennis. "But to try to maintain what it is now is like putting lipstick on a pig."
https://digiday.com/?p=307508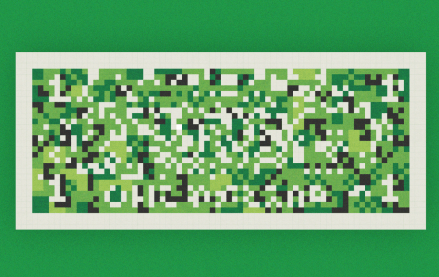 September 21, 2023 • 3 min read
Ducati has legitimate reasons to investigate Web3 tech as a marketing tool. Building a community of Ducati enthusiasts, or "Ducatisti," has been a core element of the brand's marketing for decades.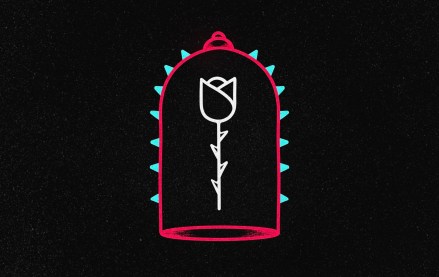 September 21, 2023 • 5 min read
In this edition of the weekly Digiday+ Research Briefing, we share focal points from Digiday's recently released reports on agency and brand confidence in TikTok, and on how publishers are making Instagram work for them.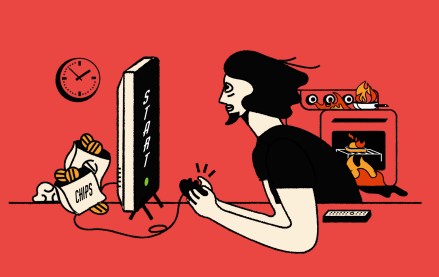 September 21, 2023 • 4 min read
While this is the first gaming related livestream Fandom has done with Instagram, it's part of a bigger push to celebrate and embrace the vast gaming community among the Gen Z demographic thriving on Instagram's platform.