The consequences late-paying clients have on agencies
February 24, 2017 • 5 min read
•
•
When Relativity Media wanted to continue its partnership with digital marketing agency TVGla but asked to extend payment cycle from 60 days to 90 days, Dimitry Ioffe immediately walked away from the account.
"We already lost six figures in revenue because Relativity was filing for bankruptcy," said Ioffe. "For any client — big or small — we prefer 60-day billing terms max., because we will need lots of money to manage the business if everyone asks for extended payments."
TVGla is not alone. This week, agency Grey has reportedly resigned its Coty account, a beauty brand known for its insistence on 120-day billing terms. Extensions on payments are not new for the advertising industry. Big ad spenders like Johnson & Johnson adopted this tactic during the recession to deal with the economic crisis, and its agency partners were willing to help, as if they had a choice. But gradually, agencies felt that they were used as banks by giant corporations sitting on piles of cash. Procter & Gamble instituted 75-day payment terms back in 2013, and Mondelez International pushed it further to 120 days, and other brands like Diageo followed suit.
Those conglomerates have been very open about using their agencies and vendors as banks to finance their revenue growth for at least 120 days. They impose new payment schedules for many reasons, like they might be in the middle of company restructuring or they might experience sluggish sales growth and need to balance their cash flow. Whatever the reason is, most agencies are still dying to work with big brands because those accounts look good on the portfolio and they can pay over time, even that means very slowly. And essentially, advertising is a relationship-based business.
And now, the problem seems to be getting worse.
For instance, Megan Harris, managing director for agency Syzygy New York, is now seeing clients want 90 days more often than not from media shops. This causes a problem as agencies need to pay for their media vendors on a 30-day cycle (Google demands it) and up to 60 days for other vendors, explained Harris. That means agencies are left liable and footing the bill for media until clients pay them, and many times clients are late on payments, she noted. The problem is agencies need to pay, on behalf of clients, for the media without having the leverage to play the same delay game.
"Anything beyond 60 days is really a problem because agencies cannot pay their people," said Ann Billock, founder of marketing management consultancy Ark Advisors. "But on the client side, it is more of a financial decision than a marketing decision."
The same applies to the creative side of the business. "It's a big trickle-down effect," said TVGla's Ioffe. "We cannot tell our employees, production companies and vendors, 'We cannot pay you because our clients have not yet paid us.'"
Agencies usually combat the long payment cycle by taking out credit lines against their account receivables. For instance, Marc Becker, CEO for The Tangent Agency, usually works with his accounting team to see when receivables are going to hit the agency's bank account. Based on history, the team can pretty accurately predict when money should hit and plan ahead, he said.
But taking out credit lines takes time and eats the agency profit because of interest on the loan, said TVGla's Ioffe. So for smaller and midsize agencies, the phrase "Timing is everything" really takes on a double meaning, both in the time it takes for a client to pay and for agencies to know the timing on when to initiate various instruments of business needed to grow without too much stress on the system, he said.
For instance, if a campaign is worth more than $1 million and requires six months to finish, TVGla will want the client to pay 50 percent of the expenses upfront, 25 percent midway through and the rest upon the finishing line.
While extended payment terms are not ideal, they are not deal-breakers for some agencies. Lindsay Lustberg, partner and chief operating officer for Noble People, said that if a brand brings great creative opportunity, her agency is immediately more flexible on the money stuff overall.
"We, of course, prefer as much upfront to pay for our pricey people during early stages of pricey work like strategy, but we accept this isn't always a reality," said Lustberg. "And predictability beats payment windows. We'd take 120-day terms with timely payments, over clients with 60-day terms who pay in 120 days anyway."
But sometimes clients don't suggest to pay later — agencies offer it by themselves. During her current media agency search, Emily Kalen, senior manager of media strategy for e-commerce company Boxed, is seeing that "net-30" payment terms on retainer-based or percentage-based structures are the standard scenarios. But being lenient with payment windows doesn't necessarily give a shop a competitive edge, but pricing models do.
For instance, Kalen thinks that retainers can be arbitrary because it requires a lot of guesswork as to how much time it is going to take for each staff member. More often than not, these are poorly projected and not adhered to.
"No agencies are asking to be paid upfront right now," she said. "Some of our potential agency partners are offering to work on quarterly performance-based incentives, which is super interesting. When we pay these quarterly, an agency essentially makes no money until 90 days after media is run."
https://digiday.com/?p=224766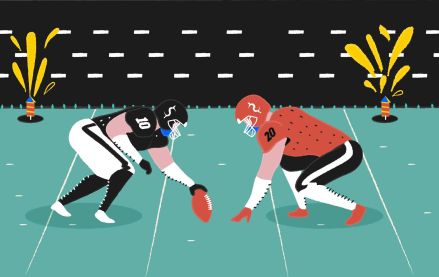 December 6, 2023 • 4 min read
In response to this challenge, the NFL's Detroit Lions have adopted a proactive strategy, introducing an extra channel for their local NFL broadcast. The objective is to broaden advertising opportunities, leverage direct-to-consumer distribution, and establish stronger connections with local fans, with the ultimate goal of increasing preseason viewership.
December 6, 2023 • 4 min read
It's been over a decade since the most recent entry in the wildly popular "Grand Theft Auto" series came out in September 2013, meaning anticipation for "GTA 6" has been building for years. Rockstar titled yesterday's trailer as "Trailer 1," making it clear that the company is poised to launch a massive marketing campaign in the lead-up to the game's 2025 release.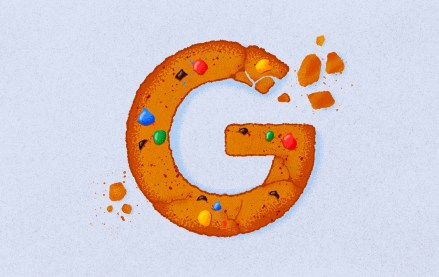 December 6, 2023 • 4 min read
A healthcare client that decided to scrap all conversion tags and cookies within weeks provides a case study for what will likely be a common experience in a year's time.