'There's no stopping work': Confessions of an agency exec on lack of boundaries, time off amid the pandemic
April 8, 2021 • 4 min read
This article is part of our Confessions series, in which we trade anonymity for candor to get an unvarnished look at the people, processes and problems inside the industry. More from the series →
Burnout is nothing new for agency employees, but it's gotten worse for some amid the pandemic. With continued work from home, employees feel they are unable to take time off or check out. The lack of boundaries and always-on mentality is getting to one agency exec at a creative shop. In the latest edition of our Confessions series, in which we trade anonymity for candor, we hear from the exec about the need for more boundaries and time off for the sake of mental health.
This interview has been edited and condensed for clarity.
What's going on?
Given the pandemic, people are afraid to take time off [or set boundaries]. It was bad before — boundaries weren't enforced — but it's gotten worse. Also, religious holidays don't seem to be respected anymore at ad agencies especially. For example, I'm Catholic and I wouldn't dare say I'm taking Good Friday off. No one has any boundaries when it comes to when they'll email or text you. They'll send out messages on Sundays, stuff like that.
How does that affect mental health?
When it comes to mental health, I had an issue recently where my teenager was experiencing anxiety and it got worse during the pandemic. He needed me. I was also very depressed. I couldn't figure out how to ask for time off around mental health issues. It's becoming more and more apparent that people, either themselves or their children, are suffering from mental health issues during the pandemic. Before, if you had an issue at home, you could say you weren't going to the office because your kid was sick or something. Now, there's no stopping work. There's no way to say you need to take care of your family. I feel like a lot of people are burned out but there's no solution. Companies will tell you to take time off but the work is still there. It's been crazy.
Why do you say the lack of respect for boundaries has intensified?
Everyone knows that no one is going anywhere. They're home. And people are working all different hours based on what they can do for their family. They'll send out emails when they're working, on Sundays, late at night, early in the morning. I tell my team that if I'm emailing them early in the morning I don't expect a response, that's just when I'm up, but given the pandemic, people know that you're constantly available.
We're a year into the pandemic. Why do you think lack of boundaries still persists?
The lip service [of taking time off when you need to or setting boundaries] has been there but I don't think people actually have the tools to employ those strategies. At the same time, people are lacking the basic etiquette of respecting boundaries. People answer emails on vacation. Out-of-office alerts seem to be going up less.
When people feel like they can't ever take a true vacation or check out, what does that do to people long-term?
We're experiencing really high levels of burnout and that translates into how effective you are working. I think it leads to burnout and it causes mental health issues. It causes a lot of stress. It's been a really hard year for a lot of people. Now that Pandora's box has been opened that we know we can all work from home I don't think people know how to [set boundaries when doing so.] It's easy to ignore your mental and physical health and just keep working. Also, it feels like all there is to do is work sometimes and maybe employees are giving too much and in turn, a lot is expected. Work has become 365-days a year.
What do you hope people would actually be able to do regarding work hours and boundaries?
Obviously, with our business, you can't really say you're working 10 a.m. to 6 p.m. and that's it. But there's got to be some sort of standard that's set. People on my team try to take a day off and they're interrupted. It could be something that could wait until Monday but it doesn't wait. People should be able to take a day off without question.
https://digiday.com/?p=410212
September 27, 2023 • 10 min read
Digiday+ Research assesses how brands and influencers are using Shorts to reach new audiences and what types of Shorts videos create the most buzz for marketers.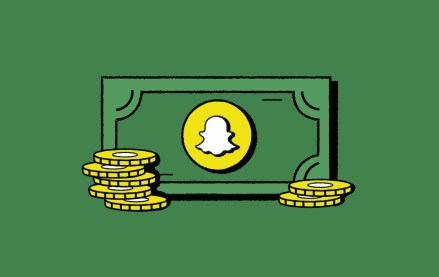 September 27, 2023 • 4 min read
Yesterday, Snapchat marked its return to in-person agency roadshows, sending company representatives to Horizon Media's Manhattan office to showcase a Snap-designed video game intended to capture the essence of what it's like to work at an agency — and how Snapchat can be part of the process.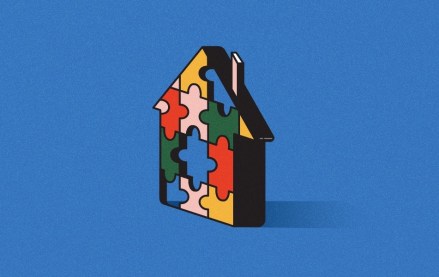 September 27, 2023 • 5 min read
As in-housing settles in as a mainstay, some marketers push for complete control.