'It's the birth of a new industry': Confessions of a weed agency
December 5, 2016 • 3 min read
•
•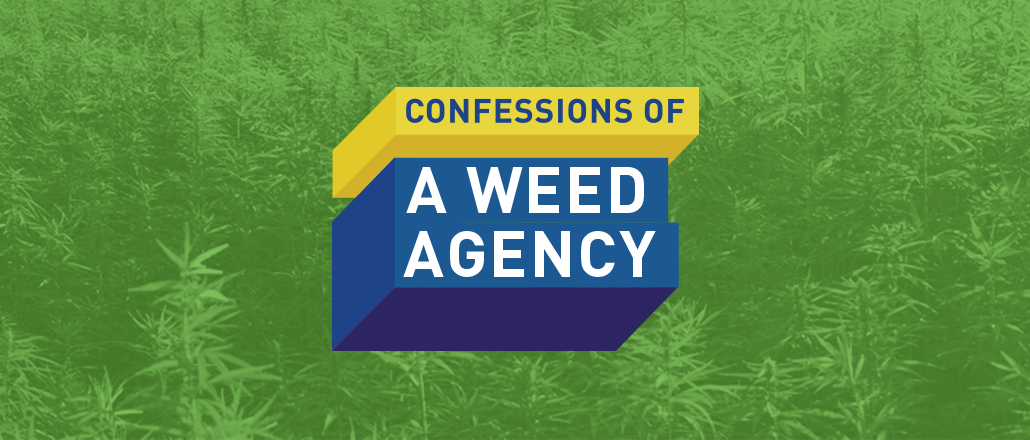 This article is part of our Confessions series, in which we trade anonymity for candor to get an unvarnished look at the people, processes and problems inside the industry. More from the series →
Marijuana legalization is now a foregone conclusion. Over half of U.S. states have enacted laws that have legalized marijuana for recreational or medical use. That means American capitalism has kicked into high gear, with estimates that the domestic legal cannabis market will reach $50 billion by 2026, according to Bloomberg.
And, of course, capitalism means branding and marketing for the nascent industry, although many will snark that the product sells itself. We spoke to the CEO of one independent California agency that now has a half dozen clients in various aspects of the marijuana industry there. We agreed to grant anonymity in exchange for an honest hit on the high times of marketing weed.
How did you become a weed agency?
It's become so commonplace out here. We did a project for a grower two years ago out here. They were thinking of getting into retail and wanted to develop their own brand. The marijuana industry wants to get away from this idea of just selling to stoners and break into the mainstream and sell to soccer moms. They want it to be an alternative to wine, something that helps you wind down and relax. It's not going to be Snoop and Bob Marley.
Were there challenges?
Well, one time we did a $50,000 work session. Our COO mentioned the invoice he'd sent, and the client pulled out $50,000 in cash and handed it over. Everything is a cash operation. They've got wheelbarrows of cash they keep in safes.
How about now?
We're now working on six different marijuana clients. They're not just projects, either. What's amazing about America is something gets even semi-legal and suddenly there's all these different form factors, packaging and brands. For example, the stigma of marijuana was always the smell. Now, with oil-based vaporizers and edibles, everybody can be stoned and you don't know it. The latest thing is disposable vape pens. They work for three days, then you toss them. It's like having a pre-charged joint.
Is it different working for pot clients?
You sit down with them, and for the first 10 minutes, you're telling yourself this is crazy. Then you switch over quickly to talking about it like any other consumer product. These clients are operating like any startup. They're moving quickly in a growing space.
What are the biggest challenges for these companies?
Consistency is one of the problems the industry has. The other is dosing. Everybody has a different tolerance. Also complication. Some dispensaries that have 500 different strains. It's the paralysis of choice.
What else?
The actual in-store experience isn't that great. You have to wait in a long line. It still has the veil of "wellness and health" in California. There's a 19-year-old kid, and you're telling him you have arthritis. Sometimes you wait in a line for 20 minutes. The smart brands are going to learn that they can't just make money because they were first. You're going to have to have a better experience.
Who is doing a good job?
Kiva is the gold standard. Their design is really good. Their chocolates taste good, and their dosing is really good.
Could you have these clients if you were part of a big holding company?
I don't think so. At some point, it's going to be commonplace and the holding companies will get into it. Right now, because it's not federally legal, the holding companies will probably stay away.
Still all cash?
No, that's gotten better. There are banks being set up to fund the industry that can operate intrastate. We can now get paid by check.
I have to ask: Lots of times clients send over their products to the team.
There's free weed around the office constantly. But it becomes a real client really quickly. Why people want to work on it isn't because it's weed. It's the same reason you want to work on startups: It's disruptive and innovative. It's the birth of a new industry. It's really fun to be part of something like that.
https://digiday.com/?p=212989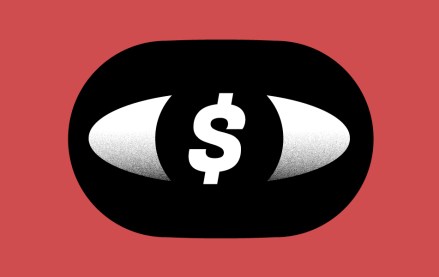 December 5, 2023 • 3 min read
The latest edition of the ANA's programmatic transparency report claims $22 billion can be saved by drastically cutting the ad tech bloat.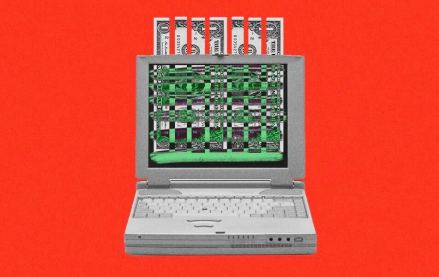 December 5, 2023 • 5 min read
Agency clients still see programmatic as an important part of their marketing budgets. But, overall, the uncertainty around programmatic could be causing them to lose confidence in online display ads as a marketing channel, and, as a result, agency clients are investing less in online display.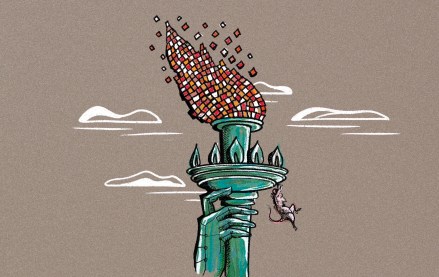 December 5, 2023 • 3 min read
There's a global AI race and different regulations in different countries might be slowing down – or speeding up – innovation. Here is a breakout of how regulations are being shaped on both sides of the Atlantic.