As beauty companies including Estée Lauder and Shiseido kick off grand restructuring projects, Coty is undertaking a revamp of its own that focuses largely on the total rebrand of Covergirl. Although it was formally announced in early October, the project has been underway since the start of the year — just a few months after the purchase of the cosmetics brand from its former parent company, Procter & Gamble, was completed.
Ukonwa Ojo, formerly of Unilever, was tasked with leading the relaunch when she joined as the company's svp last October. "A total brand re-stage is a big undertaking in a year's time," she said, noting that there's still a long road ahead. "It's been challenging — the team has never worked harder — but we are all so passionate about this brand."
The relaunch comes at a time when the power balances have changed in beauty, with younger, digitally savvy companies like e.l.f. and NYX winning consumer attention away from the traditional stalwarts. Department stores and mass retailers, once the go-to for cosmetics shopping, have also ceded their market share to popular specialty stores like Sephora and Ulta.
As a result, sales of traditional makeup brands declined by 1.3 percent in 2016, compared to a 42.7 percent increase for independent brands. Retailers have been limiting shelf space for Covergirl itself since 2016, due to poor returns.
In her short tenure, Ojo has pushed to refashion the brand as one that's more inclusive, innovative and digitally savvy. "There was no part of the brand we didn't touch," she said.
Here's a breakdown of what's gone into the relaunch so far, and what's still to come.
An advertising makeover
In lieu of the brand's famous "Easy, Breezy, Beautiful" tagline, a new line, "I Am What I Make Up," has moved to the forefront of all its campaigns. The message of empowerment, which first debuted in early October, was dreamed up by a team of over 70 people at the buzzy advertising agency Droga5. They scored the account last February after Covergirl's  longtime partner, Grey, resigned.
"We wanted to honor the most storied brand in beauty with a campaign that followed the brand's inclusive tradition while bringing depth and honesty to the beauty category," said Katy Alonzo, Droga5's group strategy director.
As such, the brand's first new campaign, dubbed "Made in the Mirror," kicked off with a commercial that opens with the author Toni Morrison's quote, "What's the world for you if you can't make it up the way you want?"
Known for her racially charged narratives, Morrison's words befit Covergirl's diverse new roster of brand faces: the actress Issa Rae, Food Network host Ayesha Curry, motorcycle racer Shelina Moreda, 69-year-old model Maye Musk, singer Katy Perry and the fitness influencer Massy Arias. Seen in their element — be that training or getting ready backstage — the goal was to highlight each woman's self-expression, said Alonzo. On Coty's earnings call for the first quarter of the company's financial 2018, company CEO Camillo Pane noted that the film resulted in 4.1 billion impressions and 11 million views in only a few days.
Shorter, individualized videos were also created in partnership with each face to be shared across their respective social feeds, as well as Covergirl's Instagram, Facebook and Twitter accounts. While digital is the focus, the new campaign will also include print ads and in-store signage.
Research and experimentation
Much of what informed the new campaign came from extensive research that Covergirl and Droga5 conducted, involving both qualitative and quantitative research studies, social listening, focus groups and consulting with beauty influencers. Ipsos and Coty's in-house digital agency, Beamly, drove this part of the process.
"It all starts with the consumer," said Ojo. "You tell us what you want, what you like and what you don't, and we'll work to deliver that."
What they found was that makeup is no longer seen as simply cosmetic, said Ojo. Instead, it's used as a tool for self-expression and personal transformation — which inspired the foundation of their new campaign.
Consumers' predilection for searching for trends and final looks via Instagram and YouTube, rather than what a product might claim to do, also helped inform the brand's marketing speak. According to Ojo, the goal across across all new marketing assets is to focus less on product benefits and claims (i.e. "your lashes will be 10 times longer").
Rather than being prescriptive, the onus should be on a strong point of view, said Ojo — and Droga5 helped Covergirl find just that. The message? "Nobody, not even a beauty brand, should tell women how to be beautiful," said Alonzo.
Covergirl, of course, is playing catch-up to newer brands like Kat Von D and NYX, for which meaningful, modern messaging has always been at the core.
In an effort to experiment with how the brand's products are sold in store, Coty also partnered with the Story concept store in New York during fashion week in September. Since its products are typically sold in mass-market chains like Walgreens and Walmart, the temporary pop-up space allowed the company to test out the digital advancements that are being adopted by specialty retailers like Sephora. Customers could try on Covergirl products using the YouCam AR Makeup Mirror or take selfies of their final makeup look using the Array, a 3-D portrait studio.
"It's a way for us to try different things and see what sticks and what might be scaleable, and take what consumers thought was most engaging and start putting that through the market," Shannon Curtin, the senior vp of Coty, told AdAge at the time.
Changes behind the scenes
To fully endorse the brand's new message of inclusivity, Ojo has emphasized hiring more diverse employees where possible. Although she couldn't comment on the specifics of the employee pool, she noted, "It's been so important to have varying perspectives representative of our total audience."
In October, Coty further emphasized this idea when it announced a partnership with the social action platform Global Citizen to encourage employee participation in volunteer work that helps dismantle gendered and racial prejudice.
Having Covergirl in house at Coty, where beauty is its expertise — rather than consumer-packaged goods, as is the case with Procter & Gamble — has also been helpful to the brand, according to Ojo.
"You'll walk through the halls of Covergirl and find us constantly playing with makeup, or checking out the hottest looks on Instagram," she said.
Keeping its finger on the pulse of new trends will be crucial going forward, she said: "We are working to be more agile and responsive to shifting consumer and marketplace demands."
Next up: New products, influencers
Early next year, the brand plans to expand their work with influencers, and launch a web series in partnership with Allure called the "Allure Incubator." The reality-style show will feature a group of aspiring social media influencers who compete to be the next face of Covergirl. But the real results of the new innovation pipeline — and whether or not it will move sales — will be seen in January, with the launch of 140 new products that will be trend-focused — think: brow products, contouring kits and primers. How often new products will roll out from that point is still unclear.
"Such a large conversion requires really strong relationships and collaboration with our retailers, who are crucial business partners," said Ojo, hinting at the time required for de-stocking the old product and restocking the new. Covergirl is in 60,000 doors in the U.S., and given that many retailers have their shelf resets in the second half of 2018, the transformation won't happen overnight.
Despite the previous pull-back on shelf space, Pane said on the recent earnings call that partners have shown increased interest since the relaunch began.
"They are telling us that the way we are preparing this is superior to anything that has been done before by Coty," he said.
https://digiday.com/?p=265358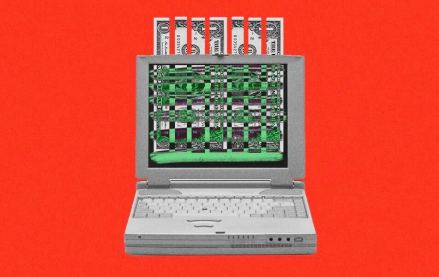 December 5, 2023 • 5 min read
Agency clients still see programmatic as an important part of their marketing budgets. But, overall, the uncertainty around programmatic could be causing them to lose confidence in online display ads as a marketing channel, and, as a result, agency clients are investing less in online display.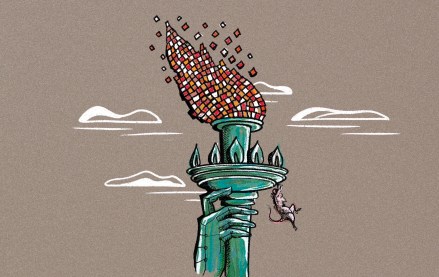 December 5, 2023 • 3 min read
There's a global AI race and different regulations in different countries might be slowing down – or speeding up – innovation. Here is a breakout of how regulations are being shaped on both sides of the Atlantic.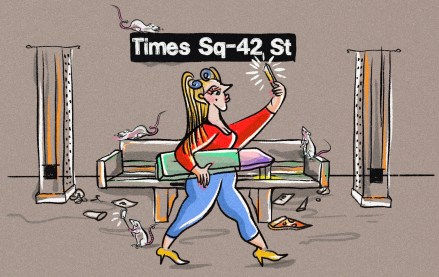 December 5, 2023 • 6 min read
Virality may mean something is simply viral within that niche rather than hitting a level like the Ice Bucket Challenge.