Cheatsheet: Snapchat is no longer adding more users (but it isn't losing them, either)
February 5, 2019 • 3 min read
•
•
Flat is the new up for Snap. The app is no longer losing daily active users, it reported today. The flip side: Snapchat is also not gaining any more. Snap has 186 million DAUs, the same as last quarter, the company reported on Feb. 5 as part of its fourth-quarter of 2018 earnings release.
Not adding any users isn't typically a good thing for a digital platform, but Snap impressed Wall Street by revealing it's making more money off the users it has — and decreasing its costs. Even though Snap isn't growing as much as it used to and it's still nowhere near the size of Facebook or YouTube, Snap is making more money than before — and that's something the Street loves to see.
The key numbers:
186 million daily active users (same as the previous quarter)
79 million daily active users in North America (same as the previous quarter)
$390 million quarterly revenue (up from $286.7 million the year prior)
Average revenue per user is $2.09 (up from $1.53 the year prior)
Net loss was $191.7 million (down from $350 million the year prior)
Average time spent on iOS grew faster this quarter than the fourth quarter of 2017
Snap Original "Dead Girls Detective Agency" reached more than 14 million unique viewers
Ads reach 70 percent of 13 to 34-year-olds in the U.S. every month
Snap Pixel saw 600 million purchase events this quarter (up from 230 million last quarter)
What Wall Street wanted:
Wall Street expected $378 million in revenue, which Snapchat overshot at $390 million. The stock price jumped more than 18 percent shortly after the news dropped.
Snap has new hires in charge of growth in 2019 
Snap has faced executive turnover, with its chief strategy officer, chief financial officer, vp of content and communications lead all leaving in the last year. But CEO Evan Spiegel touted new hires as helping in the "next stage of our company's growth, including former HuffPost CEO Jared Grusd and new chief business officer Jeremi Gorman.
Android app is getting better to help with international growth
Snapchat has been investing more in its Android product after it became quite obvious the app was unreliable. That app was curbing Snap's ability to grow, especially in international markets where the iPhone is less predominant. Spiegel said the average time to open Snapchat's Android app has reduced by 20 percent in the early tests. This new Android app has been slowly rolling out to more users.
Snapchat Discover brings in double the ad revenue
While Snap's massive redesign may have hindered its growth by annoying users like Kylie Jenner, it has apparently helped bring more attention to Snapchat Discover. Snap reported that 30 percent more people are watching Publisher Stories and Shows compared to last year. Spiegel also said Snap more than doubled the advertising revenue generated from premium content this quarter, compared to the year prior.
Snap continues to tout its audience on Discover is loyal and supplemental to TV. The earnings report highlighted that more than 60 percent ESPN's "SportsCenter" audience watches the show three or more times per week and that the Snap Original "Dead Girls Detective Agency" had more than 14 million unique viewers, with more than 40 percent of them watching the entire season. And for NBC News's "Stay Tuned," two-thirds of the 25 to 35 million monthly viewers are a new audience.
Snap ads still cater to 13-to 34-year-olds
Snap touted that its ads reach 70 percent of 13- to 34-year-olds in the U.S. every month. The company also said its unskippable ads Snapchat Commercials and Snap Pixel as helping advertisers. Snap is now benefitting from low CPMs while last year its cheap prices, due to its shift to programmatic, was harming its ability to bring in more ad dollars.
https://digiday.com/?p=321239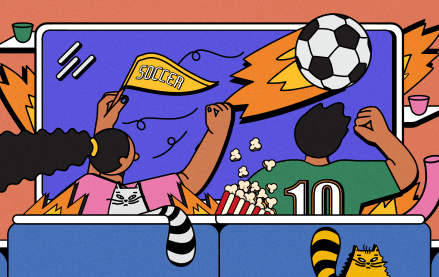 December 1, 2023 • 4 min read
Even if a game isn't make or break, sports leagues and brands want fans to be paying attention — and they're hopeful new strategies will get it.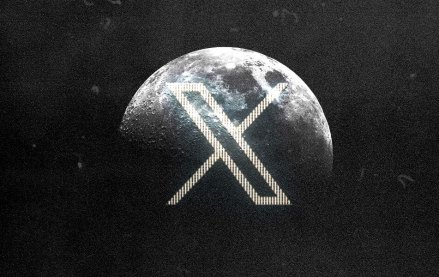 November 30, 2023 • 4 min read
In the packed DealBook conference in New York yesterday, owner Elon Musk bluntly told them to shove it.
November 30, 2023 • 2 min read
WorkTok, or CareerTok, is in full force. Combined, those hashtags on TikTok have over four billion views and it is benefiting Gen Z.