With weeks to go before the shows begin, New York Fashion Week has taken yet another hit.
Alexander Wang announced Wednesday that he will shift his runway calendar to show collections in June and December, and split those collections into a monthly delivery schedule.
In doing so, he's the latest to join the many designers and brands that have fled the traditional New York fashion calendar in favor of business strategies that better suit a changing industry. Wang's become known for his New York Fashion Week parties and press spectacles: In September, a brigade of models streamed off of a bus and onto a runway that was staged on a closed Brooklyn road. Musical performances and high-profile celebrity appearances followed during the after party. The whole to-do was dubbed "#WangFest.
With Wang's departure adding to the the steady stream of designers who have already departed the schedule, NYFW feels in danger of losing a considerable amount of steam. Over the course of several fashion seasons, designers looking for a better fit have tried on a variety of different strategies: Rodarte, Proenza Schouler and Altuzarra all fled to show during Paris Fashion Week, rather than New York. Rachel Zoe, Tommy Hilfiger and Tom Ford tried out Los Angeles. Thakoon went direct-to-consumer, and Rag & Bone and Mara Hoffman ditched the runway altogether.
All this see-what-sticks schedule shifting is indicative of the industry's ongoing sea change: Customers are in charge, and the traditional fashion calendar, which prioritized wholesale relationships, is out of sync with their behavior. So the designers — more in charge of their own decisions, sales and destinies, thanks to digital and direct relationships with customers — are bucking norms and setting out on a path to debut new collections on their own schedules.
As designers look to make a more lasting impression on the runway with potential and existing customers, the confines, and the noise, of New York Fashion Week feel counterintuitive.
"We decided not to have a show after much back and forth, which I'm sure a lot of other designers are having right now, because it's not the same clear path it was four or five years ago. Then, it was just what you do; you show at fashion week," said Hoffman. "Now, it's so jam-packed, and everyone is trying to have a voice at the same time. How do you stand out in that moment?"
Hoffman said the decision to nix the runway show altogether stemmed from one primary reason: It had become a time, money and energy suck that was all for show, not sales. Hoffman had to design pieces she knew would never sell, just so they would look exciting on the runway, which distracted her attention from her brand's bread and butter: what the customers would actually end up buying.
As NYFW designers re-evaluate strategies, calendar shifts and monthly deliveries like Wang's are taking over, in place of the see-now-buy-now movement, which was propped up as the next evolution of the fashion calendar. Wang said in a previous interview that, while the model was appealing, his company didn't have the bandwidth to drastically overhaul its manufacturing and production schedule. Tying sales to a runway show that's just a "blip" on a crowded calendar, as Hoffman puts it, is also a risky move.
"There have been so many changes to NYFW over the last few years, and everyone is focusing on their marketing efforts, to decide what works best for their business, as well as what enables them to serve their customer best," said Rebecca Taylor, who stopped hosting a traditional fashion show in 2015. In its place, she hosts one-on-one guided showrooms with the press and buyers. "This has allowed me to take advantage of the moment and communicate the collection in a meaningful way."
This season, Taylor will invite customers back into the fold by adding a consumer viewing for fans of the brand who want a sneak peek of what's to come and to pre-order collection items. The production schedule itself hasn't changed.
As fashion shows center more and more around the customer, brands that sell directly to consumers have figured out ways to work around the out-of-season fashion week model. Designer Misha Nonoo — who has hosted "shows" on social media platforms like Snapchat and Instagram, with items immediately available for purchase — said the glaring lag time between the time of a traditional fashion show and when it hits stores turned her off for good.
"If designers are increasingly opting out of the traditional wholesale model in favor of direct-to-consumer strategies, is Fashion Week now entirely redundant? The biggest problem is that we are serving the fashion industry, not the customer," said Nonoo. "As a relatively early adopter of a direct-to-consumer model, I found myself searching for ways in which to minimize end-of-season waste. It seemed bizarre that clothing on shop floors was often out of sync with real-life seasons due to the traditional retail calendar."
Nonoo has been testing on-demand manufacturing, a model that NYFW organizer the CFDA has recently adopted for designers, in partnership with production platform Nineteenth Amendment. The technology, which only launches the manufacturing cycle when an item is ordered, could land itself a starring role within New York Fashion Week, if designers continue to rethink the need for a traditional runway show.
For its part, the CFDA has tried to position itself as a resource for brands and designers who participate in New York Fashion Week. But that doesn't change the fact that these designers are questioning the need for a show.
"I think there is more opportunity than ever for designers to reveal new product in non-traditional ways, according to their own schedule," said Chriz Benz, the creative director at Bill Blass. "In some ways, the idea of a fashion show feels more European and traditional, anyway – perhaps a reason why those more reliant on this format have decamped abroad."
https://digiday.com/?p=272197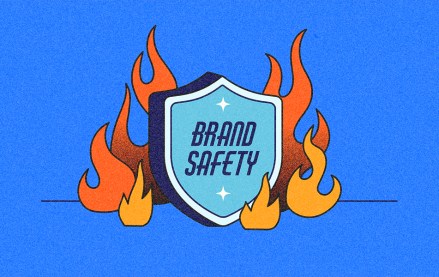 November 28, 2023 • 6 min read
"Major brands' search ads can appear on piracy, pornographic and sanctioned websites," research claims.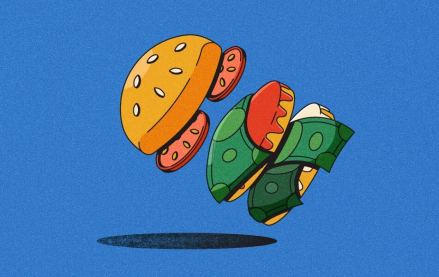 November 28, 2023 • 6 min read
As more influencers look to get into food content creation, brand opportunities are following.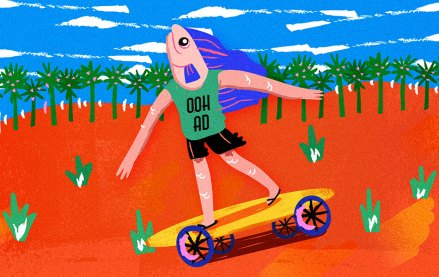 November 28, 2023 • 7 min read
As major marketers like Maybelline experiment with faux OOH, more marketers are open to the idea.