Digiday covers that latest from marketing and media at the annual Cannes Lions International Festival of Creativity. More from the series →
Cannes is winding down. Soon, exhausted attendees will head back to their home bases. We spent the week talking, and talking, to a broad cross-section of media, marketing and tech execs. Here are the key takeaways:
Cannes has "lost the plot." Brands get in trouble when they forget their core constituency as they grow. Cannes is in danger of losing its core constituency in advertising agencies. WPP CEO Martin Sorrell correctly pointed out that the festival started as a way for French agencies to celebrate their work. But now, with Cannes more about a giant rosé-fueled networking orgy, agencies are grumbling. Sorrell warned that Cannes has "lost the plot" and wouldn't say if WPP will continue to pare back its commitment to the event.

Worlds are colliding. Everyone is looking to get into everyone else's business. Take the New York Post. It used Cannes to promote Page Six as a TV show. Group Nine CEO Ben Lerer used to run an email newsletter, and now he's got a slate of original programming.

Ad tech Cannes mania is subsiding. The rather subdued scene in the harbor was a sign that it will be difficult for many ad tech firms to continue justifying blowing hundreds of thousands of dollars in Cannes for the sole purpose of client meetings.

Snapchat has work to do. The cool factor wears off. It will get you a lot of buzz and attention from ad buyers, always eager to be cool, but eventually new players need to deliver. Snapchat risks being just a little too cool for school. "They're just not good at partnerships," said one agency exec.

The brand-safety backlash is somewhat real. The cynical among us saw a negotiating tactic when brands freaked out about YouTube putting their ads next to jihadi videos. But conversation here revealed the bruises are real. Both Google and Facebook, to varying extents, have trust problems with both marketers and publishers, in particular. The New York Times CEO Mark Thompson's harsh words about the state of digital advertising, and the power of Google and Facebook, laid bare the feelings of many in media and marketing. Expect the pendulum to swing back to context and quality after a long period of obsession with audience targeting.
Spotify makes its presence felt
Music-streaming companies participated in the revelry on the Croisette this week, but Spotify was the clear winner. The company hosted two packed shows with Phoenix and Solange Knowles at its own beach space. It also had a private house right next to the Carlton terrace, where it conducted meetings with ad execs. Spotify's sales pitch was painted on the walls as visitors walked through the house. The tour culminated with entry to a garden bar. Pandora, meanwhile, had a boat in the ad tech flotilla.
The Digiday Cannes Awards
Let us not forget that Cannes is still a giant awards show. Here are our non-traditional awards.
Hottest ticket: A trip to "Google island," a fancy restaurant on a beach off the coast.
Tweet of the week: Poor Snapchat.
EXCLUSIVE: First look at 2018 #CanneLions Ferris wheel! pic.twitter.com/pZutbpsAuN

— Ben Winkler (@bwinkl3r) June 20, 2017
Best party: Spotify. Scoring Solange was a coup.
Most ad tech of ad tech yachts: Gabbcon
the most ad tech ad tech boat? pic.twitter.com/PXq6TYZuTD

— Jack Marshall (@JackMarshall) June 21, 2017

Weirdest gig: T-Pain performed for 100 or so people on Wednesday night on, yes, the Gabbcon yacht.
Most late-capitalism scene: The News Corp chateau, 20 minutes outside Cannes, featured inflatable pink swans in a pristine pool, two bored lifeguards and no swimmers, a giant pig roasting on a spit and a robot cat.
Biggest party pooper: Snapchat, a camera company, for not allowing people to take photos at its party.
Most clever marketing stunt: Snapchat gets the nod for its Ferris wheel — even if it was heavily Instagrammed by attendees.
Biggest marketing dud: Accenture Interactive built a Cannes Connect band that would allow people to share contact information by wrist bump. We did not witness anyone using this.
About last night
Viacom hosted an exclusive private dinner at Château de La Napoule, with invites going out to marketing executives at the CMO level or above. Jeffrey Katzenberg and Ron Howard dined with Viacom CEO Bob Bakish at his table. Joe Jonas' new band, DNCE, performed for the 200 or so guests.
Overheard
"That's like Warner Bros. saying they don't want an Oscar: 'Come see our movies, but please don't give us any awards!'" — tech exec on Publicis Groupe's decision to abstain from Cannes and other marketing events next year
"It's probably because they weren't winning any awards." — reporter on Publicis pulling out of award shows
"It's Thursday in Cannes where things start to go pear-shaped." — publishing exec on the Croisette
Digiday Cannes Podcast: Vox Media's Jim Bankoff
Vox Media CEO Jim Bankoff joined this edition of the Digiday Podcast from Cannes to discuss how to build a modern media company. Some highlights:
On bad ads: "Publishers previously were willing to put who-knows-what on their pages. They cede it to these sometimes decent, sometimes janky companies to put things on the page that slow it down, contribute to a worse consumer experience and push down CPMs."
On brand advertising in digital media: "The internet has revolutionized the bottom of the [marketing] funnel. Think of Google and Facebook. It's wonderful. It's revolutionary and has created trillions in industrial value because they can fulfill that demand. But first, there needs to be demand created."
https://digiday.com/?p=242744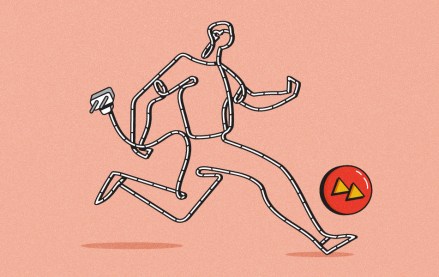 September 22, 2023 • 4 min read
Women's sports are having a moment. Brands, media companies and agencies are looking to get in on the action.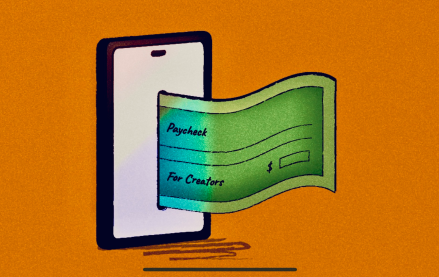 September 22, 2023 • 6 min read
The Hollywood strikes were supposed to be a game changer for many of them, but the situation hasn't quite lived up to the hype.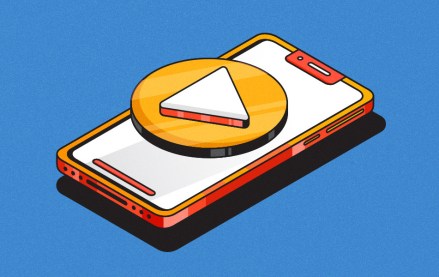 September 22, 2023 • 5 min read
Given the rise of short-form video, agencies that focus on the format, rather than specific platform expertise, will reap the rewards.