'Bring in the younger generations': Inside Travelers' influencer marketing strategy
October 14, 2020 • 4 min read
•
•
Travelers is building its use of influencers — comic book artists, musicians, lifestyle influencers and more — to reach new audiences. And over the last 12 months or so, it has started to use an organic and paid influencer strategy to get the attention of younger audiences.
Doing so allows the insurance giant to reach audiences who may not be part of the typical target demographic of Travelers' more traditional marketing efforts. Adding influencers to the mix will likely help the company pitch millennials and Gen-Z consumers on its insurance products as those demographics start to reach the age where they would purchase personal insurance, according to influencer marketing experts.
 Per a 2015 study by Deloitte, major life events like marriage, having children or purchasing a home typically motivate the purchase of insurance.
"An influencer strategy is a little new for us," said John Morris, senior vp of enterprise integrated marketing at Travelers. "We will work with influencers on a paid basis to tap into new audiences. That's something we've started to look more closely at as a part of our marketing mix. It's a way to bring in audiences we may not normally get to."
Most recently, the insurance company and creative ad agency TBWA/Chiat/Day in New York worked with comic creators Gail Simone, Jim Calafiore and Jeff Veregge. The team put together a new comic called The Legend of Z-Hawk, which is part of the "Unfinished Story" of Zaadii, published to pay tribute to Zaadii Tso, a three-year-old boy who loved comics who was killed by a distracted driver in 2015.
The comic is part of the on-going "Unfinished Stories" ad campaign by Travelers, that imagines what the lives of people who have been killed by distracted driving would be if they were still alive today.
Simone posted organically about the comic last week to her over 160,000 Twitter followers. Since then, the comic has garnered over 1.6 million organic impressions, over 2,000 retweets and over 200 replies. So far, the Zaadii comic is the only influencer strategy that has been fully organic for the company.
Typically, Travelers will seek out influencers based on the focus of the campaign. For example, in 2019 when Travelers released its "Unfinished Stories" spot about Shreya Dixit, a young woman who loved to sing but whose life was also cut short by distracted driving, the company paid five influencers in the music space to help boost awareness on Facebook and Instagram. That drove more than 2.2 million impressions for the paid campaign as well as 779,794 views, according to the company.
It's unclear how much Travelers has spent on influencer marketing as Morris declined to break out spending outlays for influencers or share how the company divvies up its media budget. However, Morris did say that influencer marketing makes up a "relatively smaller piece of our spend" and that "whether or not that will grow over time depends on the effectiveness of the channel. We measure everything. If we see the channel being effective we'll lean into it more — but it's early days."
From January to June of 2020, Travelers spent $7.4 million on media, per Kantar. In 2019, Travelers spent $45.3 million on media, according to Kantar's data, which excludes social media spending as the company doesn't track those channels.
"It's vital for older, more traditional companies such as Travelers to get engaged in influencer marketing," said Danielle Wiley, founder and CEO of influencer marketing agency Sway Group. "As audiences age, it's vital for brands to continue to court and bring in the younger generations, and the fact is, media consumption has changed dramatically."
With millennials and Gen-Z less likely to watch television and more likely to be on platforms like Instagram and TikTok, reaching those audiences through influencers makes sense to Wiley.
Kristy Sammis, executive director of the Influencer Marketing Association, agreed adding that "Working with influencers — who skew younger — is a savvy way for Travelers to reach maturing [into adulthood] audiences with relatable messaging. More than anything, it takes the abstract concept of 'insurance' and makes it a real thing that everyone, even young people, really do need to think about. It moves the conversation out of the 'old white men golf tournament ads' realm and into the social spheres where young people are listening and engaging."
https://digiday.com/?p=380516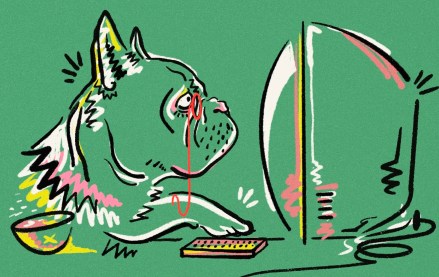 October 2, 2023 • 7 min read
•
•
When it comes to agencies, both of Meta's older sibling social media platforms may be past their primes.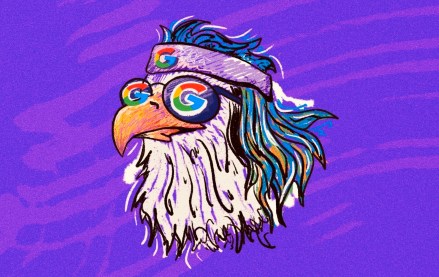 October 2, 2023 • 3 min read
•
•
The legal battle sees Apple and Google et al attempt to conceal their inner workings, developments that mirror the experience of their media customers.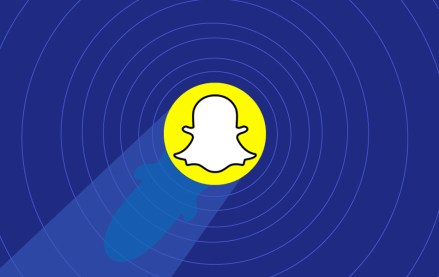 September 29, 2023 • 3 min read
•
•
"We are not diminishing the importance of AR," he said. "In fact, we are strategically reallocating resources to strengthen our endeavors in AR advertising and to elevate the fundamental AR experiences provided to Snapchat users."