For brands, teaming up with influential Instagrammers is fast becoming a smart way to reach a fashion-savvy audience.
Last week, Lord & Taylor infiltrated Instagram feeds of thousands by asking 50 hand-picked bloggers to style a dress from its new Design Lab line, then share with their followers. And just like that, the colorful boho dress sold out, proving just how influential a team of bloggers can be when pushing a product.
But the campaign raised questions alongside sales dollars. Where was the disclosure? The slew of Instagram posts that showed the dress worn in different ways by different bloggers tagged Lord & Taylor's Instagram account and mentioned the Design Lab but lacked specific transparency regarding the sponsorship.
The issue is partly a result of the relative immaturity of the platform. After all, Instagram wasn't created with such uses in mind. While there's no prohibition against promoting brands, Instagram doesn't have an easy way to say a post was created on behalf of a brand, other than add a sponsor notice or hashtag in the caption.
Style Coalition founder Yuli Ziv isn't convinced that the popular practice of "vague disclosure" of mentioning the sponsoring retailer in a caption will harm the bloggers' brand, even if they're not being totally transparent with their followers.
"As long as the content still feels organic or natural, I'm not sure the followers really care if the disclosure is straightforward or more vague," said Ziv, whose company matches online influencers with retail campaigns. "That's the reality of influencer marketing: [These bloggers] have hundreds of thousands of followers, so it seems obvious that they're working with brands."
Because of the major exposure the top Instagrammers have, we can expect two things: Retail partnerships and sponsored content will continue, along with disagreements surrounding the nitty-gritty of disclosure rules and guidelines. But the age of influencer-driven advertising is here to stay.
The FTC's guidelines state that any paid partnership (Lord & Taylor told Adweek that bloggers were paid for posting about the dress but didn't specify how much) must be disclosed by bloggers to their readers. Acceptable verbiage, per the FTC, includes hashtags in captions like #ad or #sponsored, or announcements that they've "teamed up," "partnered with" or are "working with" a brand.
Cara Loren's lifestyle and fashion blog and Instagram account has raked in nearly 500,000 followers, and she has worked with brands like Nordstrom and Lord and Taylor for sponsored posts and giveaways, with strong results: her Instagram of the Lord and Taylor dress received 13,000 likes. Loren also uses Like To Know It, a third-party platform for bloggers (similar to Like2Buy for retailers) to share where products can be purchased, which enforces her effectiveness when working with brands.
Daniela Ramirez is a fashion blogger who has worked with Lord & Taylor's Design Lab for multiple posts. Her account follows a common formula for Instafluentials: Full sponsorship disclosure on the blog, vague verbiage on Instagram. However, one problematic sponsored post (below) stuck out on her feed: It read like an ad and wasn't labeled as such, which could be misleading to the outside observer.
But Ramirez's core followers shouldn't have been thrown off. According to Ramirez, the Instagram was part of a P&G sponsorship she announced earlier on her blog. She said that the ad is fitting with her personal brand.
"We, as bloggers, curate all the content; I chose the products, the theme of the picture, I took the picture and edited, and I fully wrote the caption. There is a lot of work and thought behind it; it is not just an 'ad' that was sent to us to be published in exchange of monetary compensation," said Ramirez.
That could turn out to be a problem, according to Ted Murphy, CEO of influence marketing firm IZEA.
"It harms the relationship the creator has with the readers," said Murphy. "Whenever something is posted, they're going to question if it's organic, and when that happens, this whole space starts to fall apart. It chips away at the very reason why it's so effective."
That watchdog opinion isn't shared by everyone involved in Instagram advertising and sponsorships.
"As long as the content still feels organic or natural, I'm not sure the followers really care if the disclosure is straightforward or more vague," Ziv said.
https://digiday.com/?p=113252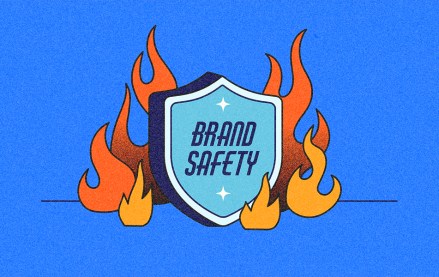 November 28, 2023 • 6 min read
"Major brands' search ads can appear on piracy, pornographic and sanctioned websites," research claims.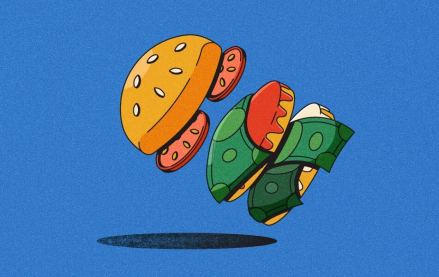 November 28, 2023 • 6 min read
As more influencers look to get into food content creation, brand opportunities are following.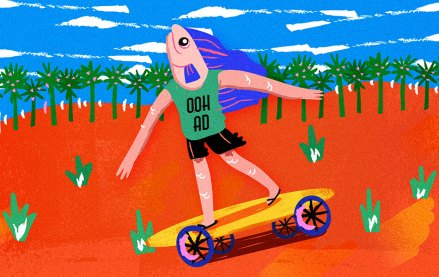 November 28, 2023 • 7 min read
As major marketers like Maybelline experiment with faux OOH, more marketers are open to the idea.