Yo! Marketers, publishers take a ride on the latest messaging app
August 18, 2014 • 5 min read
•
•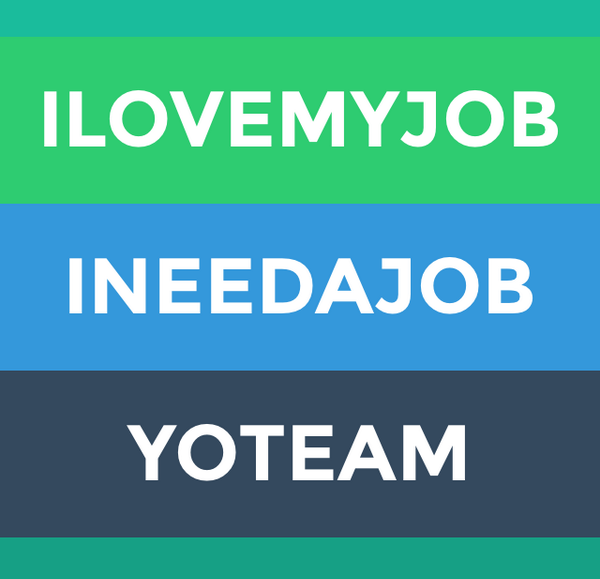 Why talk in 140 characters, when you can do it in two?
With a new set of features and a $1.5 million funding round that values it somewhere between $5 million and $10 million, one-trick-pony app Yo is now actively courting marketers and brands. According to its founders, the app has 1.2 monthly active users and 150,000 daily active users. Its only function: to send a "yo" to users with the press of a single button — a communication tool so simple that at its outset, it was created as a joke on April Fool's Day this year.
Following the newest funding round, the app has expanded its capabilities. It now has user profiles, which helps brands understand who, exactly, is Yo-ing them. Another new feature lets you open a link attached to a Yo — publishers can use this to send relevant items to followers, while brands can send content, new product announcements, or anything else.
One of the earliest brands on the platform was job recruiting site Monster.com. It created API accounts called "ILOVEMYJOB," "IHATEMYJOB" and "INEEDMYJOB," then asked people to Yo them. "It's exactly the people we want to go after," said Patrick Gillooly, director of social media at Monster, referring to most of the younger people who use Yo.
Subscribers to Monster's Yo number well into the thousands, said Gillooly. The company will Yo back at people, then check out their profiles to see how else they can contact them, especially if they said they were looking for a new job.
Do you want a new #job? Are you on @Yoapp? Then #Yo us at INEEDAJOB! pic.twitter.com/OOE8myf3yL

— Monster (@Monster) August 12, 2014
Brands are essentially turning the notifications into advertisements — and getting pride of place in one of the most important properties on consumers' phones: as a pop-up notification. "We're beta testers," said Gillooly, who also said he has been working with Yo to provide feedback on other features they might want to see. Brands don't need to work with Yo to get on the app. Yo has an open index that anybody can join, akin to creating an RSS feed that others can subscribe to. Once brands or publishers get in, they will appear in the "index" section of the app. Other companies on the index today include the NBA, Gett Taxi and Citibike. (The latter sends you a Yo when bikes are available near you.)
But Yo is also out there actively pitching brands, co-founder Or Arbel told Digiday through email. He declined to disclose further details but said that brands with interesting services to offer get to be "exposed to a new user base, and engaged by new people."  The new features — especially the ability to send links — is proving to be fertile ground for news organizations. The WSJ has signed up, according to this tweet from the paper's tech columnist, Christopher Mims.
Want an alert whenever @WSJD publishes a new article? Send a "Yo" to WSJD — tapping the alert opens the link. pic.twitter.com/JKsa3JZAR6 — Christopher Mims (@mims) August 14, 2014
Following "WSJD" on Yo gets subscribers a news alert whenever the tech section posts a new story. BuzzFeed is also in: Yo them at "YONEEDTHIS" and get a picture of a cute animal.
Now This News, which uses Yo in the newsroom to nudge people when they're late for meetings as a kind of red alert "I need to see you now," is also on the platform as of Thursday. Athan Stephanopoulos, svp strategy and partnerships at Now This News, said that the app "feeds into the thesis of our business as a socially distributed newsroom."
"The reality is consumers are in a lot of different places," he said. "We're happy to kick the tires to be one of the first to learn and grow with them." In the first 24 hours, NowThis saw a 4,000 percent growth in subscribers, said Stephanopoulos. A "company policy" doesn't let him share what the actual number of subscribers is, he said. NowThis has also created a video for its other social channels to let people know it's now on Yo.
At TBWA/Chiat/Day in New York, Charlton Roberts, a software engineer at the shop's Pilot group, is using Yo to keep track of his multiple projects. If a server is running hot, he gets a Yo, when a service has broken a record for new user signups, he gets a Yo. If the site goes down, everyone gets a Yo. "The app is the next step in the logical conclusion of the compression of information," he said.
Yo has also added hashtags, another boon for brands, which can add a hashtag in the app. A post from the company announcing the update said "brands, TV shows, blogs or any website owner can easily show they hashtag count." Among the trending hashtags Friday were "Get Venteo App," and "Now This."
"Having brands loyals Yo-ing the brand hashtag can get [the brand] on the trending page, which is also very powerful exposure," he said.
Yo is just the latest in a rising tide of messaging apps, like WhatsApp, which, unlike traditional social platforms like Twitter or Facebook, don't rely on open broadcasts. Brands and publishers can't operate on these closed networks the same way as they do on Twitter. Advertising is difficult, and figuring out what users are talking to in order to push through the most relevant messages is close to impossible. Measuring impact is also difficult.
But Yo's relative opacity — not many users have added profile information — also creates its own problems.
The app has verified accounts, said Arbel, with a checkmark on them. But that doesn't seem to be doing enough. But Yo also has a  "squatting" problem, one that the company isn't quite sure how to deal with. For example, the username "Pepsi" is taken — but the company says it is not on Yo. Same with McDonald's.
And then there are the copycats. There's now an app called "aiYO," an expression that in parts of Asia indicates frustration or disappointment. There's "Ahoy," which sends that seafarer's phrase, along with a location. And there's "Hey," which lets you change the meaning of your message depending on how many "Es" you use in your Hey.
For his part, Adam Kerj, chief creative officer at 360i is already looking at using "Shots," a Justin Bieber-backed selfie-only app. "So many apps, so little time," he said.
https://digiday.com/?p=84276
October 3, 2023 • 2 min read
•
•
In episode four of the "Is This The Metaverse?" narrative podcast, Glossy international fashion reporter Zofia Zwiegliska spotlights the brand opportunity when it comes to fashion in the metaverse.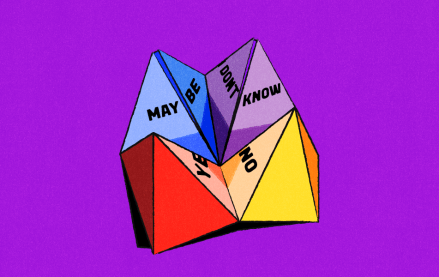 October 3, 2023 • 5 min read
•
•
Overall there's more due diligence from marketers when it comes to influencer marketing efforts now, according to marketers and agency execs, who say that there's been more rigor over the last year, and especially over the last six months.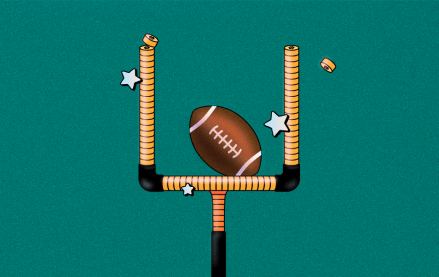 October 3, 2023 • 3 min read
•
•
The collaboration between the Los Angeles Rams and Snapchat goes back to 2020 as the Rams made became the first NFL team to conceive a Snapchat AR experience, affording fans the opportunity to virtually wear the team's recently unveiled uniform.