Brand winners and losers of Super Bowl LII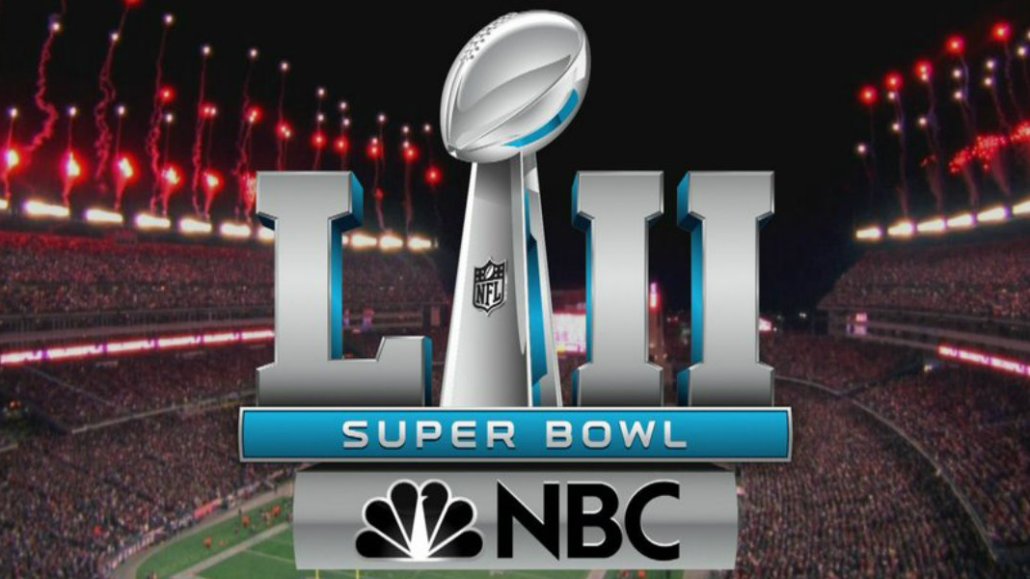 The Philadelphia Eagles triumphed the New England Patriots at this year's Super Bowl. Off the field, humor and nostalgia triumphed as brands oped for lighthearted messages in a departure from last year's politically tinged ads. Not everyone nailed it, though. Here are the brand winners and losers of Super Bowl LII.
Brand winners: 
Amazon
Amazon's 90-second "Alexa Loses Her Voice" Super Bowl ad was the top-rated in USA Today's 30th annual Ad Meter and accounted for 9 percent of all Super Bowl ad-related digital content, according to Amobee data. The celebrity-heavy spot featured a cameo from Jeff Bezos along with Gordon Ramsey and Rebel Wilson vying to be the voice of Alexa. But it was Cardi B who was the third most-tweeted about star of the night, generating 14,036 tweets, according to Amobee. Of course, Cardi B and the other celebs also promoted the spot on social.
Heyyyyyy!! Ask Alexa your ⁰questions @amazonecho during the big game! It's gonna be crazy!! pic.twitter.com/DNxqHODa79

— iamcardib (@iamcardib) February 4, 2018
Tide
The laundry soap took control of the Super Bowl on the TV and second screen with commercials in every quarter that referenced past popular Super Bowl ads and featured David Harbour, known for playing Jim Hopper in Netflix's "Stranger Things." In the spots, Harbour asks viewers to question every ad they see in the Super Bowl because every ad that has clean clothes must be a Tide ad. Tide generated 52,254 tweets during the game, with 32 percent being positive, 49 percent neutral and 19 percent negative.
Was your favorite #TideAd a #TideAd? Sounds like it. #SB52 #SBLII pic.twitter.com/sWU3ySHBfY

— Tide (@tide) February 5, 2018
Mountain Dew and Doritos
The ad by Goodby Silverstein & Partners combined both snack brands in a rap battle with Morgan Freeman (Mountain Dew) and Game of Thrones' Peter Dinklage (Doritos). Mountain Dew was brought up in 11 percent of all Super Bowl ad-related digital content, with Morgan Freeman mentioned 26,074 times on Twitter and Dinklage, about 13,202 times, according to Amobee. The hashtag related to Mountain Dew and Morgan Freeman #IceCold saw 16,451 mentions on social media, while the Doritos hashtag #SpitFire saw 15,372 mentions on social media, according to Sprout Social. Mountain Dew and Doritos also tied in a Snapchat lens that Morgan Freeman and Peter Dinklage demonstrated how to use.
Think you're more #ICECOLD than Morgan Freeman? Let's see it on Snapchat. pic.twitter.com/4BV57fVeh4

— Mountain Dew® (@MountainDew) February 5, 2018
Brand Janet Jackson
An early winner in this year's Super Bowl wasn't even there. Justin Timberlake performed in the halftime show for the first time since the infamous wardrobe malfunction with Janet Jackson 14 years ago. People protested Jackson getting the brunt of the bad press for the nip slip using the hashtag #JanetJacksonAppreciationDay while panning Timberlake's own wardrobe.
By the beginning of the second half, #JanetJacksonAppreciationDay had been used more than 77,000 times, with 91 percent of comments carrying a positive sentiment, according to Brandwatch.
Spotify jumped on the moment:
https://twitter.com/Spotify/status/960320174602768384
HQ
Two million people tuned into HQ, the real-time trivia app, at halftime after HQ announced it would give away $20,000, the most it's given away at one time. That means that 2 million people tuned out (or at least had part of their attention aimed at their phones) when Justin Timberlake took the stage for the Pepsi Halftime Show. The audience size dropped to 1 million viewers as Timberlake ended his performance and the Super Bowl went into another commercial break, but by the end of the HQ game, the app still had more than 250,000 viewers.
Brand losers:
Dodge Ram
Dodge Ram's ad showed workers and shots of Ram cars set against a Martin Luther King Jr. speech from 1968, sparking criticism by social media users for its use of an iconic civil rights speech to sell cars. It didn't go over well on social. Sprout Social found that the brand received 48,777 mentions across social media and 81 percent of them were negative.
Wow so we using #MLK to sell Ram trucks???? Hell naw….#SuperBowl

— MissesE (@choclatecandi30) February 5, 2018
Non-feminist ads
In a year where the #MeToo movement took hold of the nation, most brands played it safe and steered clear of commenting on the cause.
The 3% Conference analyzed all the Super Bowl ads and polled Twitter to see which ads had at least one woman who was defying stereotypes and acting as the hero of the ad. Many failed its test, according to 3%, including Kia, Budweiser, Intuit, Pepsi, Toyota, Yellow Tail Wine, Persil, TurboTax, SquareSpace, Febreze, Michelob Ultra, Pringles, Diet Coke, QuickenLoans, Doritos, Tide, Dodge, M&Ms and Sprint.
Kia, for one, got called out for stereotyping women as groupies in its Super Bowl spot:
having fun playing spot the female stereotype in these superbowl ads @kia went with the classic groupies #3percentsb #NotBuyingIt pic.twitter.com/RpATWHxCfy

— Maranda Ryser (@marandaryser) February 5, 2018
Oreo blackout wannabes
A short blackout during a commercial break in the second quarter some brands trying to relive Oreo's real-time "dunk in the dark" marketing coup of 2013, but they didn't quite measure up.
Why you gotta keep us in the dark like that @NBC? #blackout #superbowl pic.twitter.com/38qaRuDoPY

— Doritos (@Doritos) February 5, 2018
Clean clothes are still clean in the dark. If it's clean, it's a #TideAd #SB52 #SBLII #blackout

— Tide (@tide) February 5, 2018
https://digiday.com/?p=274737