They are all over Twitter. You can't escape them on Instagram. They pop up on Facebook, and now they even appear in print, on TV, in music videos and on packaging. Hashtags, whether you like it or not, are everywhere.
Hashtags have been around for almost six years now, and while you might think their ubiquity would render them less effective as a marketing tool, many brands appear to believe otherwise. Brands are still gung-ho about using hashtags for organizing conversations and pushing campaigns.
"With social being so much a part of life as we know it, the hashtag has evolved into a character – something that can describe a mood or experience that ties people together," said Jennifer Manger, social media marketing manager at Wells Fargo. "Being able to join in that experience is exactly what brands want to do, but in a relevant social context."
The problem is, with 75 percent of social media users deploying hashtags, there's a lot of noise for brands to cut through. Still, some brands are seeing what they claim is relative success with hashtags. According to Erich Marx, director of interactive and social media marketing at Nissan, the auto brand's hashtag #Nissan360 — in conjunction with a huge, press-focused driving event — was recently used "north of 1,000" times.
"The number of mentions and shares as well as the engagement we saw from press and fans alike was beyond our expectations," said Marx. "Nissan's hashtag strategy is to use them in connection with campaigns and/or events as a way to build momentum and enhance engagement and sharing and, ultimately, reach. And we see more engagement today than in past years."
Similarly, Wendy's says it has seen great success with its recent #PretzelLoveSongs campaign, which involved asking fans to tweet their praises for Wendy's new pretzel bacon cheeseburger. The burger chain then turned the funny tweets into parody power ballad music videos. Wendy's svp of corporate communications Denny Lynch tells Digiday that 83 million unique people were exposed to the #PretzelLoveSongs on Facebook. As such, Lynch still sees hashtags as a new and useful tool for Wendy's.
Still, not everyone is enamored of the hashtag. One agency staffer shared an anecdote about a particular client's hashtag campaign that needed to be tracked. The numbers were dismal: single-digits dismal. And to add insult to injury, some of those hashtagged tweets were created by agency staffers themselves from their personal accounts, trying to get the hashtag going.
This is perhaps not so shocking given some of the hashtag campaigns of recent vintage, which have ranged from cheesy (Jell-O's #FML aka "Fun My Life" hashtag campaign) to desperate (like these brands, trying to capitalize on trending hashtags), to abusive (did you really need to put 24 hashtags on this Instagram photo, Trident?).
"A hashtag has to have a purpose: Is it making the idea bigger or better?" asked Julian Cole, head of communications planning at BBH. "At the moment, I think there are just a lot of people adding them to the end of their TV spots; it is the new URL, which is a bit lame."
But the biggest risk for brands is not that their hashtags may sound corny. Hashtag campaigns have a habit of getting hijacked. Last year, McDonald's launched its #McDStories campaign, which was intended for consumers to share positive stories and sentiments about the fast-food brand. It didn't take long, however, for the hashtag to become a thread of complaints, jokes, insults and horror stories from customers. McDonald's pulled the campaign in just two hours, but that's not stopping people from derisively using the hashtag to this day.
But don't expect the branded hashtag to go away any time soon. The fact that hashtags are so trackable makes them awfully appealing to brands. And now with Facebook officially integrating hashtag search into its iOS, you can expect to see even more of it.
"Today, hashtags provide more value to brands than to consumers," said Adam Kmiec, director of global digital marketing and social media at Campbell's Soup. "In time, this will change. The evolution of our language is changing faster and faster every day. The fact that brands are looking at how to match this tempo of change, shows how far we've evolved as marketers." #Luckyus.
Image via Flickr
https://digiday.com/?p=48514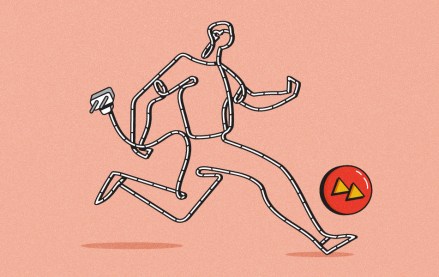 September 22, 2023 • 4 min read
Women's sports are having a moment. Brands, media companies and agencies are looking to get in on the action.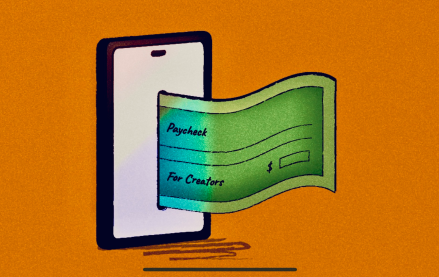 September 22, 2023 • 6 min read
The Hollywood strikes were supposed to be a game changer for many of them, but the situation hasn't quite lived up to the hype.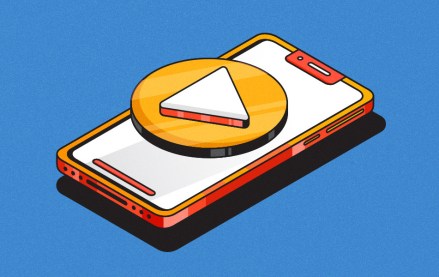 September 22, 2023 • 5 min read
Given the rise of short-form video, agencies that focus on the format, rather than specific platform expertise, will reap the rewards.