To stem falling sales, Blue Apron is pivoting to a more flexible distribution model
December 6, 2018 • 4 min read
Faced with falling revenue, Blue Apron is focusing on keeping its most valuable customers happy and offering more options to customers who may be tempted to cancel.
To do this, the company is pursuing a more flexible service model, including distribution through retailers like Costco or Jet.com, and offering more choices, including quick changes to plans and number of servings, meals that take less time to prepare, and limited-time, specialized offerings like Whole30-compliant meals.
"On the DTC side, we've learned a lot over the last few years on what changes we need to make to our offering, one of them is as much choice as possible," said Tim Bensley, chief financial officer, at the Raymond James Technology Investors Conference on Monday. "We've expanded the amount of choice in our offerings, both in terms of the menu items themselves — the basic meal offering, and the second part of it is making the actual e-commerce experience way more flexible."
The flexible approach, which has been rolled out over the last six months, addresses concerns of customers frustrated by a lack of control through the locked-in subscription model.
The company wants to keep existing customers and focus on the most valuable ones. Blue Apron, which in November reported a 28 percent year-over-year decrease in revenue to $150.6 million in the third quarter of 2018, is having trouble keeping customers. The company's subscriber base stood at 646,000 as of September — 25 percent lower than one year before. It's also been squeezed by competition from Hello Fresh, which reportedly has 33 percent of market share in the U.S., and Kroger, which earlier this year acquired meal-kit company Home Chef. Amazon, with a boost through its Whole Foods acquisition, is also offering meal kits under various brands on its e-commerce sales platform. In addition to dwindling customer numbers, Blue Apron is burdened by high customer-acquisition and supply-chain costs. According to recent reports, the company last year reportedly spent more than $400 acquiring each customer — a steep rise from the $94 it claimed in its S1 filing in June 2017.
Bensley said the company has been studying customer data and behavioral patterns. The top 30 percent of customers generate 80 percent of the company's revenue, so the route to growth will center on understanding the characteristics of the best customers and focusing outreach efforts on them.
"[It's] understanding what your best customers' attributes are to the acquisition model," Bensley said. "[We have] very good customers in every age group and income bracket; there are almost behavioral characteristics that help us more." In other words, the bar to participating in the program is somewhat more defined by the customer's willingness to cook rather than other factors, he added.
The company is also looking to extract more value from other customers who may not necessarily be interested in participating in the subscription model, including the 70 percent of customers who generate only 20 percent of revenue. Tie-ups with retailers and partnerships with WW, formerly Weight Watchers, will hopefully help the company scale further. Bensley said he's confident that Blue Apron can achieve profitability by the first quarter of 2019.
"[Some customers] might want to use the product periodically, maybe they don't like the subscription model and don't use it as frequently," he added. The choices the company is adding are based on insights it gets on why customers cancel, including the critique that the meal preparation takes too long.
David Bray, CEO of Briz Media Group, an ad agency that services tech companies that works with retailers, said Blue Apron is smart to focus on lessons from customer insights.
"As a DTC brand, they have been able to acquire customers, but it's proven to be challenging as a standalone distribution channel, so now they're looking at ways to streamline those costs, they're looking at existing customers, and using data from the DTC model to supplement that," he said.
According to market research firm The Freedonia Group, the U.S. meal-kit market is projected to be valued at $5.5 billion by the end of 2018. In a recent report, it said meal-kit companies have struggled to attract and retain new customers and successfully deliver fresh ingredients while keeping prices low. Former meal-kit subscribers point to high prices and issues related to order flexibility as reasons they canceled these services, the report said. The growth of this segment of the grocery market — representing just 1 percent of overall grocery sales — is expected to slow over the next five years as the line between meal kits and e-commerce grocery services blurs.
Freedonia Group analyst Cara Brosius said the recent moves from Blue Apron are a good strategy, though they may not be the lifeline the company is looking for.
"Blue Apron's partnerships with Costco and now Jet.com, Grubhub and Seamless are a step in the right direction but not enough to get the company back on track," she said. "The lifeline that Blue Apron needs is to be acquired by a grocery store. Grocery stores have established distribution networks and a better supply chain than independent meal-kit companies."
https://digiday.com/?p=314352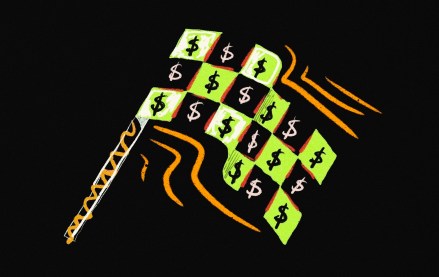 September 26, 2023 • 3 min read
With three Grand Prix races in the U.S. this year – Miami this past May, Austin in October and Las Vegas in November – the interest from U.S. marketers in Formula One has increased this year, according to agency executives, who say they expect that growth to continue next year.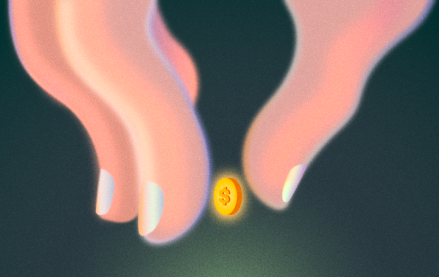 September 26, 2023 • 6 min read
A Digiday+ Research survey found that brands and retailers report using Facebook less over the last few years, all while the platform's value to their revenues and brands has increased.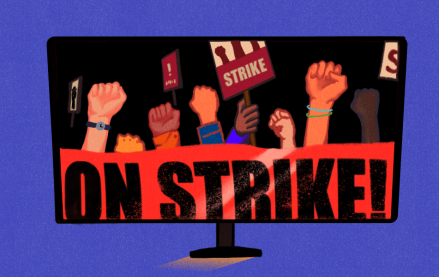 September 26, 2023 • 5 min read
The timeline for a return to business as usual – whatever that may mean now – is yet to be determined.