Too big to ignore: Amazon's biggest threat is from regulators
October 5, 2017 • 5 min read
•
•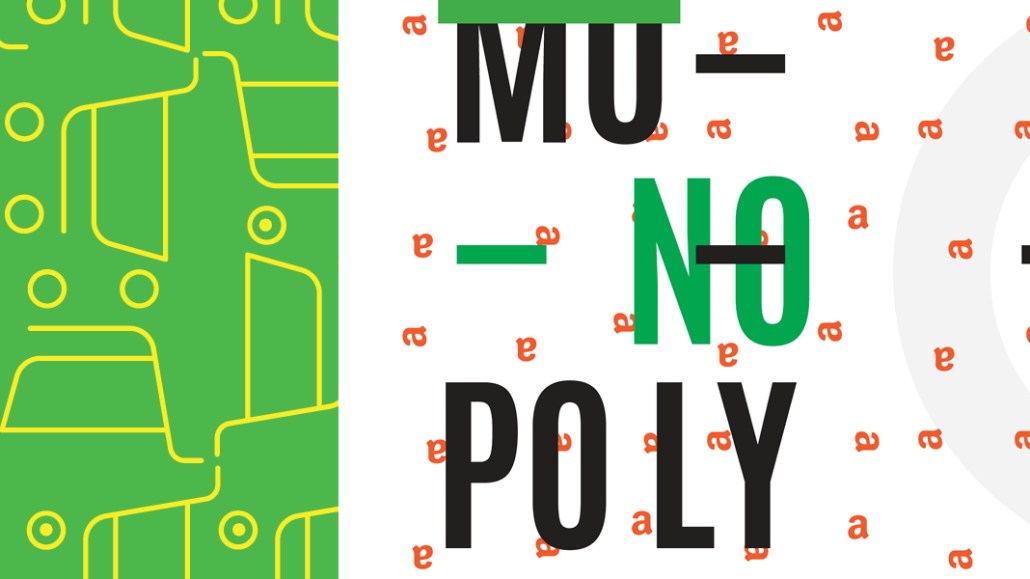 When Amazon decided to buy Whole Foods for $13.7 billion, the retail industry responded with a resounding "gulp."
The news inspired Amazon antagonists to speak up: The company has gotten too big to fail, and it's competing in too many industries. Now, as it thunders into the grocery market, it's time to do something.
The call to break up Amazon has one vocal supporter: President Trump, who said in a May 2016 interview that Amazon chief Jeff Bezos (who also owns The Washington Post and against whom Trump has a personal grudge) had a "huge antitrust problem" and is sitting on a monopoly that needs to be divested.
Talking down big business in favor of small, locally owned companies has been political lip service for a long time. And while in the case of Amazon as a monopoly, no action is apparently imminent. After all, according to the U.S. Census Bureau, Amazon currently accounts for only 5 percent of total retail sales (excluding food).
But it's not entirely out of the question that the company could eventually split off one or more of its businesses.
"It's certainly plausible — someday," says Cooper Smith, head of Amazon research at digital intelligence firm L2. "With the dominance of tech giants like Amazon and Google, we're almost anti-antitrust today. It's incredible how large and how important these organizations have become in their industries."
Current antitrust laws in the U.S. are relatively helpless against Amazon, though. They're set up to target companies that are hurting consumers, not other businesses, so it's not in the nature of the Federal Trade Commission or the Department of Justice to rule that companies must "play nicer" in order to help other businesses stay afloat. Plus, Amazon competes on pricing, and according to the FTC, it's nearly impossible to prove that "too-low" prices are unlawful, unless a company is specifically lowering prices to drive out competitors, then raising them after competition is out of the way, something Amazon hasn't done.
"The idea is that Amazon simply has its tentacles in too many different businesses," says Smith. "Amazon is the e-commerce leader, retail dollars are leaving brick and mortar, going online, et cetera. But where we could get closer to an actual breakup is if Amazon becomes a bigger player in these secondary businesses. Amazon is taking market cap away from traditional enterprise companies, and what happens if Amazon becomes the leader in retail, cloud computing, advertising, media and shipping logistics?"
Those businesses include Amazon Web Services, its cloud computing business that has begun to take market share from traditional leaders like Oracle and Microsoft, and advertising, which Smith calls Amazon's "dark horse." According to a recent L2 Amazon report, advertising is Amazon's fastest-growing line of business, worth $2 billion, while a 2016 BloomReach survey found that 55 percent of online shopping searches start on Amazon. Shipping and logistics, which Amazon sees as complementary to its retail business, could become a considerable business arm as well, as the company spends more to reduce costs of delivery and fulfillment. Amazon Video, meanwhile, is now the third-largest online streaming service after Netflix and YouTube.
If the FTC or DOJ were to rule that one or more of those businesses had to be divested by Amazon, it's possible that Amazon's biggest competitive strength — its ability to take continuous profit losses while still growing the top line — would be weakened, meaning it may not be able to deliver on its promises, like fast, free shipping.
"A breakup would set a precedent for the retail industry," says Smith. "Amazon has set the standard for what customers want from a retailer, and if it were broken up, more retailers would attempt that model themselves. They have a difficult time keeping up today because Amazon can absorb its profits and reinvest them in the organization like no other retailer can."
While Amazon may be a boon for time-strapped customers now, it's arguable that Amazon's unbridled dominance is stifling competition and innovation, which could make for a less robust market and limit options for consumers in the long term. But diminishing Amazon wouldn't be a magical cure-all for retail.
"Amazon being broken up in any way will not save retail from itself," says Jared Blank, svp of data analysis and insights at analytics firm Bluecore. "Amazon's investments have been in customer service, data and quick delivery. Undercutting that wouldn't send people back to the malls. It wouldn't be helpful to Amazon, and it wouldn't really help retail. Marketplace sellers are also often overlooked, but they benefit a ton by having Amazon as a distribution channel."
If any action is taken against Amazon, it's going to be a lengthy legal process. Jason Goldberg, the svp of content and commerce at SapientRazorfish, reiterated that current antitrust laws aren't equipped for a company like Amazon.
"Congress would basically have to pass a new law, and then we'd have to change how those laws get interpreted," says Goldberg. "We have conservative antitrust laws that are centered around protecting consumers against, say, inflated prices. Our antitrust laws are basically outdated because in the digital world, Amazon can sell stuff at a loss almost forever to help grow their business."
Blank points out that the most recent company to face antitrust scrutiny was Microsoft in the 1990s, when it was worth $900 billion by today's dollar. Amazon, while seemingly too big to fail already, is worth $497 billion.
"The conversation that has come up so far is around the Whole Foods purchase and the president's grudge," says Blank. "I don't buy it. Amazon making people uncomfortable isn't a valid reason to break it up."
Update: This article was edited to include U.S. Census Bureau data reflecting Amazon's share of current retail sales.
https://digiday.com/?p=257090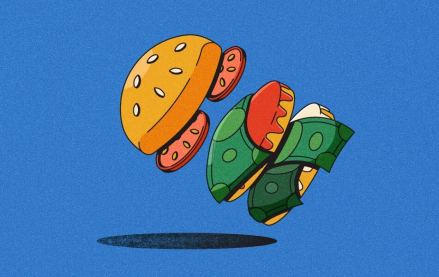 November 28, 2023 • 6 min read
As more influencers look to get into food content creation, brand opportunities are following.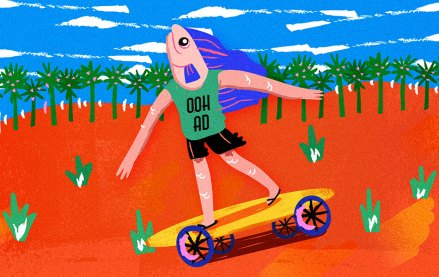 November 28, 2023 • 7 min read
As major marketers like Maybelline experiment with faux OOH, more marketers are open to the idea.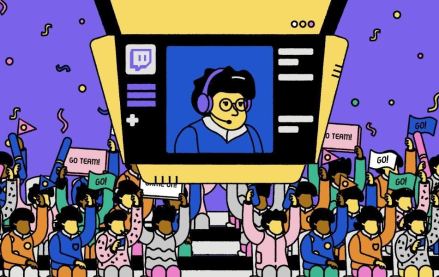 November 28, 2023 • 4 min read
The love affair between Alienware and Team Liquid does not mean that every esports organization is suddenly going to be all-in on wooing the endemic brands they once spurned in 2024. These days, esports organizations' varying level of interest in endemics is a matter of their broader brand identities — which are rapidly diverging.