The Instagram Effect: How the platform drives decisions at fashion brands
March 4, 2016 • 7 min read
•
•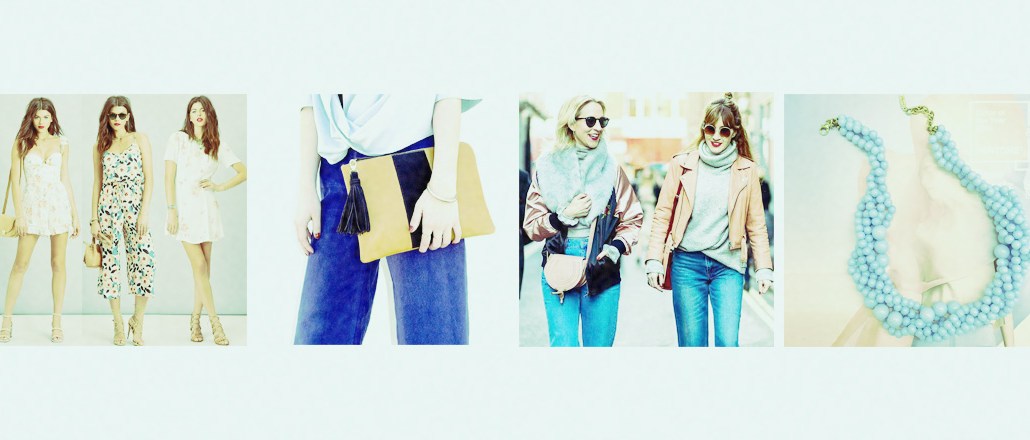 Baublebar, the online retailer for fast-fashion jewelry, goes through its production design cycle in just a few weeks, from initial sketch to site launch. Co-founder Daniella Yacobovsky said that to keep up the pace, the team must have a clear grasp on what's trending, what's resonating with Baublebar's customers, and current colors, patterns and designs.
For such inspiration, "we rely on every single touchpoint that we can get access to," said Yacobovsky. The most important touchpoint, for now, is Instagram.
"We track the runways on Instagram, we forecast trends on Instagram. There's never one clear answer — 'this is the color of the season' — but you pick up threads," said Yacobovsky. "If we keep seeing statement earrings across Instagram, we'll tease that with our audience to see how they react. If we're seeing that off-the-shoulder tops are big on Instagram, we'll match our accessories to that trend."
In fashion, Instagram has become the top social platform where users engage with brands. A recent report on New York Fashion Week by digital think tank L2 found that Instagram far and away drove the most engagements (likes, comments and shares) on social media. Of the 13 million total interactions during NYFW fall 2016, 97 percent took place on Instagram, with 2 percent on Facebook and 1 percent on Twitter.
As a result, fashion retailers are increasingly using the platform as more than a place to amass followers and likes. It has become a rich vein of consumer and industry information, helping to conceptualize production design, engage with customers, and determine where advertising and content marketing resources should go.
"Instagram is our first point of contact"
Fast-fashion e-commerce company Boohoo.com approaches selling fashion by breadth, not depth: 500 products debut on the site weekly, with 100 units of each product available. If it sells well, the company will invest in more colors, sizes and overall inventory for the product.
To figure out what will perform on the site, Boohoo turns to Instagram.
"We look to social channels to inform demand, and Instagram is our first point of contact with the customer to figure out if a product is going to be a best seller," said Natalie McGrath, vp of marketing in the U.S.
Online retailer Everlane launched a private Instagram account, @EverlaneStudio, in January to create a sort of focus group on the platform of engaged customers who could weigh in on new product designs and launches. Head of social media Red Gaskell called it a "an Instagram incubator" that cuts out the noise of the main account and rewards followers with early access to new products. 
Instagram is a go-to for introducing new apparel lines as well. Who What Wear, an online fashion publication, launched its first retail line for Target earlier this year. When the team began putting together ideas for the collection's launch, Katherine Power, CEO and co-founder of Who What Wear's parent company Clique Media Group, took to Instagram. She filmed a short video for the Who What Wear feed that asked its 1.6 million followers what was missing from their wardrobes.
What she found in the feedback was that young women were lacking options for affordable, trendy office attire.
"They wanted outfits they could wear to work, and then to go out in afterwards, which wasn't what we were really expecting to design for Target," said Power. "But our followers told us what they wanted, and those are our highest selling items."
On Instagram, customer engagement should be taken into consideration.
"You have to listen to the consumer — and those that are nimble enough to react, do so," said Jason Stein, CEO of social media agency Laundry Service.
Trendspotting on Instagram
Such nimble retailers are looking to Instagram to make quick decisions about what items are in, based on what influential bloggers and editors are wearing.
"You can't spend follows and likes — you have to be smarter about how to leverage what's happening on the platform," said Apu Gupta, CEO of visual commerce platform Curalate. "'Trendspotting' is a great start. Savvy retailers look at hashtags to understand streetstyle and what's cool right now. It's not about your own products — it's about gaining insight into what people are wearing and how they wear them."
McGrath said that Instagram is useful in pointing to what's trending and what's going out of style, which the social team will then report back to the product team as they create new collections. For example, this spring season, bomber jackets are present across the social media accounts of fashion bloggers and influencers, and are now for top sellers on Boohoo. White trainers, however, are fading out in favor of nude shades.
Online fashion retailer Revolve, which houses hundreds of premium fashion brands, has everyone on its four-person social media team on a continuous Instagram hunt for the newest trends.
"Everyone on our social team stalks Instagram, Tumblr for inspiration," said Raissa Gerona, Revolve's vp of brand marketing. "We have to — our customer is, and we want to make sure we know what she knows, and then some."
Once it launches a new collection, Revolve then turns back to Instagram to sell it. Its in-house "portfolio brands" launch exclusively on Instagram, and according to Gerona, its latest brand called Privacy Please sold 225 percent more in its first week than any other launch (specific sales figures weren't divulged).
The power beyond the platform
Retailers are finding Instagram's reach of consumer insight goes beyond what trends she's trying. Some are using the platform as a testing ground for original content. When a topic or subject strikes a chord with consumers on Instagram, retailers have reason to believe the same will perform well as a content blog post or paid advertising.
"Before putting a ton of money into Facebook advertising, we'll see what people are looking at and responding to on Instagram and figure out what's going to resonate," said Baublebar's Yacobovsky. "It's testing before we deploy our spend."
It's been hammered into brands' minds that the content that works on one social platform isn't going to stick on every other. But Gupta said that's not what's happening here.
"Instagram images are more compelling than what most retailers have on a product page," he said. "So what else can you do this content? Brands are getting smarter about giving it a longer life — they think, I can put this on my website, into my app, into an email, into an ad."
If a customer likes a picture of a Baublebar necklace on Instagram, and then that same image reappears as a Facebook ad, Gupta said they'll be compelled to shop.
"They're essentially testing their creative before they put their money behind it," he said. "It recalls an image that you felt good about it, and then gives you an easy way to buy."
As new social platforms jockey for brands' attention and resources, however, Instagram's force in the fashion industry is not necessarily assured forever.
Snapchat, for example, has begun offering a new method for retailers to engage: "surveys." Brands like Mac and Birchbox have been experimenting Snapchat surveys by asking followers to screenshot their favorite of a few products within a series in a Snapchat story. Power at Who What Wear said when she posted the video to Instagram before the Target launch, the brand wasn't on Snapchat at the time.
"In a meeting, we tried a Snapchat story that showed a few prints, and asked people to screenshot the print they liked," said Power. "We had results before we even left the meeting — that was pretty powerful."
https://digiday.com/?p=164944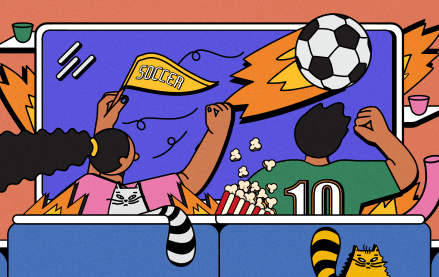 December 1, 2023 • 4 min read
Even if a game isn't make or break, sports leagues and brands want fans to be paying attention — and they're hopeful new strategies will get it.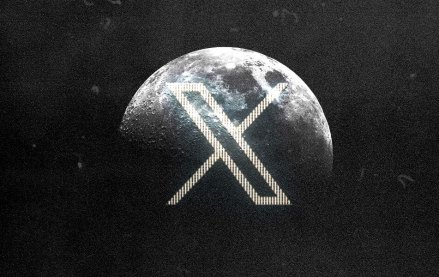 November 30, 2023 • 4 min read
In the packed DealBook conference in New York yesterday, owner Elon Musk bluntly told them to shove it.
November 30, 2023 • 2 min read
WorkTok, or CareerTok, is in full force. Combined, those hashtags on TikTok have over four billion views and it is benefiting Gen Z.