'Indefensible': Ad execs light up Google over brand safety
March 22, 2017 • 5 min read
•
•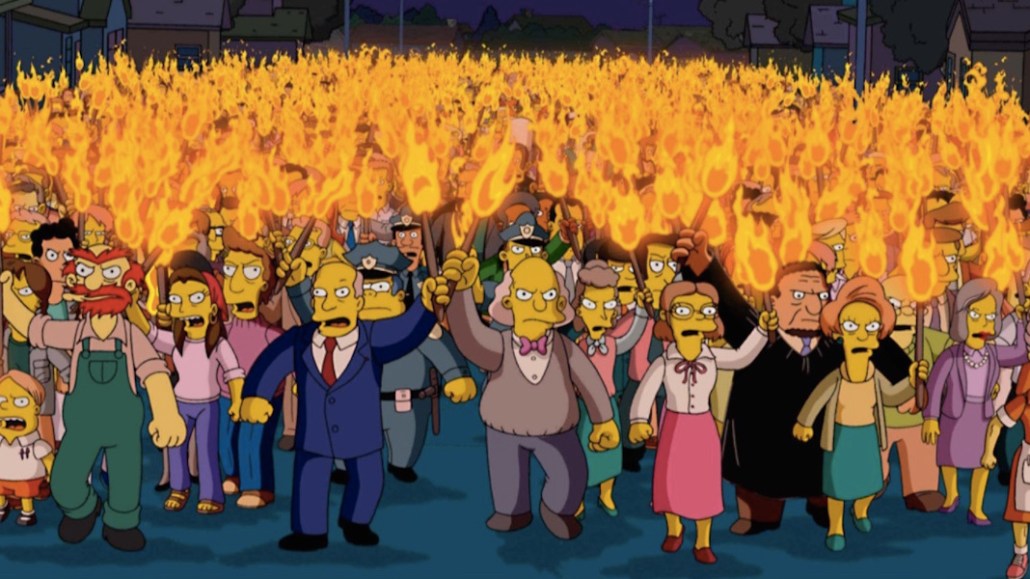 Google has taken a beating from U.K. advertisers this week for not fully throttling ad misplacement across YouTube and its display ad network. A slew of brands, including the British government and Channel 4, along with agency Havas UK, pulled Google spend. Some multinational brands, like McDonald's, have since followed suit.
Although the issue of brand safety is by no means new, an article in The Times last month brought the topic squarely into the public domain, and an avalanche of outrage across the advertising industry has followed.
The rub for advertisers: Google and Facebook not only guzzle more than 70 percent of the advertising spend in the U.K. but have failed to accept third-party content-verification tools on their platforms. And in the current polarizing political climate, advertisers are getting on their respective high horses.
"It is indefensible," said the chief operating officer of a major brand, who spoke under the condition of anonymity. "Google has the talent and can afford to fix it, so why haven't they bothered? Only a fraction of their ad revenue can derive from ad misplacement; there is absolutely no reason for them not to have a fail-safe."
Advertisers have been publicly critical of Google's habit of fobbing things off with a pat "we're working on it" response. This time, the U.K. boycott has prompted swifter action, and on Monday night, Google's chief business officer Philipp Schindler wrote in a blog post,: "In the coming days and months, we're introducing new tools for advertisers to more easily and consistently manage where their ads appear across YouTube and the web."
Problem solved, sort of.
Phil Smith, director general of British advertisers' trade body ISBA, said Google's stated intent and direction are welcome but that advertisers will require hard proof before feeling mollified.
"Advertisers will want to see concrete evidence that their brands cannot appear against inappropriate content. Advertisers are seeking guarantees and demonstrable action that will restore confidence in these platforms," he added.
Agencies are equally tough to impress. "They haven't really said anything, have they?" said a media agency CEO who spoke under condition of anonymity. "We don't know what these new tools will be, but it will be the responsibility of the agencies and advertisers in future. That's what 'more controls' really means." Simply put, it just shifts responsibility for the policing of ads to the advertisers and agencies. And why not: "Facebook makes a 45 percent margin, and Google 25 percent. If you create a platform that lets every weirdo in the world express themselves, you won't make that margin if you have to police it like a publisher," said the same media agency CEO.
That said, there are some in the industry that believe Google has had to shoulder a somewhat unfair portion of the blame. After all, this is nothing new, and, as Google's Matt Brittin stressed, the advertisers involved in this were "pennies not pounds" being affected.
Tempers are high for a mix of reasons. "Let's not forget this is the media old guard fighting back against the domination of Google and Facebook and sensing blood in the water," stressed an agency CEO who spoke under condition of anonymity. "Lots of people are using this as a PR stunt, claiming they are pulling budget, but all PPC is still live. I'm afraid 'slightly tweaking' doesn't have the same PR punch as 'pulling,'" they added.
Others are more adamant the attention is being diverted onto the wrong thing. "This faux anger is ridiculous," said a senior digital advertising exec, who spoke under condition of anonymity. "The question is how the hell do brands think that user-generated content on either Facebook or YouTube is somehow brand safe? Agencies unfortunately are caught in the middle of this. They get paid shit money. And they are instructed to buy cheap, and YouTube is cheap," he said. "YouTube is great at targeting which hits speculative metrics; but ads are placed against utter shit content. Most brands don't care; it's just that this has blown up that they are now crying foul."
And as with many things digital marketing-related, the underlying problem leads back to the pressure procurement teams have long put on agencies. The result: an obsession with buying massive volumes of inventory at dirt-cheap prices.
"We're still so squeezed by procurement on rates. It's incumbent on agencies to get across the value of media for clients though, and we haven't done a good enough job of that," said a senior digital exec at a media agency. "We let them buy cheap." Though the same exec also stressed that much of the time brand advertisers forge relationships directly with Google and Facebook, without the input of their agencies.
TV remains the cheapest medium for gaining quick reach. But that's spoiled some advertisers, who in turn demand the same rates for digital without grasping that cheap prices and volume come at the expense of quality, according to the same exec. In other words, YouTube got too big for its boots. "YouTube and Facebook tried to go after TV budgets, but they didn't have a TV product; they have moving pixels. YouTube is not quality inventory with reach; it's reach without quality," they added.
"Procurement just look at the price you buy at; they're not so bothered what it delivers," the exec added.
Others are more cynical. "It's interesting timing that The Times article came out the day after News Corp launched its brand-safe ad network," said an ad tech company CEO who spoke under condition of anonymity. "What would you do if you wanted to destabilize your biggest competitor? I think that's what's happening."
https://digiday.com/?p=228559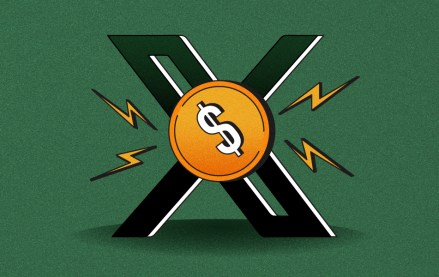 December 4, 2023 • 4 min read
Less competition for ad inventory means lower prices, but at the cost of associating with a platform facing ethical challenges.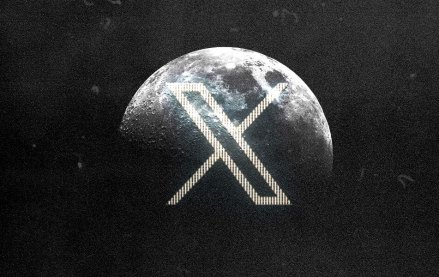 November 30, 2023 • 4 min read
In the packed DealBook conference in New York yesterday, owner Elon Musk bluntly told them to shove it.
November 30, 2023 • 2 min read
WorkTok, or CareerTok, is in full force. Combined, those hashtags on TikTok have over four billion views and it is benefiting Gen Z.