As supply chain woes intensify, advertisers reallocate, not cut, media dollars
November 11, 2021 • 7 min read
Ivy Liu
The panic over the impact supply chain snafus are having on how many ad dollars are spent during this quarter is probably overdone.
Not because there won't be notable cuts; they have already happened and continue to do so, according to the six ad execs interviewed for this article. Rather those dollars won't be lost for good. They will be spent eventually in the quarter. The hard part for those execs is knowing when.
"We're starting to see a phasing of ad spending throughout the quarter," said Farhad Koodoruth, partner at Threepipe Reply. Sure, some of his clients have curbed ad spending, especially around tentpole events like Black Friday, because they don't have the stock to back up promotions. More often than not, though, they're thinking about other ways to reinvest those dollars. "They're thinking even if we don't have a great Black Friday period, we can go harder later in the quarter when stock is back to make up for some of those losses," said Koodoruth. "Maybe that's running at a lower margin or maybe that's spending more in December when the media environment is traditionally cheaper for buyers."
Normally, this isn't an issue. Clients tend to concentrate their spending around specific events in the run-up to Christmas like Black Friday or Thanksgiving — they know exactly when they're going to spend and how much. This year, however, is far from a normal one. Shortages, shipping delays, port congestion and a myriad of other supply chain snafus have blown away any chances of media dollars being spent in an orderly manner. Instead, marketers are having to be more reactive. Their spending plans are in a state of flux as they modulate demand with the anticipated supply constraints, and proactively manage customer expectations.
Part of the problem lies with those expectations. People expect a shortage, and their panic-drive buying is giving them what they expect. It's a self-fulfilling prophecy advertisers are trying to stay out in front of for as long as they can.
"We're seeing a lot of clients spend with confidence on performance marketing, for example," said Neilson Hall, head of e-commerce at Reprise agency. They're also looking for alternative ways to get cut through with shoppers, he continued, with digital PR being a specific focus for them. Hall said: "The supply chain issues are significant but clients aren't in a blind panic like they were when the problem first occurred last year."
After all, advertising tends to be more a demand-driven business, than a supply-driven one. And demand over the festive season is looking to be intense. In fact, American shoppers are spending more freely as the economy opens up further, according to credit and debit card data tracked by Bank of America. It found that transaction volumes on customers' credit and debit cards and over the Zelle payment network have grown by 20% so far in 2021 compared to this point in 2019, the bank has revealed. That's a lot of purchase intent for advertisers to ignore even if chances are some products might not reach shelves.
"Where there have been more severe blockages or backlogs in supply or logistics, rather than pausing spend, some brands have pivoted accordingly, for instance to offer or promote alternative products, or diversified spend," said Paul Kasamias, managing partner of Starcom's performance marketing division Performics. "The quick switch mentality of modern consumers means that brands are at risk of damaging customer retention if they do not manage the balance between the marketing and media investment with stock availability," he added.
On the one hand, this is bad for online advertising, especially performance ads, because those dollars are far easier to pull than the ones locked into traditional channels. But on the other hand that flexibility can be a good thing as it means marketers can spend more dollars once stock levels return. And even if that doesn't happen this quarter, the flexibility to move those dollars around means marketers can find alternative ways to put them to use.
It explains why media owners with robust online ads businesses seem cautiously optimistic about the quarter — especially when the margin many make on online advertising is higher now than it was three years ago.
"We did not see a big impact from all the issues around the product supply chain that many others have reported in the third quarter," Meredith Kopit Levien, president and CEO of the New York Times. "And I would attribute that to our ad business being largely driven by upper funnel and middle funnel advertising versus lower funnel."
That doesn't mean publishers like the Times won't see some pressure from a supply chain crunch. The reality is it's hard to imagine that the current crisis won't ultimately affect total marketer spend over time. But whether that pressure hits critical this quarter or one after remains to be seen. Chances are it won't be this quarter — the biggest bellwethers being the agency holding groups. So far the supply chain crisis has had a minimal impact on those businesses.
Omnicom made a seven percent year-on-year jump in revenue in the third quarter with $3.44 billion, while Publicis benefited from a 12 percent increase to $2.62 billion over the same period as did Interpunlic with a 16 percent increase to $2.62 billion. Looking ahead, GroupM downplayed the impact the shortages would have on its own earnings over the festive season.
'It doesn't feel like we're looking at Q4 slowing down in any way, and we're certainly not seeing any evidence among our clients," WPP's chief financial officer John Rogers told analysts on the company's earnings call last month.
The WPP owned GroupM, the largest media buying agency, produces forecasts are often seen as a doyen for the rest of the industry. And based on its outlook, advertisers will opt to reallocate dollars, not cut them entirely. "The supply chain issues that you referred to are causing them to rethink their spending," said Rogers. "We seem to be reasonably positive as we go into Q4, and we think actually that bodes well in terms of momentum going into 2022."
Granted, some advertisers are feeling the knocks to supply chains more than others as they weigh up their chances of offsetting squeezed profit margins with sharper pricing — all of which determines how much or little they advertise. Indeed, some advertisers can't afford to take that hit. Not when they're reeling from higher raw material costs and are forced into bidding wars to get space on shipping vessels. Other advertisers , however, seem to be faring quite well at the present time. Supply chain issues may have clouded their outlook for advertising over the festive period, but not so much as to totally obscure the path to sales.
Even fast-moving consumer goods marketers, who are more exposed to supply chain issues than most, are pushing ahead with spending plans — albeit with more checks and balances than normal for this time of year.
"One of our CPG clients cut their programmatic spending with us by seven percent, " said Seraj Bharwani, chief strategy officer at ad tech vendor AcuityAds, who declined to name the advertiser for commercial reasons. The company couldn't continue to ask people to buy their products online while escalating costs and labor and transportation problems jeopardise their chances of getting it anytime soon. So the business thought about what retailers' supply shortages were going to hit hardest and avoided them as much as it could.
It focused its supply of products into large retailers like Walmart and Target due to their strong inventory positions and more favorable port access as well as long-term container shipping agreements and chartered vessel capacity. Doing so, gave its marketers the freedom to curb spending on performance ads, which wouldn't always have been profitable while stocks are low, and use the money to buy ads like those on video posts that would drive awareness. The rationale being that at least some of those shoppers would be more inclined to buy the company's snacks after seeing those ads, said Bharwani.
"The supply chain issue made our client think more about how to rebalance their media mix so that they could satisfy the demand coming from the larger retailers where they couldn't necessarily afford to lose shelf space," he added.
What this all means for inflation across media markets remains to be seen. Advertisers seem to be preparing somewhat for inflationary media markets, but that doesn't mean it will happen this quarter. It's all in the balance.
"We expect significant price increases on premium digital media channels in Q4, mostly as a result of significant upper-funnel activity from large advertisers," said Ruben Schreurs, group chief product officer at Ebiquity.
He pointed to recent metrics on digital ad pricing inflation in September 2021 vs September 2020 to back his point.
The month saw a 23% average media price increase across all digital channels, with a particularly high delta of +56% on Online Video activity in September 2021 vs September 2020. "When discussing inflationary trends, it is important to distinguish between channels," Schreurs said. "And the quality of outlets within channels, as a serious shift from longtail strategies to limited targeted high-quality inventory is happening."
https://digiday.com/?p=431589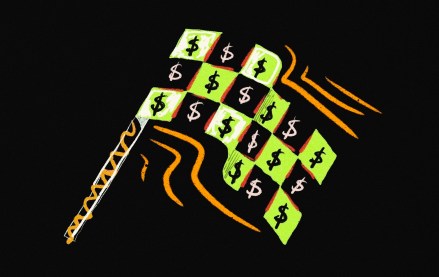 September 26, 2023 • 3 min read
With three Grand Prix races in the U.S. this year – Miami this past May, Austin in October and Las Vegas in November – the interest from U.S. marketers in Formula One has increased this year, according to agency executives, who say they expect that growth to continue next year.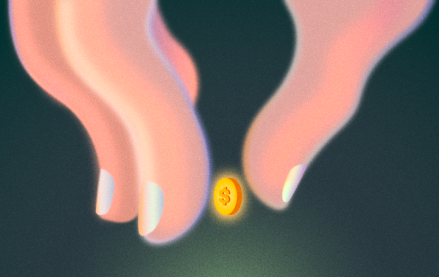 September 26, 2023 • 6 min read
A Digiday+ Research survey found that brands and retailers report using Facebook less over the last few years, all while the platform's value to their revenues and brands has increased.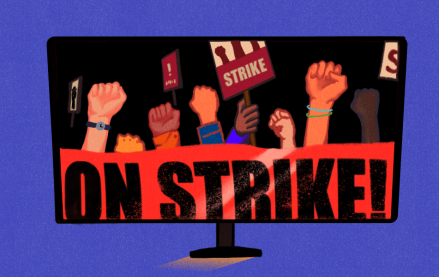 September 26, 2023 • 5 min read
The timeline for a return to business as usual – whatever that may mean now – is yet to be determined.