As live events disappear, experiential agencies are fighting to survive
April 8, 2020 • 5 min read
•
•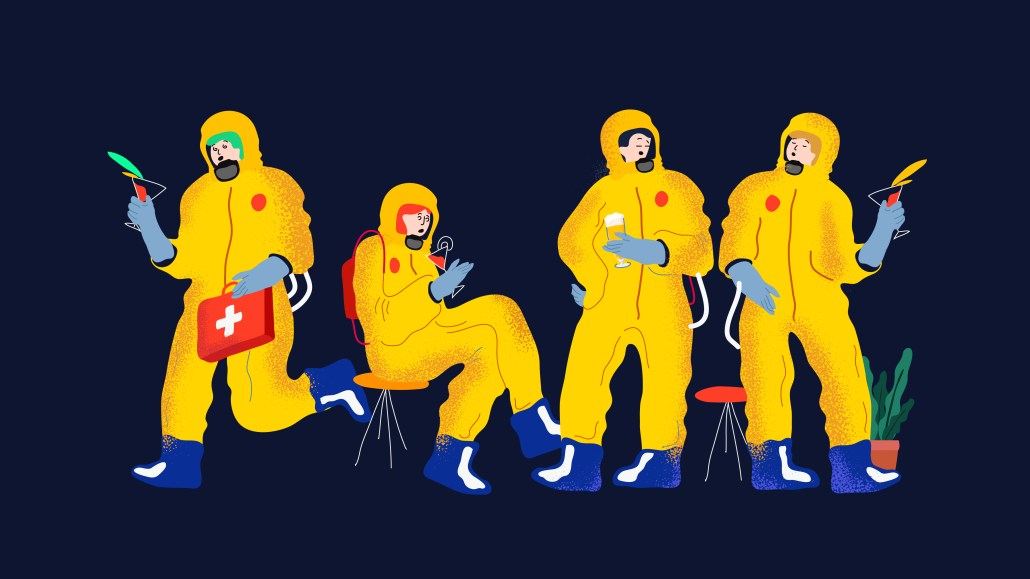 Experiential agencies are figuring out the art of the pivot.
As the coronavirus pandemic has all but ground in-person gatherings to a halt, experiential agencies have been hit hard, unable to showcase their work at in-person events. Those experiential agencies say they are now starting to reckon with the reality that it's unlikely for in-person events to pick up again in the next year and now they are working on ways to diversify their businesses to adapt to the new normal. That's why they are aiming to not only adapt planned events to be digital but working on technology to make them more immersive or working to bring personalization to consumers' front doors with a direct-to-consumer approach to experiential.
Doing so is necessary for survival for experiential agencies, especially the agencies that had focused solely on in-person events. While agencies say they are being paid for their ideas and working to transition events, the fees aren't nearly what they would be for a full immersive event as those that are retooling events are doing so with significantly reduced budgets, working with half or a quarter of the budget they had been. Experiential agencies have to "innovate or die," said Christian Gani, managing director of experiential agency Match Marketing Group.
"There's no way in six months that we see people wanting to go to a concert venue with 80,000 people," said Rose Odeh, CMO at experiential agency Optimist when asked how the shop is thinking about the state of experiential in the coming months. "So we're trying to figure out experiences that still have the energy and impact [of in-person experiences]."
So far, for Optimist, the shop has set in motion a plan for one of its Asia-Pacific clients to pivot what had been a digital experience to a digital platform by gathering people around food for an app client. Odeh declined to share further specifics as the retooled event has not gone to market yet.
Optimist was one of seven experiential agencies interviewed for this piece by Digiday; all said they're now scrambling to pitch clients on pivoting their events. None of those retooled events have gone live digitally yet so the agencies declined to share specifics on the events.
Even as experiential agencies wait for approvals for adapted events, they say they can't charge the same fees to set up a livestream on Zoom or any of the other platforms that they may use. The clients that do agree to transitioned events will likely ask agencies to work with reduced budgets to do so. With that being the case the likely revenue hit will be difficult for agencies to manage in the coming months.
"If you're a brand marketer, four weeks ago your plans were all set," said Gani. "Now you're at scramble and survival mode. Clients haven't been able to opt into at-home experiences yet [but we're pitching them on that.] … You need a maverick or two on the client side who are willing to take the risk [to adapt an event.] Without that? Forget it."
Agencies are planning to use platforms like Zoom, Facebook and Instagram Live, Twitch, Google Hangouts and more to get consumers to tune into live events. Beyond simply tuning in, some agencies are working on using digital technology to make the experiences more immersive via augmented reality, virtual reality or potentially having consumers opt into their smart home devices being used as part of an experience.
Rather than having some passively watch a livestream, experiential agency Fake Love is working on technology and pitching clients on ways to engage other "parts of the body to deliver experiences," said Vida Cornelious, CCO of Fake Love, adding that the shop has been watching consumer behavior and how that's adapted — like Zoom birthday parties and car parades — to figure out what's sticking and what the shop should do more of. "One thing we're working on is the use of facial detection in order to trigger an audio experience." While the agency was already working on a prototype in the office prior to the coronavirus pandemic, the work to figure out how to use facial recognition to trigger an audio experience has been accelerated.
Figuring out how to do more than a typical webinar or livestream is key, explained Yadira Harrison, co-founder, Verb, adding that the agency has seen 40% of its clients flat-out postpone the experiential marketing they had planned, 20% postponed and exploring digital/virtual event options, 20% pivoted to digital/virtual events and 20% cancel the experiential marketing completely. To do that, the shop is pitching clients on doing live streamed events with brand ambassadors and influencers for a curated series of programming. "If virtual makes sense for your event, remember it's not just about going 'Live' and talking — the event still needs to be creative and have great structure to optimize for a great attendee experience," said Harrison.
Some agencies are looking to go beyond a digital experience to bring something to consumers' homes. Match Marketing Group's Gani said that the shop has been leaning on a case study of a direct-to-consumer inspired experiential campaign it recently ran for a power sports brand. The company delivered the brand's products to potential customers' homes for a 24-hour test run rather than having them seek them out in-store. By bringing them to people's homes, the agency said that sales conversion was 10% overall, which is "10X higher than typical automotive programs that are typically around 1%."
The agency is pitching clients on doing a DTC experiential campaign like the one it ran for that brand now to help them stand out amid the digital experiential market.
However agencies are pitching clients on retooling experiences, there's a sense that this move away from relying on in-person events is a necessary diversification of their businesses, especially as going back to normal may not happen any time soon.
"The experiential world has a great opportunity to learn from this and be mindful of what keeps human interaction at the core of what we do but modify to deal with people's fears," said Cornelious. "In the future, maybe we're more personal, more one-to-one with our experiences. Maybe they're in smaller groups or we have more outdoor activations. Experiences don't have to be in confined spaces [with large groups]."
https://digiday.com/?p=363667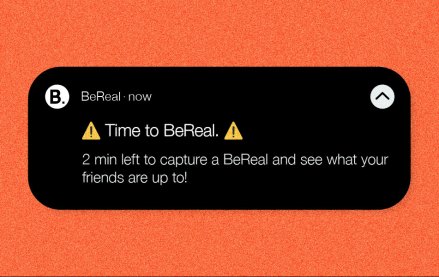 October 4, 2023 • 4 min read
•
•
BeReal launches its first global campaign, hoping to drum up buzz with users. Now, marketers are reconsidering the app.
October 4, 2023 • 7 min read
•
•
There are still those who believe that AR has a place in the marketing funnel, however big or small right now.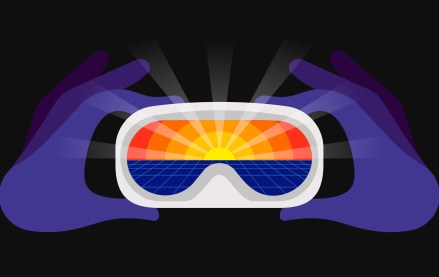 October 4, 2023 • 3 min read
•
•
With Pokémon Go revenues falling year-over-year, Niantic, its developer, is looking beyond its popular augmented reality game to generate profits.