Amidst the market carnage, a silver lining is emerging for some ad tech companies
January 4, 2023 • 5 min read
•
•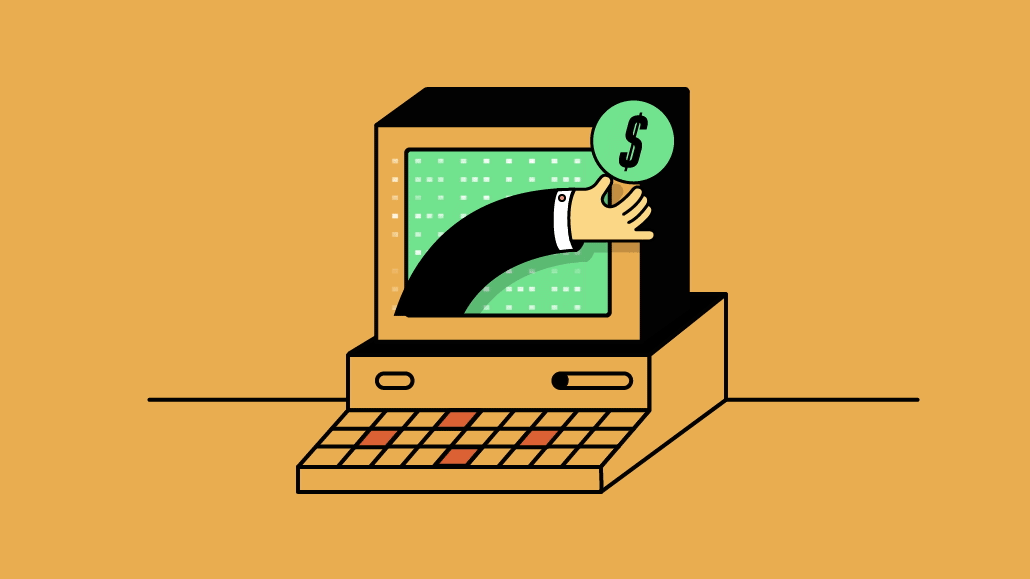 Ivy Liu
Ad tech's upbeat CEOs can spot the thinnest of silver linings on clouds covering all light.
Where others point out that ad spending is slowing, they agree but contend it's still growing.
These CEOs are adamant that they will be able to spend their way to growth through the slowdown.
Even the structural shifts the industry is currently going through don't perturb them (too much), according to five execs Digiday spoke to for this story. They believe they've made the necessary adjustments to come out on top.
Of course, some of those expectations are more animal than rational. That said, these execs are doing their utmost to make a compelling case for their sunnier disposition.
"We're fortunate in that CTV is well placed to grow through this downturn," said Mark Giblin, CEO and co-founder of Lightbox TV, a campaign management platform.
And he may have a point. Not only can this form of advertising be turned off and on with relative ease compared to linear TV, he continued, it's also well placed to grow as ad dollars are shifted over to channels, platforms, and media owners that can guarantee more bang for the buck.
But none of this is guaranteed. CTV is a very fragmented market, after all. But any company that is solving for that i.e. making it very easy for advertisers to buy a lot of impressions across multiple platforms stands to be in with at least a shout of coming through this downturn relatively unscathed. Giblin's confidence starts to make sense.
"The opportunity we're going after is about how we're offering marketers a way to buy TV from one unified plan," said Giblin. "Media buyers from different backgrounds are being thrust together into these hybrid teams that's reliant on TV planning experience as well as digital knowledge and activation know-how. There really isn't really a tool that sits across all these areas of expertise that all those execs can use and build a media plan."
But just because execs like Giblin say they have the tools to solve the biggest issues for advertisers, it doesn't mean they will watch the dollars roll in.
Make no mistake, the scale of the task that entrepreneurs like Giblin have set themselves is vast. Whether it's reconciling the opportunities and challenges of CTV or finding a way to pull more ad dollars into retail media, the execs behind these solutions will need to sound convinced if they are able to win over anybody else. And they will need to convince private sector investors, and marketers that spending will be worthwhile if recovery is to succeed. It is a challenge of narrative as well as action.
Optimistically heading into the storm
"This is an exciting time for advertising despite the current turmoil," said Daniel Knapp, IAB Europe's chief economist. "Yes, there are new digital ad behemoths emerging but we're moving into a period where the industry will be dominated by multiple companies, not one or two as has always been the way for the last decade or so."
It's hard to say who comes out on top in a pivot like this. Even so, few would have pegged ad tech. Not when so many of these businesses ply their trade at the tip of the online advertising spear where dollars can be ephemeral. Look at the number of ad tech bosses worried over the flow of ad dollars into their businesses drying up.
Still, Mark Walker, CEO of Direct Digital Holdings, is adamant there are also reasons to be optimistic about ad tech's chances. 
His rationale being that as much as ad dollars are going to contract, a lot will also go toward more quality inventory. After all, advertising doesn't stop in a downturn. It just tends to get more canny. Publishers want to work with ad tech companies that can aggregate the best inventory available. Marketers want tools to control how they source that inventory. Direct Digital Holdings does both. Turns out, the best way to make money in ad tech these days is many ways. 
"Because we're more of a performance-based solution that operates in the middle market we've seen a clear interest from marketers who are intent on maintaining sales to generate revenue," said Walker. "On the flipside, there are many publishers who know they're better off leveraging as many programmatic partners like ourselves as possible in order to drive up their prices."
To be fair, what else is an exec like Walker going to say? Beyond a certain point, cynicism is worth less than an optimistic temperament. That's certainly true for those ad tech CEOs with a longer term thesis on how online advertising is going to shake out. Panic too much and they undermine that view.
Staffing for change
On this basis, the current crop of ad tech companies on a hiring spree stacks up. Remember, recessions are never just about firing — of which there have been a few. They're also about hiring in pursuit of a lasting advantage. Events over the last quarter make this abundantly clear.
The Trade Desk has around 275 open roles currently posted, for example. Adform has around 60 vacancies, while Smart Ad Server has nearly 40.
Add Ogury to this list of companies doing more hiring than firing.
"Even if the overall growth of the ad industry is set to be flat or slightly down this year, the digital part of that mix continues to grow between 5 and 10%," said Ogury's chief operating officer Geoffroy Martin. "We're a very small part of that at around 500 employees globally so there's a lot of opportunity for us to grow."
Like many of his peers, Martin's more positive outlook boils down to something like this: "Ogury is a great company with short-term uncertainty and long-term potential."
Translation: The short term uncertainty is pretty obvious by now. As for Martin's optimism, that's primarily down to two things: the company has expanded into several new markets that should provide a much needed boost to the company's revenue line; moreover, Ogury markets itself as a targeting company not reliant on personal information at a time when online advertising is moving from precision to prediction.
To be clear, these businesses all have their problems — stellar profitability for one. For now, though, they're still able to consistently pull ad dollars into their platforms, mostly through tight ties with media agencies and publishers. More importantly, these businesses are able to consistently take a cut from those ad dollar flows and in turn get clients to believe in whatever value they're purportedly able to add, from targeted reach to frequency management.
https://digiday.com/?p=482725
October 4, 2023 • 7 min read
•
•
There are still those who believe that AR has a place in the marketing funnel, however big or small right now.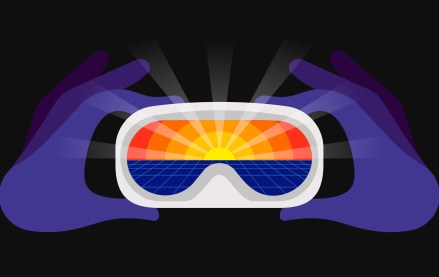 October 4, 2023 • 3 min read
•
•
With Pokémon Go revenues falling year-over-year, Niantic, its developer, is looking beyond its popular augmented reality game to generate profits.
October 3, 2023 • 2 min read
•
•
In episode four of the "Is This The Metaverse?" narrative podcast, Glossy international fashion reporter Zofia Zwiegliska spotlights the brand opportunity when it comes to fashion in the metaverse.