Retail briefing: Amazon sellers battle over the buy box
January 8, 2019 • 8 min read
Sign up here to get the Digiday Retail Briefing delivered to your inbox every Tuesday. 
Amazon sellers have to get down and dirty to win a prized product-page possession: the buy box.
The buy box is a boon on Amazon's utilitarian, efficiency-above-all marketplace. With the buy box, which prompts the "Add to Cart" action, customers can easily click to buy a product they're viewing. Prime members that have set up one-click ordering will also see a "Buy Now" option that immediately brings up an order placement pop-up. Without the buy box, customers will see a list of top offers and pricing from all sellers for the product they're looking at.
Only one product listing per item can lay claim to the buy box. If a brand is the only seller selling that item, they automatically win the buy box. But if there are multiple sellers pushing the same product, like a specific game or device, things get more interesting. And, as with everything in the world of Amazon selling, the stakes are high. According to Ryan Grant, an Amazon seller and the founder of The Online Selling Experiment, 80 percent of sales of products with multiple listings are made by the seller with the buy box.
"If you're selling something like Monopoly, the biggest factors are price, customer feedback score and how quickly your item can get to the customer who wants to buy it," said Grant regarding the ways Amazon decides which seller gets the buy box. "You can also set yourself apart with images, Patek Philippe Replica text in the listing, and enhanced brand content like videos. Really good reviews always help, too."
Ultimately, though, sellers are competing most blatantly on price. In a Facebook group for Fulfillment by Amazon sellers, one member posted to the 27,000 members on Jan. 4 about the buy box and how it disappeared from his listing after his inventory sold out. "Amazon was giving the [buy box] to the cheap, merchant-fulfilled suppliers. I have now won it back, but I had to drop my price quite a bit, which isn't great," the seller wrote. "Anyone know how to get the [buy box] price back up? I've started 1 percent increases a day, which is working but I'm worried at some point Amazon will give the [buy box] back to others if I go too high."
By pitting sellers against each other, Amazon keeps rock-bottom pricing competitive. (Even without the buy box, other sellers have the advantage of a "Find this item for cheaper" flag that appears on higher-priced product listings.) Commenters suggested that the seller relies on Prime fulfillment to win purchases, rather than the buy box, since merchant-fulfilled suppliers don't offer Prime shipping.
"If there could be one initiative that Amazon should spend more time on, it would be protecting third-party sellers," said Spencer Chesman, the founder and president of iGourmet, a company selling gourmet fresh and non-perishable foods on Amazon. "Anyone can create an Amazon store and start listing. The consumer assumes that they're gonna get what they bought, but in a lot of cases in our world, someone wins the buy box because they're cutting corners and prices. Then the customer gets an inferior product."
The buy box is just another example of how selling, and making money by selling on Amazon, is more complex than it appears on the surface. It's not enough that Amazon has the lion's share of online sales — everyone competing on the marketplace that isn't Amazon has to spend time, Cheap Tag Heuer Replica resources and energy to optimize their listings and drive purchases.
"A lot of sellers really don't understand the level of competition they're going to see for their products on the platform," said Christa Klausner, senior director of operations at the agency TPN. "It's going to be a never-ending fight for the buy box, for SEO. And that comes down to investing more money." — Hilary Milnes
Predicting the year in Amazon
Amazon's hold on the smart speaker market will help it promote its own offerings
Though Amazon's share of the smart speaker market is inching down, it's still the dominant player in the space, per eMarketer. Much like search, Amazon's home-team advantage will give it the tools to determine which products show up as default choices in response to voice search queries on Alexa devices.
Corey Pierson, CEO of customer intelligence platform Custora, said Amazon's dominance of the smart speaker market will be tough to challenge.
"If the expectation to order is 'Hey, Alexa, refill my paper towels,' [Amazon] is in a much better position than anybody else — they dominate web purchasing," he said.
More private label products from Amazon will compete with third-party products
This year, Amazon will continue its private-label push, continuing to position its products as the go-to choice for categories customers search for, said Gene Munster, founder of Loup Ventures.
"Amazon will be adding products themselves — it's interesting for them to come up with their own brands. [In 2019] the percentage of items sold that come directly to consumers (first party) will inch up, versus third-party."
Retailers will react by adding voice and other tech innovations to keep pace with Amazon
Despite Amazon's advantage, other retailers will have to add voice and other connected-commerce experiences as customers' expectations are shaped by Amazon.
All retailers are going to have to offer these enabling technologies — VR, voice, chatbots — they're all part of a theme of a new way to experience retail," Munster said. — Suman Bhattacharyya
Amazon takes India
India has become a key battleground for e-commerce players, including Amazon. While the company boasts high U.S. penetration, it's still lagging behind in two key countries. One of them is China, where Alibaba's scale and stature makes it very hard to compete with. The other is India, where rivals like Flipkart (now owned by Walmart) have gained steam. To compete, Amazon's taking a hard look at its product offering. The company is offering innovative features, including translations into Hindi and many other Indian languages for its products. But where it's done a stellar job is in payments. In a country where credit and debit card use far lags behind cash, Amazon's made "cash on delivery" a core part of its operation. A local delivery company often partners with Amazon in certain smaller cities and towns — it delivers the product, you pay them in cash, and any change is automatically added to a "Pay" account on Amazon. Customers also can load Amazon Pay in advance in lieu of using credit or debit cards. And in even smaller villages, Amazon now works with small shops that deliver the goods or act as pick-up points. — Shareen Pathak
Kroger bulks up its defense strategy
With Amazon on its turf, Kroger is on the defense. On Monday, the grocery store chain announced its most recent move: A partnership with Microsoft to outfit its stores with digital technology. Two stores in Ohio and Washington will become testing ground for new features like digital pricing, advertisements and shelves that help customers more easily find products and check out using a connected shopping app. The technology will also help in-store employees fulfill orders for curbside pick-up orders faster.
This is Kroger's latest partnership in a string of recent tie-ups. The chain Tag Heuer Replica Watches has also signed deals to work with Walgreens to put more fresh groceries in Walgreens stores; it partnered with robotics company Ocado to speed up order fulfillments; it's also working with Nuro to figure out a driverless car delivery system. Partnerships are critical to Kroger's survival strategy.
"We are identifying partners that will help us deliver that customer experience value today and in the future," said Kroger CEO Rodney McMullen during a 2018 Investor's Day. "If we were depending on us to do all of it, it would take too long to get it done." — Hilary Milnes
What we've covered
Catch up on what you might have missed over the holidays.
VC Gene Munster: Expect Walmart to buy new brands. To Gene Munster, founder of Minneapolis-based venture capital firm Loup Ventures, an emerging Amazon-Walmart duopoly will continue to shape retail in 2019.
'More like reality': In 2019, hot DTC brands face pressures to prove profitability. Retail VCs aren't shutting off the pipes, but they are looking for more proof that a business is viable before they invest money.
How Hims founder Andrew Dudum plans to build a $20 billion business. Dudum reflects on the company's first year and shares his plans for building Hims into a long-lasting company.
Warby Parker's David Gilboa: 'Every retailer is facing increasing consumer expectations'. New and established brands are looking to Warby Parker for inspiration on how to build retail locations, and how to develop online interfaces that resonate with younger customers.
'It will be Google, Facebook and Amazon': The year in Amazon advertising. Amazon's advertising business is a brewing industry force, and ad buyers and competing retailers and platforms are only starting to come to terms with its weight in the industry.
Digiday Research: Brands continue to take more in-house
According to Digiday Research, more brands are bringing marketing functions in-house, including SEO, programmatic ad buying and creative strategy. When it comes down to what marketing functions clients look to bring in-house, Tag Heuer Replica there's no universally accepted roadmap for them to follow. According to Vic Drabicky, CEO of January Digital, an agency that operates as an in-house marketing consultancy for brands, the services marketers attempt to in-house vary by the company, its size and the industry they operate in.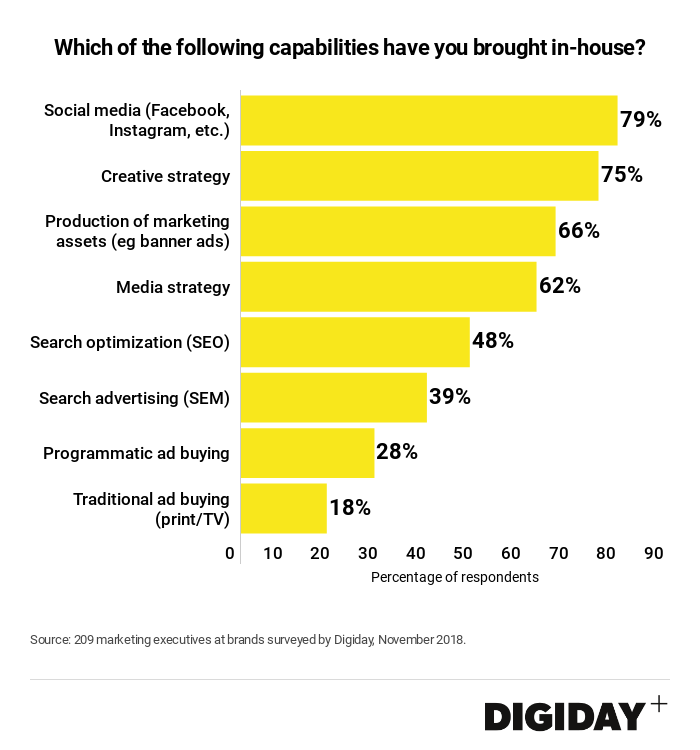 взять займ на карту 1000 рублей без отказа
https://digiday.com/?p=317363
September 25, 2023 • 5 min read
As esports winter sets in, the companies that are best insulated from the cold are the ones that designed their balance sheets for a years-long march to profitability — not the massive and rapid returns promised by some esports companies during the industry's initial wave of growth.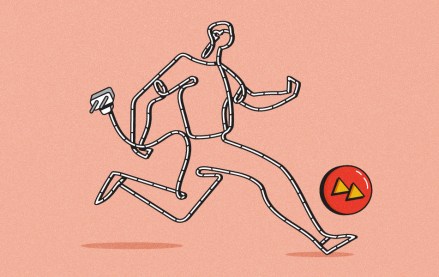 September 22, 2023 • 4 min read
Women's sports are having a moment. Brands, media companies and agencies are looking to get in on the action.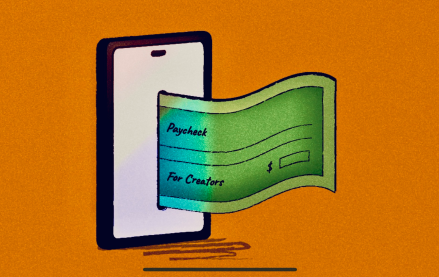 September 22, 2023 • 6 min read
The Hollywood strikes were supposed to be a game changer for many of them, but the situation hasn't quite lived up to the hype.