For all its growth, Amazon has yet to make a dent into brand budgets
November 13, 2018 • 4 min read
•
•
With its wealth of purchase data, Amazon has focused mostly on carving out a piece of direct response advertising. For now, that's overshadowing efforts it has made to attract brand advertising budgets, according to media buyers.
There are certain ad buys being pitched by the online retailer's executives that look attractive to buyers focused on branding that don't necessarily impact sales. In those instances, Dan Pereira, group director for commerce strategy at VMLY&R, said advertisers are more likely to stick to direct-response ads where they're able to double or even quadruple their return on investment versus some of the larger display or video buys that struggle to break even.
"There's an internal struggle at Amazon's advertisers of 'do I really need to do this cool new offering thing that's going to get lots of eyeballs but won't necessarily get a direct sales return,'" said Pereira.
It's a struggle Amazon has repeatedly tried to ease. The online seller is constantly releasing new ad features and is recruiting more executives to sell them. But as interesting as those newer features are, it's hard for ad buyers to ignore just how lucrative Amazon's search-based ads are.
Three search ad formats — sponsored products, headline search ads and product display ads — have powered the growth of Amazon's advertising business to $2.5 billion. Some advertisers are spending as much as 60 percent of their search budget on Amazon now due to the prolific performance of those ads.
"The return on advertising spend for some of the more brand-focused placements is sometimes less than $1," said one agency executive on condition of anonymity, for fear of damaging commercial relationships with Amazon. "For the year, we will probably spend about $6.2 million with a $4 ROAS with a majority of focus on unbranded search terms. These types of returns are pretty much impossible to replicate everywhere else, so I think a lot of our brands want to focus their spend here."
The more premium display ads, however, have not benefited from the same demand.
Ad buyers at iCrossing don't spend a huge amount on those more premium placements and when they do it's largely tactical, said James Marshall, senior paid search director at iCrossing U.K. At Amazon-focused agency Quiverr, digital brand manager Daniel Tejada, puts the majority of his client's spend through Amazon's demand-side platform: the self-service version of Amazon's display network so that he can buy the retargeting, lookalike audiences, and in-market segments that see strong returns.
Part of the issue may be that advertisers aren't measuring the impact their brand-centric buys correctly. For display advertising, Amazon uses a post-view attribution model by default, whereas the performance-focused sponsored products, headline search ads and product display ads use the last click. The disparity between the two metrics has left some brands wondering "how do I compare apples to oranges" and "how should I think about budget allocation across the different ad products," said founder of ad platform Downstream Connor Folley.
Furthermore, those same Sponsored Ads steal the attributed sale from display if a paid search unit is clicked within the attribution window, further tipping the scale in favor of the performance formats.
"Selling top-tier display activations has long required advertisers [to] have faith in the somewhat ethereal concept of branding, which is tough to quantify and thus challenging to sell when viewed alongside click attributed performance advertising," said Folley.
Amazon is working on a solution as it sets its sights on larger brand budgets.
Beyond purchase conversions on its site, the business is still figuring out how some of its other touchpoints fit into people's lives and subsequently how those platforms fit into its broader ad business. For example, Amazon is encouraging businesses to develop Skills for its Echo smart speaker. The company knows it needs advertisers to help it turn voice into a larger revenue stream, but so far there are few brand building or commercial effective examples in the space.
Now that Amazon has consolidated the Amazon Media Group business that sold its brand-focused ads and the Amazon Marketing Services platform that handled its performance-focused ads into one marketplace, advertisers expect a clearer pitch for brand budgets.
"My understanding is that Amazon are looking for ways to take branding pots off brands as well as performance pots and it would make sense for their programmatic offering to be the product to do this more so than search," said Marshall.
https://digiday.com/?p=311716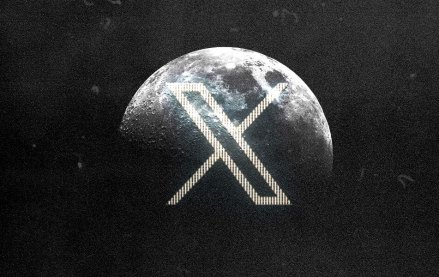 November 30, 2023 • 4 min read
In the packed DealBook conference in New York yesterday, owner Elon Musk bluntly told them to shove it.
November 30, 2023 • 2 min read
WorkTok, or CareerTok, is in full force. Combined, those hashtags on TikTok have over four billion views and it is benefiting Gen Z.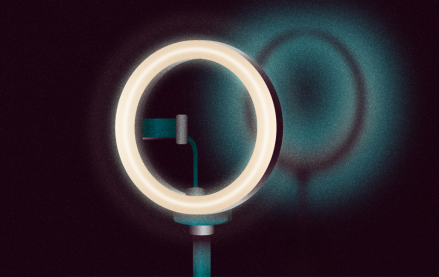 November 30, 2023 • 5 min read
In this week's Digiday+ Research Briefing, we examine how brands have been upping their TikTok investments this holiday season, how Lyft and the MSG Sphere are positioning themselves as ad opportunities beyond OOH, and how publishers are committing to building their events businesses in 2024, as seen in recent data from Digiday+ Research.